These Free Star Wars Valentine Printables feature Princess Leia, Darth Vader, Han Solo and a Stormtrooper. Perfect for classroom Valentine's Day parties!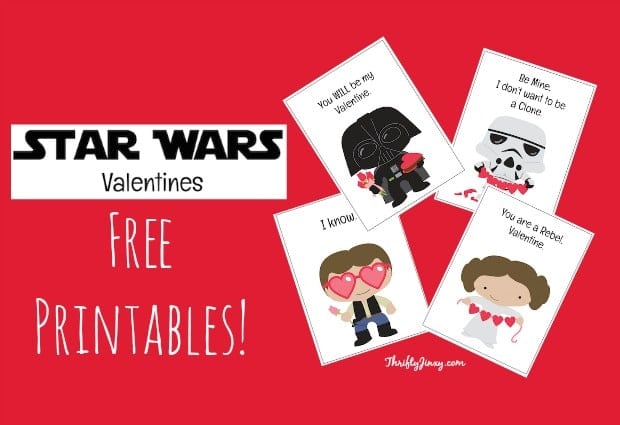 Star Wars Valentine Printables
Valentine's Day will be here soon!! I have a special treat for you and all of your little Star Wars fans.
There's no need to run to the store to buy valentines because we have free Star Wars Valentine Printables right here!
These SUPER CUTE Star Wars-themed Valentine cards feature the classic couple of Princess Leia and her special guy Han Solo, as well as Darth Vader and a Stormtrooper.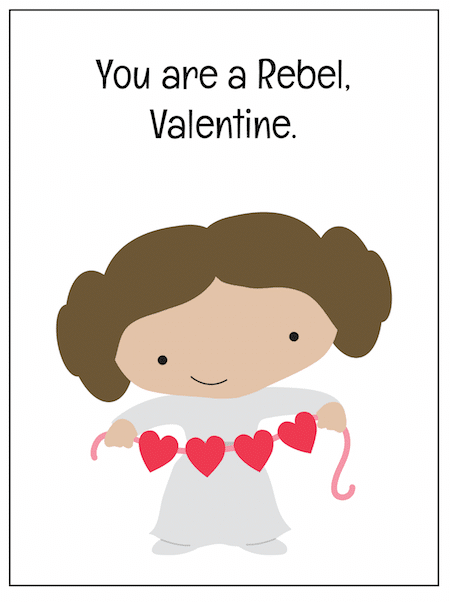 To make your Valentines, all you have to do is print the Star Wars Valentine Printables here. For best results, print them on card stock to make them sturdy.
They will look awesome just like that, but if you want to get fancy you can mount them on colored paper for a matted look or even punch a hole to make them a handy holder for a lollipop or other treat.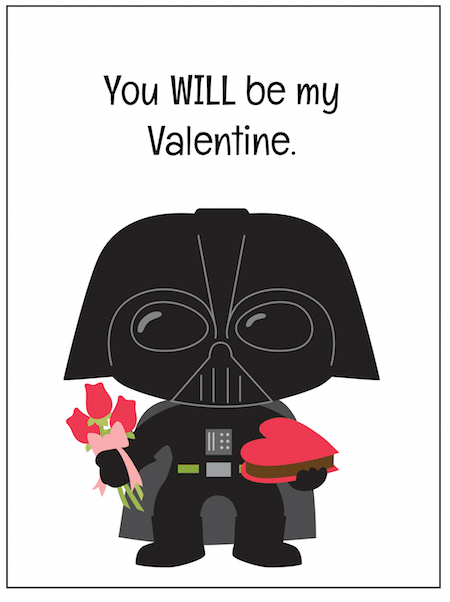 For more fun, check out our free Printable Star Wars Valentine Treat Bags and Gift Tags! They're perfect for making bags of treats to share with classrooms or friends.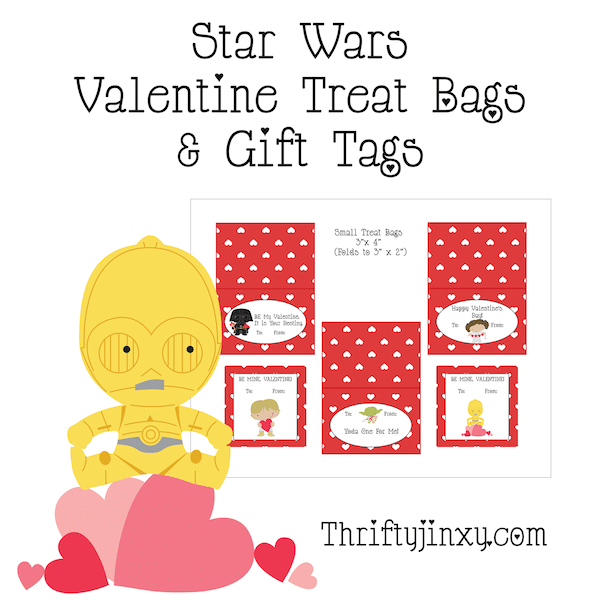 You can find four more Printable Star Wars Valentines featuring Yoda, C-3PO, Luke Skywalker and Darth Vader at The Life She Has!
Don't forget to Pin this post on Pinterest to share with all your fellow Star Wars fans!