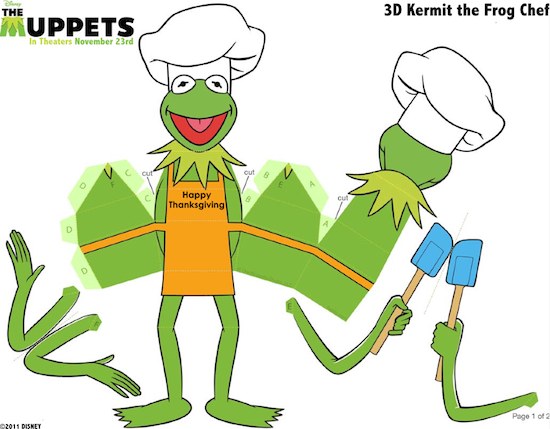 This is a fun and free Thanksgiving paper craft courtesy of "The Muppets". Thanksgiving is a time to spend the day with our friends and family enjoying a delicious meal. Let chef Kermit be a part of the festivities as you get ready to dig in!

Thanksgiving Kermit Chef Paper Craft

Print out this Kermit the Frog Thanksgiving Paper Craft and follow the easy directions on the second page to make a fun little kitchen helper for Thanksgiving day. To make Kermit extra sturdy, we recommend printing out the pieces on heavy card stock.
Also available is a printable Fozzie Bear Paper Craft and a cute Muppets Thanksgiving Cupcakes Recipe.