These free printable Thanksgiving Cupcake Toppers are an easy way to add some Thanksgiving flair to cupcakes that you buy from the store or make yourself!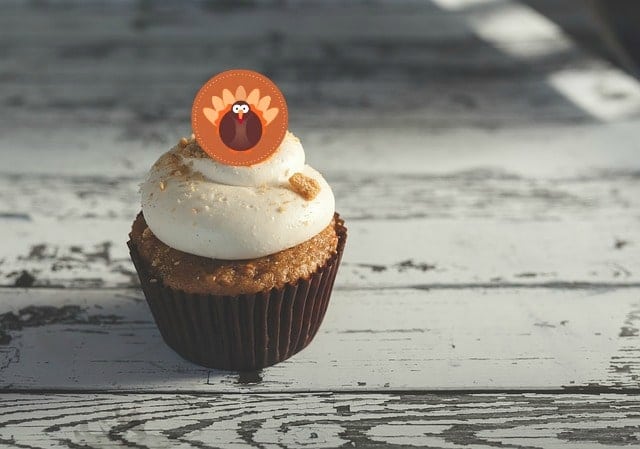 Thanksgiving will soon be here and it never hurts to stretch the celebration throughout entire month of November. What better way to celebrate with some homemade goodies?
No matter what the season or holiday, cupcakes are always a hit! When it comes to Thanksgiving time you can go with the good 'ol favorites or chocolate and vanilla or play up with the seasonal flavors of pumpkin spice or apple.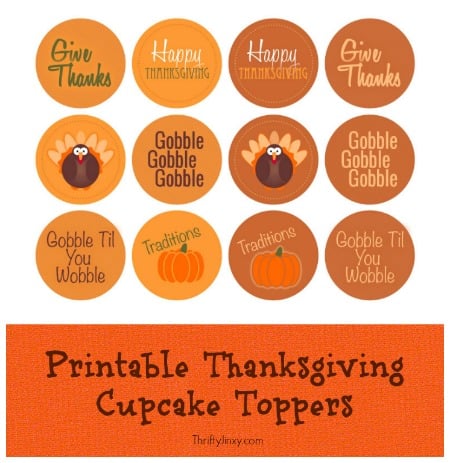 FREE Printable Thanksgiving Cupcake Toppers
Whatever flavors you choose, you can dress up your cupcakes with the holiday spirit with these FREE Printable Thanksgiving Cupcake Toppers!
To use them, just print out in color HERE, cut out and tape or glue to toothpicks. Heavyweight paper or Cardstock will give you a more durable topper.
For a double sided topper, just glue one circle on each side of the toothpick – that way your cupcakes will look festive from any angle!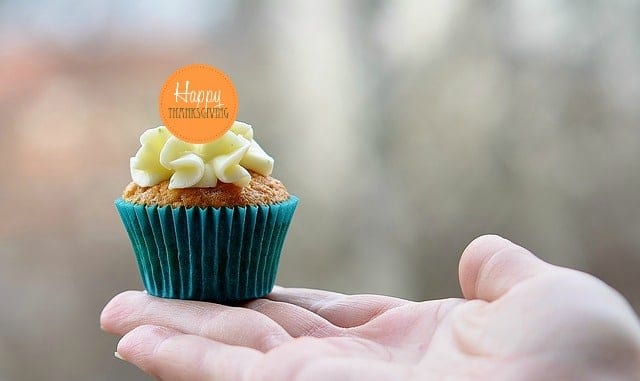 PIN IT ON PINTEREST: