This year our summer celebrations have been at home with only close family, but that doesn't mean they have to be any less festive! These free printable Summer Cupcake Toppers can add to the festivity!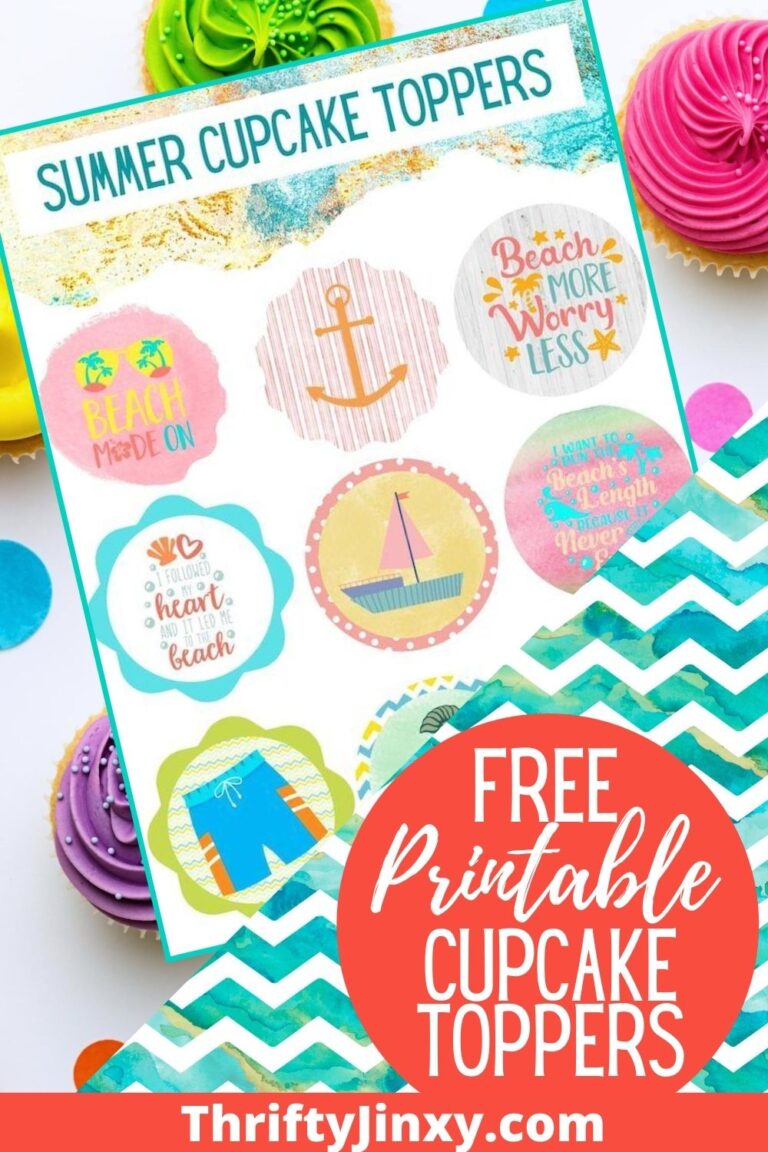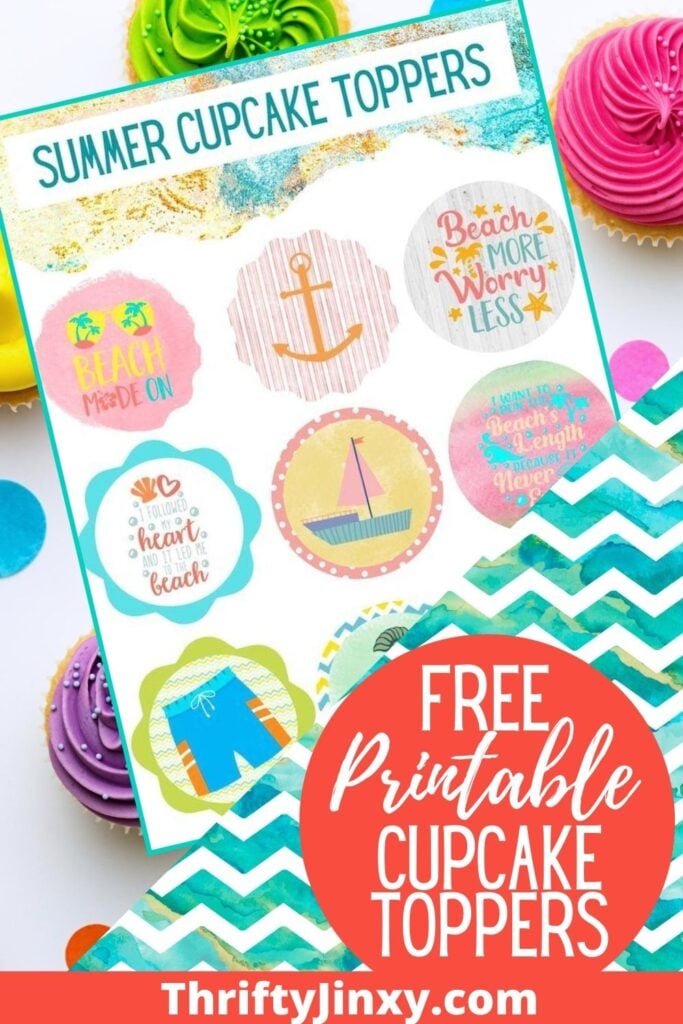 For any family party or celebration, the "little things" can really make the occasion seem more special. Decorations or tableware that fits a theme can make it REALLY seem like a party!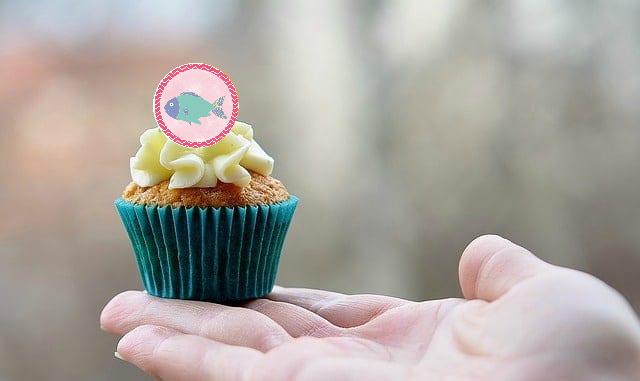 That's why I love these cute toppers! They feature summer and beach themes perfect for a beach party, summer barbecue or really any event you're holding during the summer months.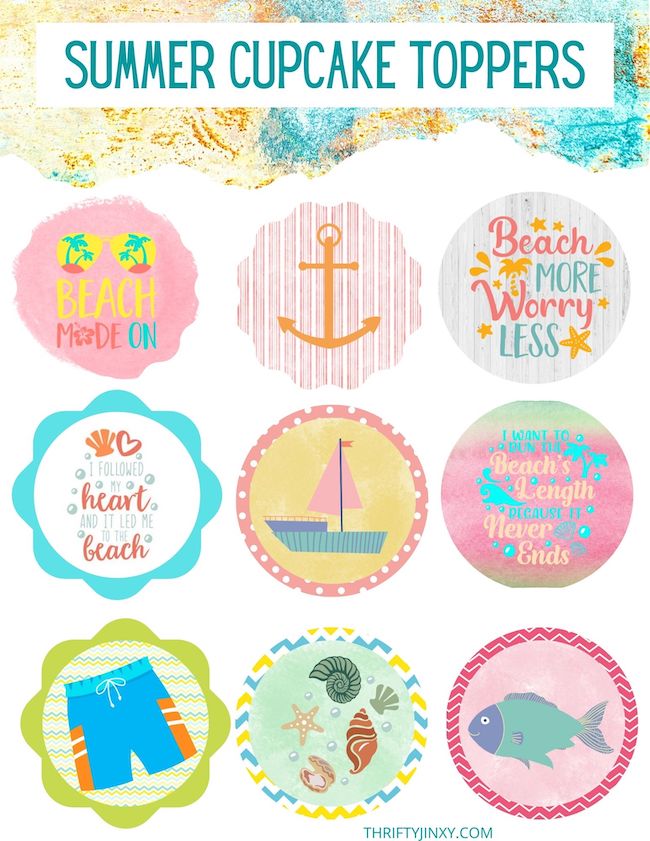 If you're lucky enough to have a beach house (or be renting one) the seaside themes will be fitting for any occasion you're celebrating there – or just a regular "any day" treat!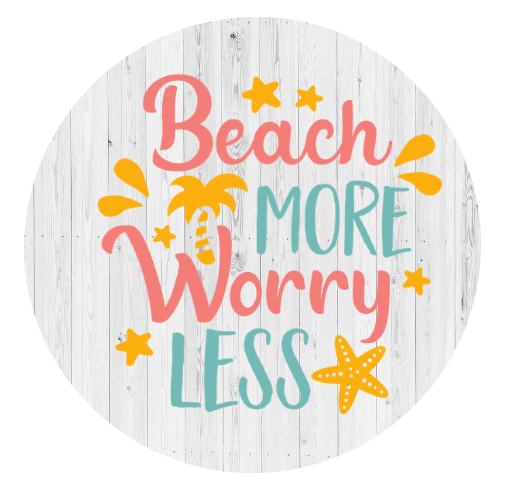 And as far as the type of cupcake you top, that choice is up to you! One type we really like in the summer come from this Maraschino Cherry Cupcake recipe. They are bright and fun and that bright red cherry on top looks like summer!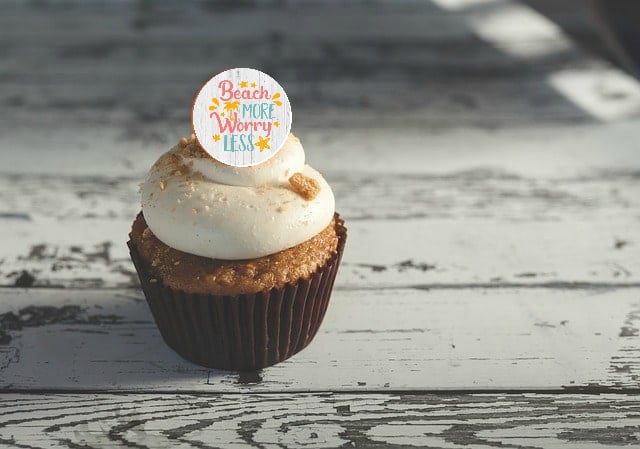 This S'mores Cupcake Recipe is also awesome for summer because it doesn't have frosting, so it won't get all melty on you if you're celebrating outside on a warm day.
No matter what flavors you choose, you can dress up your cupcakes with the summer spirit with these FREE Printable Summer Cupcake Toppers! To use them, just print out in color HERE, cut out and tape or glue to toothpicks.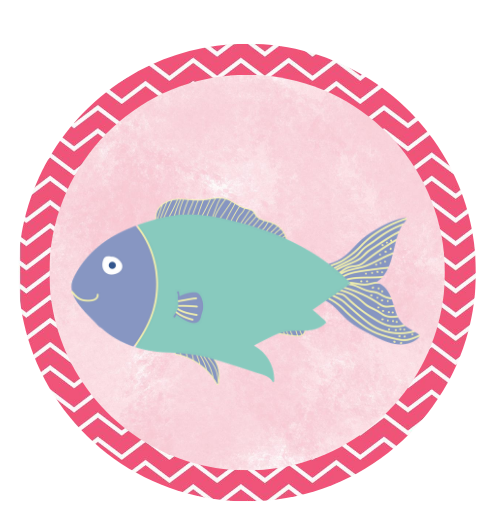 Heavyweight paper or Cardstock will give you a more durable topper. For a double sided topper, just glue one circle on each side of the toothpick – that way your cupcakes will look festive from any angle!