These free printable Summer Charades cards are perfect for family fun at an outdoor BBQ or camping trip or to play while escaping the heat indoors.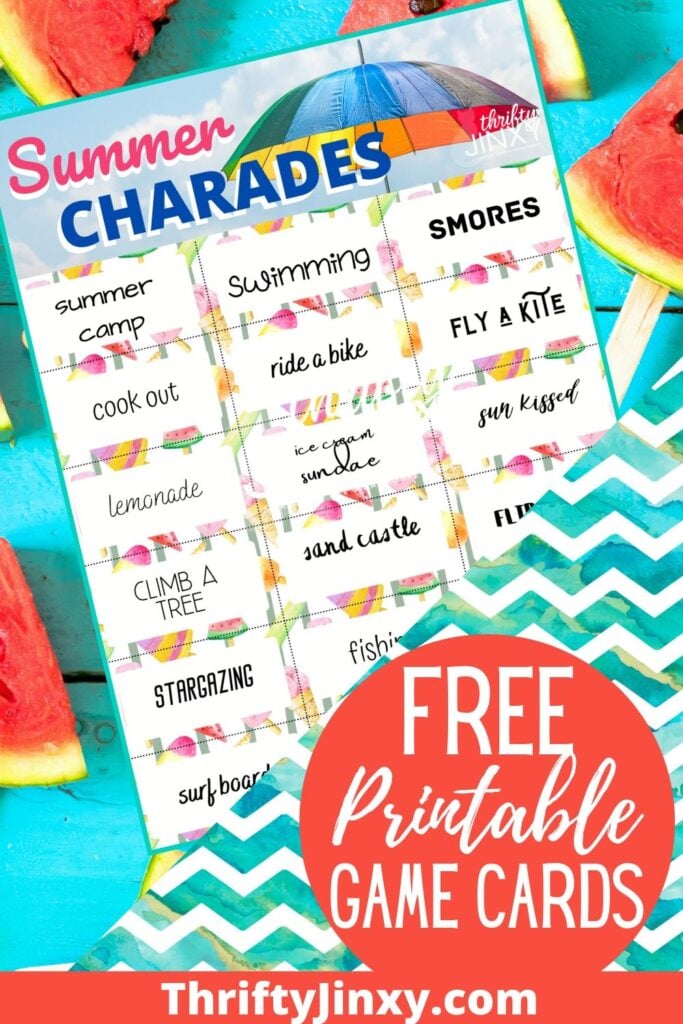 Summer is a super fun season, but there are times when a little extra diversion is desperately needed.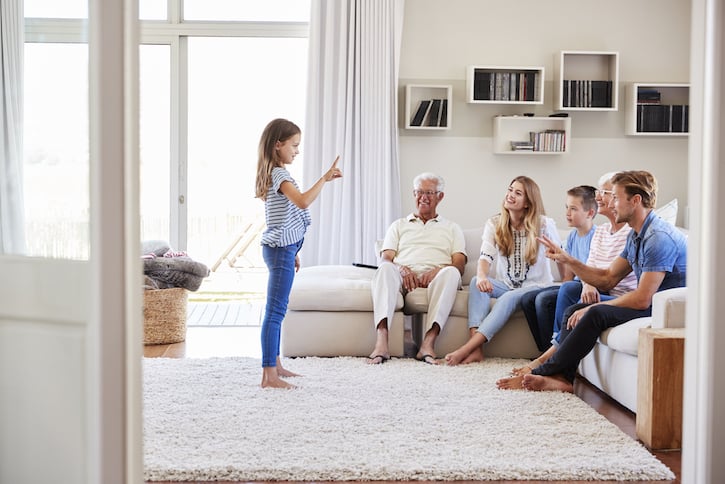 With this Summer Charades game and its free printable game cards your family can challenge each other to guess these words for classic summer words and activities like fly a kite, surfboard, swimming and sand castles.
You can print out these cards on regular printer paper (colored ink makes them more fun) or, for sturdier cards you can use over and over again, print them out on card stock.
To make them more durable if you want to play a game of beach charades, you can also use a laminator to laminate them. Print the cards HERE.
One thing that's really useful for playing the game is a sand timer. Yes, you can use the timer on someone's phone, but with an actual timer both the person acting out the word and the rest of the players can always see just how much time is left.
We like this set of timers that comes with one each for 1 minute, 2 minutes, 3 minutes and 5 minutes. Plus it's super inexpensive!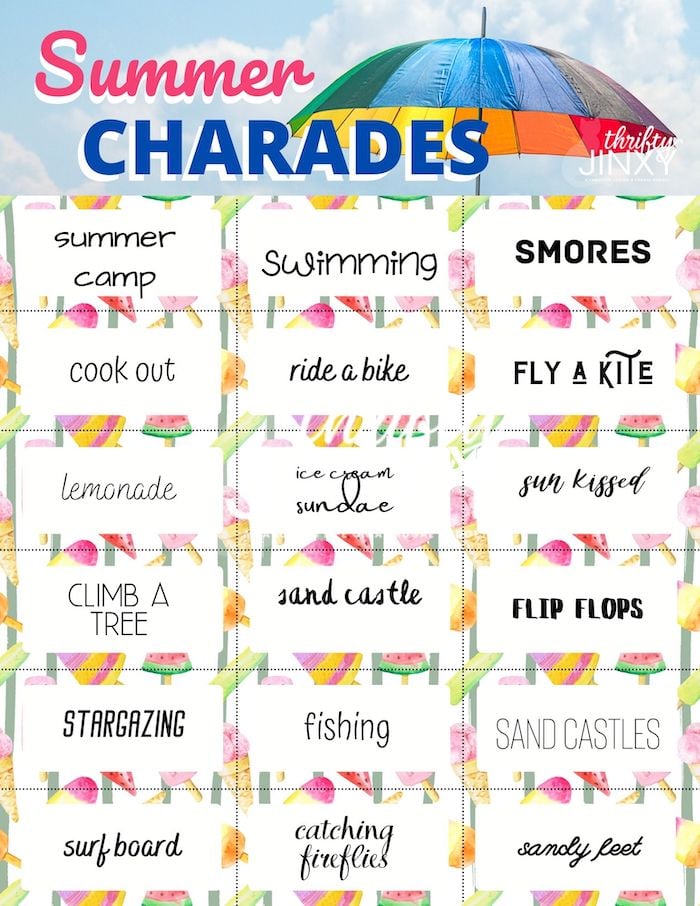 I think that most of us know how to play charades, but as a refresher, here are the rules for charades to help refresh your memory.
Summer Charades Rules:
Equipment needed:
Summer Charades Cards
Timer
Paper and Pen for Scoring
How to Play Charades:
Divide your group into two teams with an equal number of players. (If an uneven number, one person can "float" from team to team, or else try to make teams based on fairness of age level or ability.
For each round, a player selects a card and reads it without showing anyone else.
Then, using NO WORDS or lip movements the player acts out the word. If it's easier to act out a word that sounds similar, the player can hold a hand to their ear to indicate "sounds like".
Use the timer to limit acting time to 2 minutes.
If the player's team guessing the word(s) on the card, they get a point.
Play then passes to the other team.
For each round, a different player takes on the role of actor.
Keep playing until you have gone through all the cards or until each person has had a chance at being an actor.
For some more summer fun, check out our collection of the 7 Best Camping Games. No, you don't have to be on a camping trip to play them, you can be right in your own living room or backyard!