These Extreme Couponing Tips help you learn how to use coupons to save money on every shopping trip! Start with the basics and then move try our advanced tips!
This Wednesday the new 12 week series, Extreme Couponing, begins on TLC. When the original one-hour special premiered in December, I shared my thoughts in this post.
Well, now that it is a regular series, there will be lots of people wondering how they can get in on these deals and, while it takes a lot to get to the point of these extreme (yes they really are extreme) couponers, there are some basic things you can do to start saving a LOT of money and begin to build your own stockpile.
UPDATE: Since posting this earlier this week, I have found out that a lot of you would like some very specific step-by-step instructions as to how to go about saving big money with coupons. Go ahead and continue reading below for some general coupon info and also a few specific deals to get you started but then, starting this afternoon, look back here for links to individual Couponing 101 posts (also find them at the end of this post.)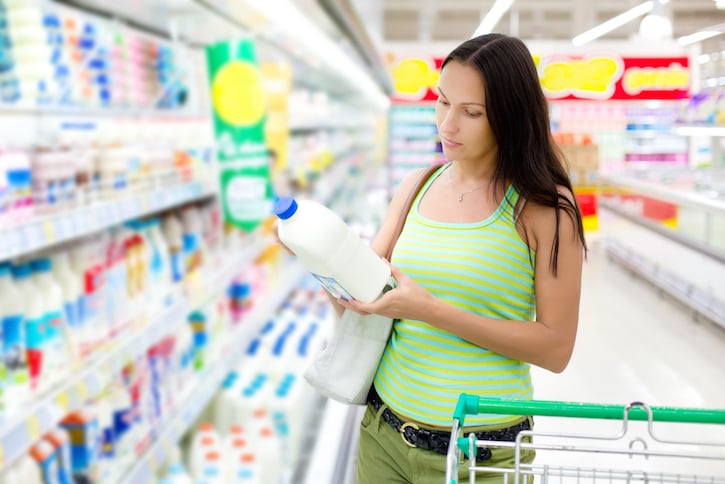 I will start addressing particular deals below, but before we get to the deals, a few basic things you need to know are that besides gathering coupons from your Sunday paper (and by the way, you can always get a preview of which coupons will be in the following week's paper at Sunday Coupon Preview), you can also print lots of coupons online at Coupons.com. You can also buy extra Sunday newspaper coupons from CouponDede.com (this is one of the biggest strategies of extreme couponers!)
Over the next few months, as I post deals that are examples of how you can use coupons to get items for free or even better than free, I will link them up here so you can have a simple reference guide of how you can go about coupon deals to make the most of your money.
NOTE: For up-to-the-minute deals, be sure to keep up with regular new posts here at Thrifty Jinxy, like Thrifty Jinxy on Facebook, or sign up to receive updates via e-mail. We also have a private Facebook group you can join!
Extreme Couponing Deals this Week:
(Please note the original publish date on each of these links as you read them as they may no longer be active! Click HERE to see the most recent coupon info.)
Walgreens Freebie and Cheapie Coupon Deals December 29 to January 4
Get Up to $250 in Betty Crocker Coupons PLUS a Monthly FREE Sample!
High Value $2 Snickers or Milky Way Bites Printable Coupon
$.36 Money Maker on McCormick Spices at Walmart
$2/1 Lindt Chocolate Truffles + UPR Promo = 2 FREE at Rite Aid!
Get Personalized Coupons to Kmart and Sears
Free C&H Light Sugar Packets, 40 count at Walmart!
Edge Shave Gel and Razor only $.61 Each with BOGO Coupon at Walmart!
$.50/1 Snuggle Dryer Sheets + $.75/1 All Detergent + Target Coupon = $.87 Each at Target!
New Printable Snack Pack Pudding Coupon = $.66 per 4-pack at Walmart!
Enter to Win $200 in FREE Groceries and Print $10 in Kellogg's Coupons
$1/2 Hormel REV Wraps Coupon + Target Coupon + B3G1 Free Sale Starting 8/1 = $.50 Each
SavingStar – Grocery Coupons with No Clipping and No Printing
FREE P&G Coupon Book with Over $17 in Coupons
FREE Charmin, Bounty or Tide Pods with $10 Vitacost New Member Credit (Just Pay Shipping)
Organic, Natural, Best Green & Gluten-Free Coupons and Deals Round-Up
Printable Kellogg's Cereal Coupons
Save Money for College Doing Your Regular Grocery Shopping with Upromise
FREE $10 Gift Card Bonus from Ebates – Target, Barnes & Noble, Home Depot or Magazines.com
Earn FREE High Value/Free Coupons from RecycleBank
New Printable Coupons at Target
Earn Extra Grocery Money From Home with Online Surveys
Join in our Couponing 101 series and learn to coupon like the experts!
Couponing 101 – A Step by Step Guide for Beginners: Lesson 1 – Where to Find Coupons
Couponing 101 – A Step by Step Guide for Beginners: Lesson 2 – Know Your Coupon Basics & Your Local Store Policies
Couponing 101 – A Step by Step Guide for Beginners: Lesson 3 – How to Organize Your Coupons
Couponing 101 Reader Question: "Can I Use More than One Coupon on the Same Item?"
Couponing 101 Reader Question: "What to Do When the Store is out of your "Deal" Item"