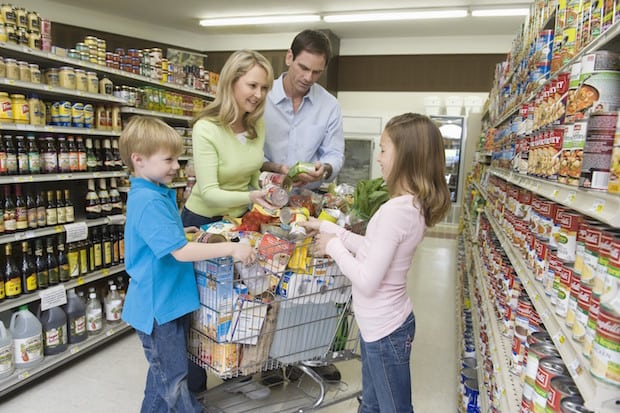 In Lesson 1 – Where to Find Coupons, we discussed where to collect the coupons you'll need to get some great deals. I was ready to move straight on to where to find the deals, but in order to do that you need to know the basics about coupons, coupon rules and store policies.
Lesson 2 – Know Your Coupon Basics & Your Local Store Policies
Let me start off by saying that the deals you can get and even how much they are worth can vary greatly by your geographic location and local stores. (You might ask…"How can that be possible? This coupon says 'Save 75 cents', so it's worth 75 cents." In theory you're correct, but if you are lucky enough to live in an area with stores that double coupons your coupon may be worth $1.50.)
Types of Coupons:
But before we get to local variations, there are a few things that apply pretty much across the board and let's also clear up a few misconceptions. There are two types of coupons – store coupons and manufacturers' coupons.
Manufacturers' coupons are the type of coupons that come in your Sunday newspaper inserts and that product manufacturers insert in magazines, send to you in the mail, offer through web sites like Coupons.com or on their own web sites, etc. Manufacturer's coupons can be used at any store that accepts coupons. They will say MANUFACTURER'S COUPON at the top.
Store coupons are coupons that you find in your local store's weekly advertisement circular or on your store's web site. These will say STORE COUPON at the top, or TARGET COUPON, etc. These can be used at the store that has issued them. In most cases you can use both a manufacturer's coupon AND a store coupon on the same item. (For an example, see this past deal that uses both Target and manufacturer's coupons together.)
Important things to note on all coupons are the expiration dates, restrictions as to sizes or varieties on which the coupon can be used, maximum product value for free item coupons, and "DO NOT DOUBLE" on coupons that cannot be doubled even if your local store offers double coupons.
One of the big misconceptions about coupons revolves around the "one coupon per item" message printed on many coupons. Some people take it to mean that if you have four coupons each for $1 off a particular brand of cereal you can only use one of those coupons per shopping trip. That is NOT the case. Each box of cereal you purchase is an ITEM, so for each ITEM you can use a coupon. Soooo….if you buy four boxes of cereal (four items) then you can use four $1 coupons.
Another misconception is that people think if you can print a coupon from the internet you can also make copies of them. NO you cannot do this! First of all it is coupon fraud, punishable by law, and also many coupons have built-in security features to guard against this. Don't even thing about trying it!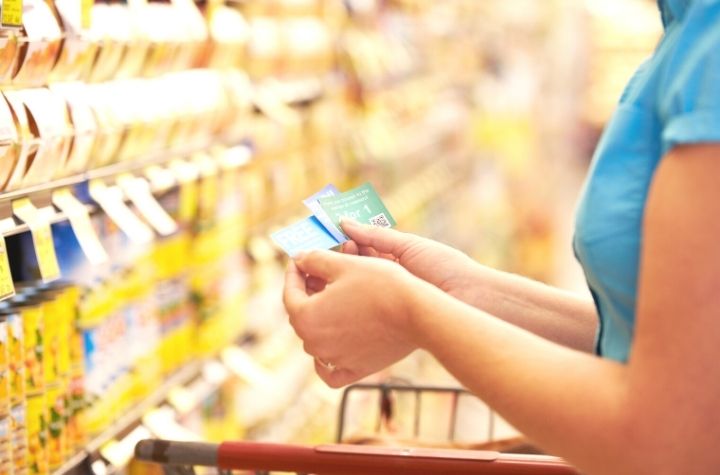 Local Coupon Rules:
On to local coupon use. The best way to approach learning how to use coupons in YOUR area is to try to get a copy of the coupon policy for your local store. Ask at the customer service counter and they may have a copy to give you. If they don't have one to give to you, they should at least have a printed copy that you can read at the counter.
You can also check the store's website (*see links below for some store coupon policies). These are a few of the things that can change from store to store and you will want to know the specifics:
Are you limited in the total amount of coupons that you can use per shopping trip?
Are you limited to how many of the same coupon you can use?
Does the store double coupons? If so, is there a limit to the coupon amount (many stores will only double coupons with a value of $1 or less or $.99 or less). Is there a limit to how many coupons you can double?
Does your store accept expired coupons? (This is rare, but in our area one of the major chains (Cub Foods) accepts coupons up to 3 months past the expiration date.)
If the coupon value is higher than the cost of the item, is the remaining amount of the coupon applied to the rest of your order? (This is called overage. The most recent Walmart coupon policy allows for overage meaning if you buy a can of beans that costs $.65 cents and you have a coupon for $.75 off, that extra 10 cents gets applied to the rest of your order.)
Does your store have any special restrictions regarding internet-printed coupons? (Some stores will not accept internet coupons for free items.)
Are there any other special restrictions or bonuses regarding coupon use?
Once you know these basics and the specifics for your favorite stores, you can start your couponing journey as an educated couponer and the road ahead should be much more smooth!
…….Stay tuned for Lesson 3!
* A few individual store coupon policies:
Target
Safeway/Genuardi's
ShopRite