Get fit at home without breaking the bank with these Essential Home Workout Equipment items for yoga, cardio, running, weight training, pilates or swimming.
The new year is upon us and even if you don't call it a "resolution" per se, it's likely you have given some thought to how to be more healthy and happy in the coming year.
Staying active and exercising regularly is one of the best things we can do for our health. But, with our crazy busy lives it's hard to make it a priority and fit in the time to do what we need to do.
With just a few pieces of essential home workout equipment, you can get a jump on this goal.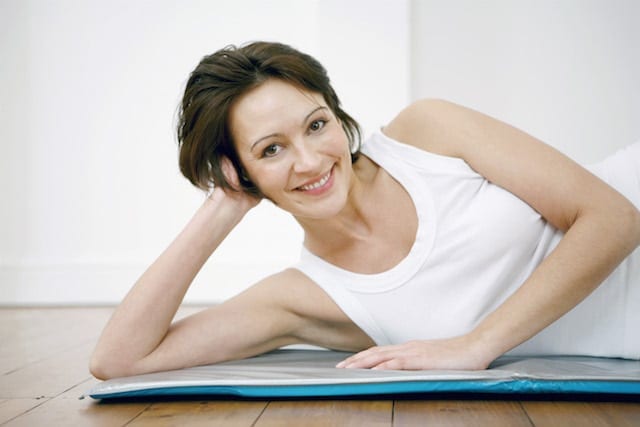 Heading to the gym for regular workouts is not always the best option. Gym memberships can be expensive and, if you end up not using them, a BIG waste of money.
Plus, if you have little ones at home, it can be hard to get away and paying for child care to go to the gym is another added expense and inconvenience. That makes working out at home a pretty worthwhile option.
If you plan to get into gear and either starting to exercise or ramping up your current activity, starting with the essential home workout equipment can make a big difference.
You don't need a lot to get started, but a new piece of equipment or two can get you motivated to use it and get moving. New exercise gear can be fun and it's a great way to reward yourself for progressing in your exercise plan.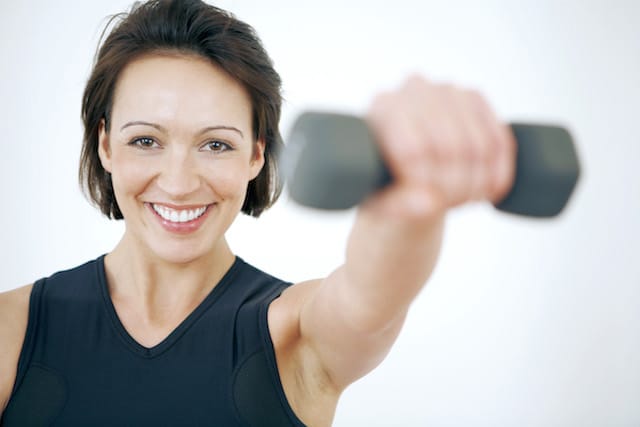 We have lots of ideas below whether you plan to do yoga, walking, weight training or (if you're lucky enough to have access to a pool) swimming. Another great thing is that the majority of these items are under $20 with only a few of them breaking the $50 mark. You can get fit and healthy without having to break the bank!

Essential Home Workout Equipment

YOGA/PILATES

RUNNING/WALKING

AEROBICS/WEIGHT LIFTING
SWIMMING
For more great home workout ideas, see our post on How to Stay Fit without a Gym Membership!