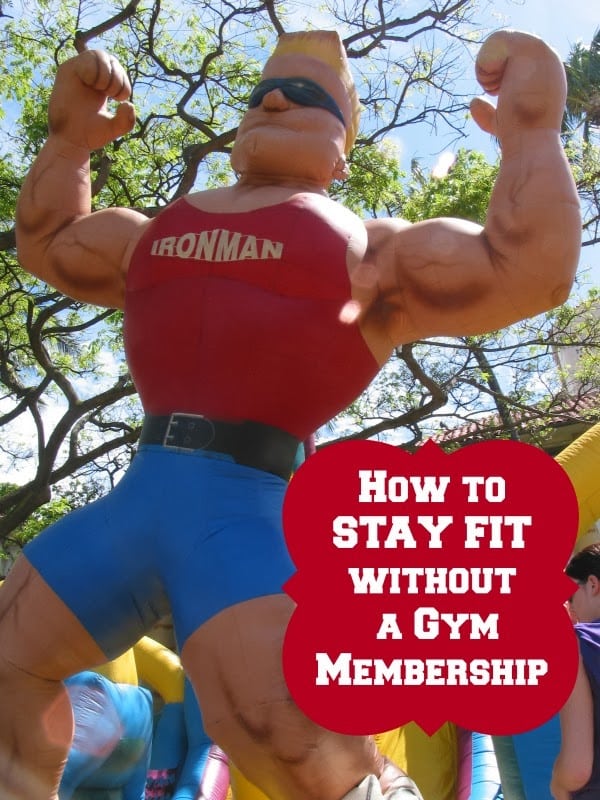 We all know that to stay healthy, its important to stay active. Whether or not you have (or can afford) a membership to a gym, there are plenty of ways to get your exercise without spending big bucks.
To get you started, we have a few ideas of how to stay fit without a gym membership.
How to Stay Fit without a Gym Membership
Hit the Playground
A playground has lots of equipment designed for play that can also be used for getting fit. Do pull ups on the monkey bars, do dips on a park bench, push your child on the swing, just get moving and have FUN!
Free Fitness Videos
Do you like the idea of an exercise class or direction in your exercise, but don't want to pay for a class or videos? If so, you can get fitness videos for free. Either rent free DVDs from your local library or go online to YouTube where you'll find free full-length video. Lionsgate BeFit has over 600 free videos available from top trainers like Jillian Michaels, Denise Austin and Scott Herman.
Community Resources
Many cities have community education programs where you can take group classes for low prices. Many also have "open gym" nights with volleyball or basketball that is open for anyone who wants to join in, again often for just a few dollars. Check with your local school district – they usually can provide information about what sessions are being held and how you can join in.
Be a Volunteer
Volunteering can be a great way to get active while doing good. Look for opportunities like walking dogs for an animal shelter, doing yard work and shoveling snow for senior citizens, etc. You can find lots of opportunities through Volunteers of America. Not only will you be helping your health, you'll be helping others too!
How do YOU stay fit outside of the gym?