If you know someone who is an Erin Condren fan, you probably know that they are REALLY a fan! For anyone who loves to be organized, Erin Condren makes it easy, fun and stylish – plus you can use a lot of your own creativity in your planning.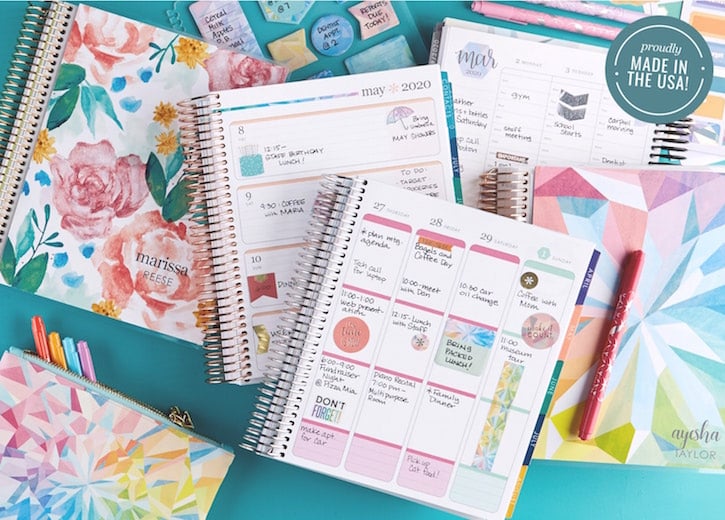 When it comes to choosing a gift for someone who isn't yet an EC fan, the best place to start with Erin Condren is with the LifePlanner. It's their best-selling planner that's proven to increase productivity and time management. It lets the owner track goals in style and is completely customizable. It is THE thing to choose for someone wanting to get started with Erin Condren (or for an existing fan who doesn't yet have a LifePlanner for the new year.)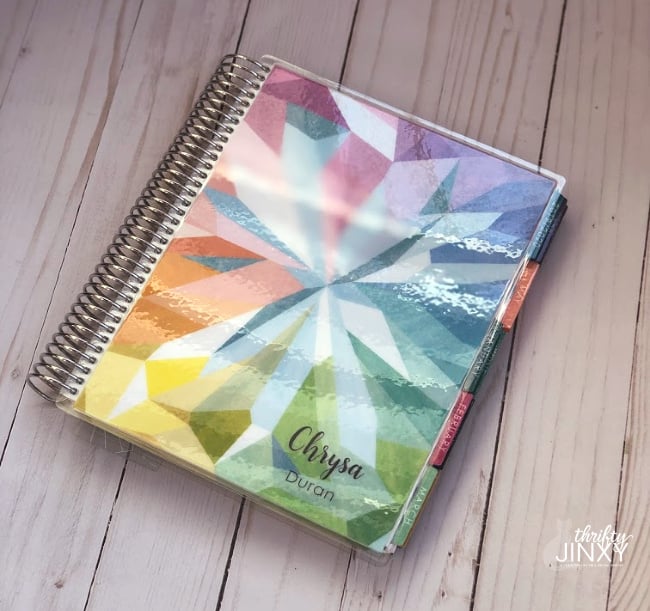 If you're shopping for someone who already has a LifePlanner there are lots of other gift-giving options. The best place to start is with accessories. Here are just a few fun options. (You can see all of the Erin Condren planner accessories here.) These are a few of the items I got for my own LifePlanner.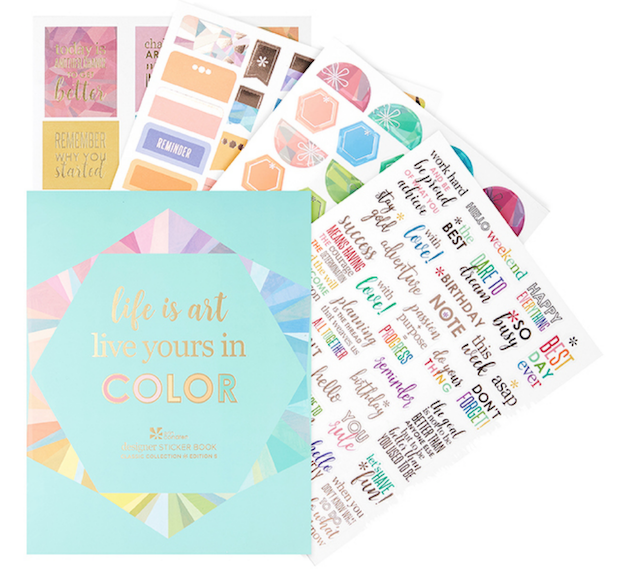 Sticker Book: This gorgeous collection of metallics, quotes and inspirational sayings are specifically designed for planner decorating, color-coding and celebrating! The beautiful collection is full of happy surprises, with stickers in all colors, shapes and sizes.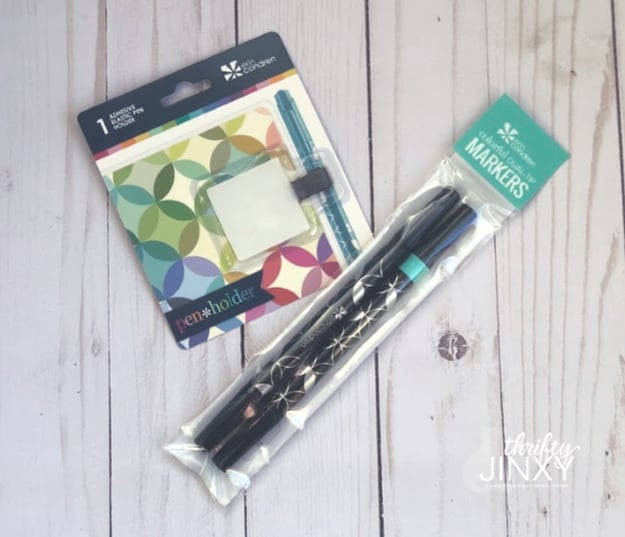 Pen Holder -A pen is always handy with this adhesive pen holder! It conveniently sticks to any LifePlanner™ stylized organizer, Notebook, Address Book, Journal, Notepad, Deskpad, iPad Folio, Clipboard, Jumbo Calendar and much more!
Dual-Tip Markers – These markers offer the flexibility of fine penmanship or larger lines, for artwork, sketches, and everything in between.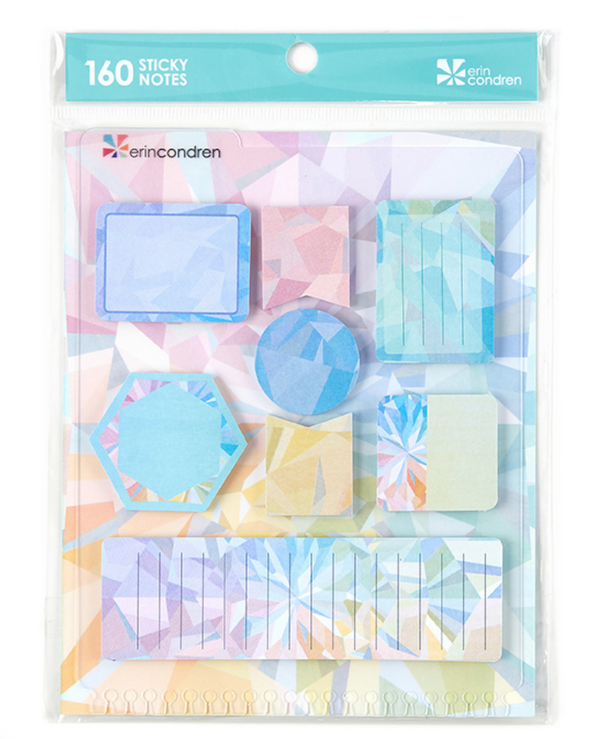 Erin Condren Sticky Notes – Jot reminders, mark pages, note deadlines, or stop and stick whatever you want or need. These StylizedSticky™ notes snap into the LifePlanner™ or Notebook and always have spur-of-the moment stickies handy for any situation!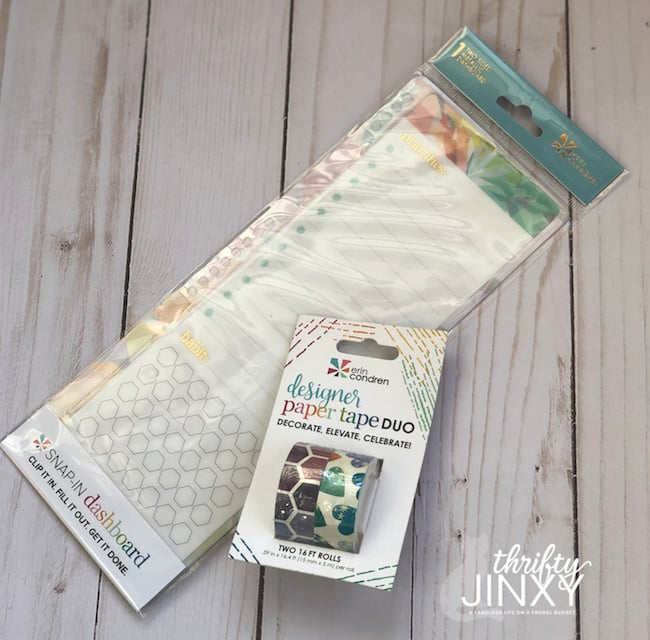 Snap-In Dashboard – Choose the perfect snap-in dashboard to go with the LifePlanner. There is this To-Do List dashboard to tackle g a running list of to-dos that don't need to be completed by a certain date and time. There is also a Meal Tracker Dashboard, School Tracker, Meal Planner, Budget Tracker and more. A dashboard conveniently snaps into any coiled planners, notebooks or the LifePlanner™️ Binder!
Paper Tape Duo – This fun tape can decorate a planner and elevate its look. Each duo features two fun patterns.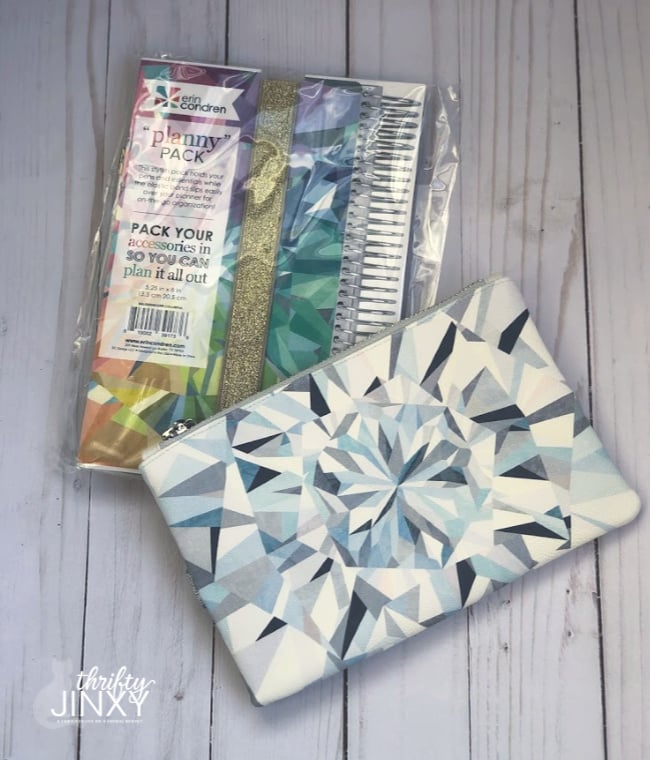 Erin Condren Planny Pack – Take all your must-haves on the go with this beautiful leather-like pouch. It comes complete with a stylish elastic band to slip over your planner's cover – it's like a fanny pack for the LifePlanner™! I actually got an extra Planny Pack to use as a pouch to carry all my tech accessories like phone charger, earbuds, etc. when I travel. It's so convenient!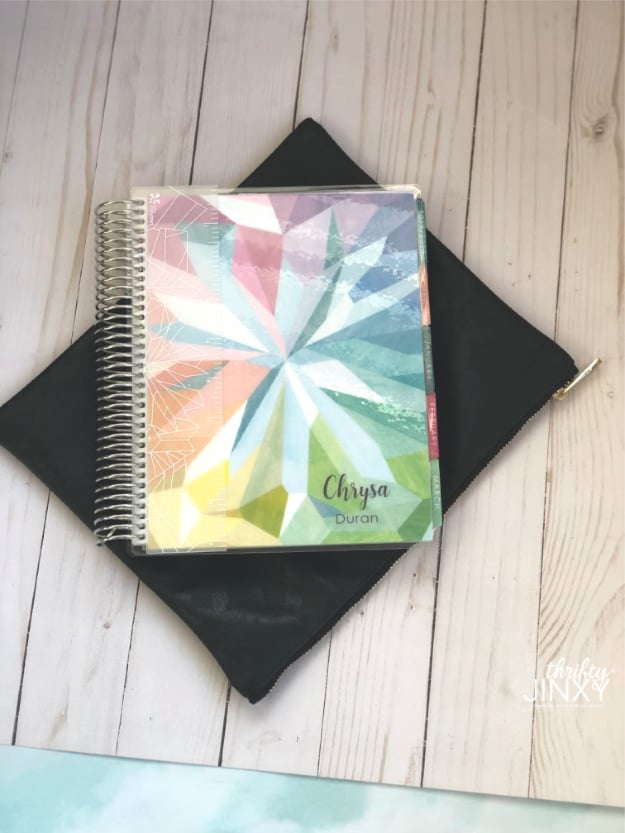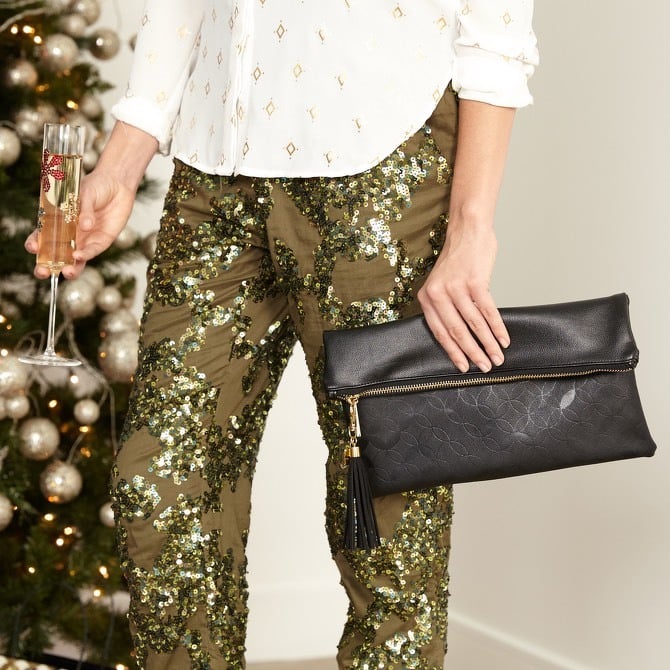 Large Luxe Clutch – This clutch is both gorgeous and super versatile. It can be used to tote the LifePlanner or a notebook, or it can be used as a clutch for an evening out.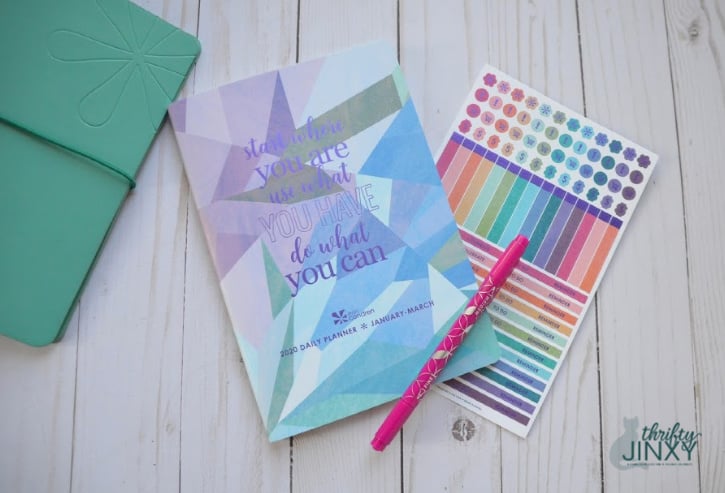 Besides the LifePlanner, Erin Condren also offers PetitePlanners with an On-the-Go Folio System. It breaks down the pieces of your life like meal planning, budgeting, health and more into convenient individual planners you can bundle together. Learn more about it in our post here.