Find the perfect gifts for everyone on your shopping list with our 2020 Holiday Gift Guide!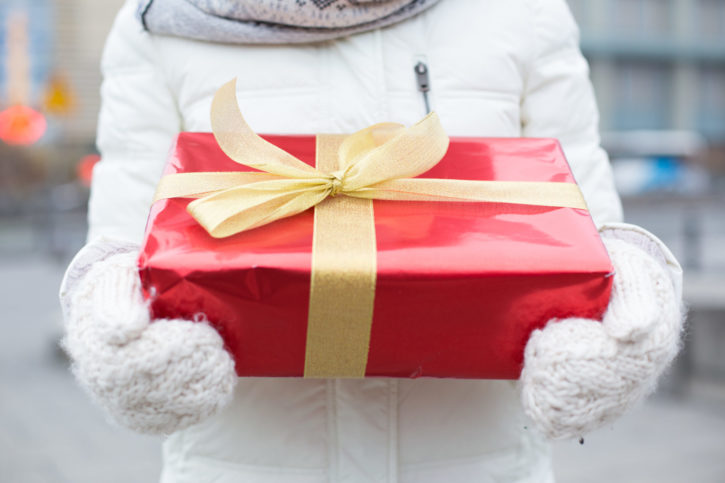 While there are many ways this year has seemed extra long, I still feel surprised that holiday season is upon us. If you're racking your brain trying to think of the perfect gifts for your friends and family members, look no further. Shopping for your favorite people is easy with this holiday gift guide!
Be sure to also check out our Books Holiday Gift Guide! And, if you're shopping for kids, check out our Holiday Gift Guide for Kids.
Holiday Gift Guide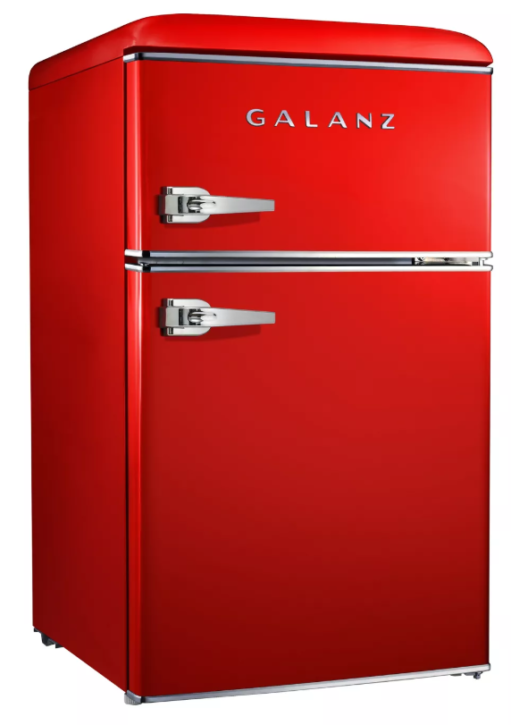 Know someone who loves a retro look? The Galanz Retro Mini Refrigerator is inspired by the past, but designed for the future! It offers a retro chrome design complete with the technology of a modern-day appliance. With a 3.1 cubic feet capacity, it's perfect for a dorm room, home bar or den area, or any other small space. Features include optional dual doors, adjustable thermostat control, and a true freezer compartment.
My husband is thrilled with this fridge as the new star of his man cave. He can keep sodas at hand for late work nights at his desk and beers for fun evenings with friends. The cool design makes it a great conversation piece too.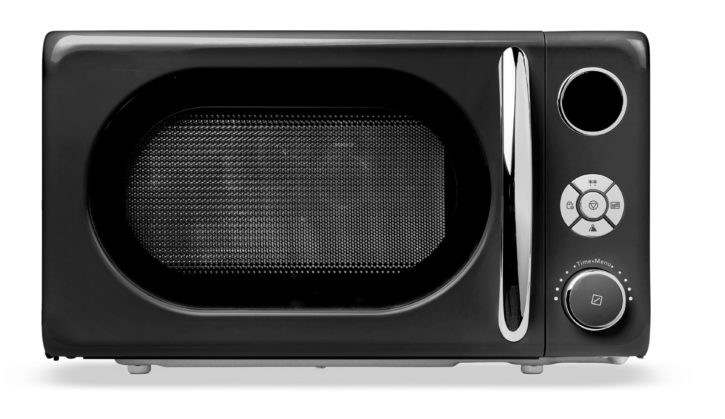 And if you really want to go all out, get your loved one the Galanz Retro Microwave, too! It looks as if it came straight from the 1950s, but it has the technology of modern-day appliances. Features include express cooking, defrost functionality, and ten power levels. It"s available in multiple colors too.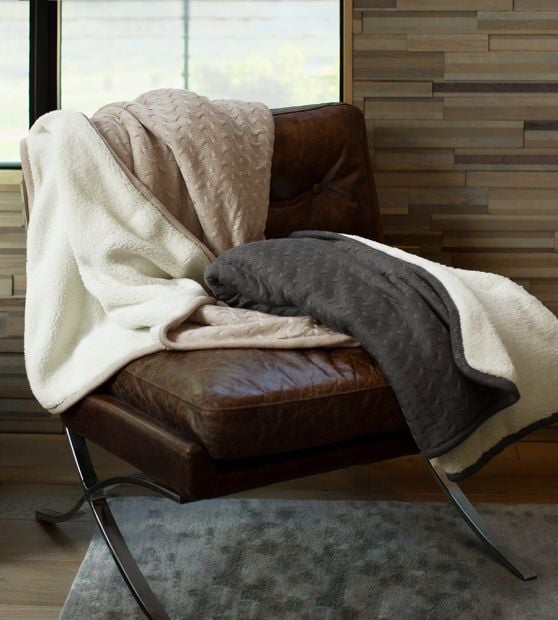 With all the extra time we have been spending at home this year, being cozy is a MUST! This Knit Bamboo Throw from Cariloha fits that requirement perfectly! I have the grey color designed with bamboo yarn with the back side featuring super soft Sherpa fabric. Seriously, it is SUPER soft – perfect for movie marathons on the couch. Another big benefit is that it's more sustainable than other fabrics.
For a limited time, you can use our exclusive Cariloha discount code of JINXY to save 20% off at checkout! (You can use this code on any of the wonderful Bamboo clothing, apparel or accessories.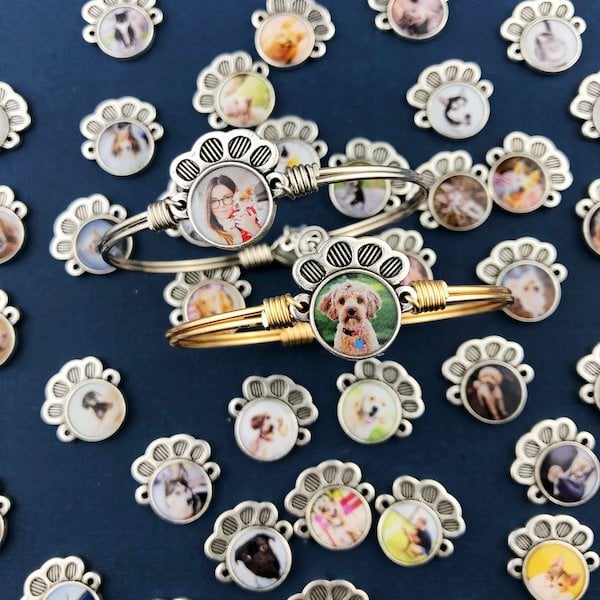 While I love beautiful jewelry, I love beautiful jewelry that tells a story or has a special meaning even more! Luca + Danni handcrafts inspirational, original, beautiful jewelry that does just that. From precious metals, to striking hues and silhouettes, to timeless treasures, there's meaning behind every eye-catching piece!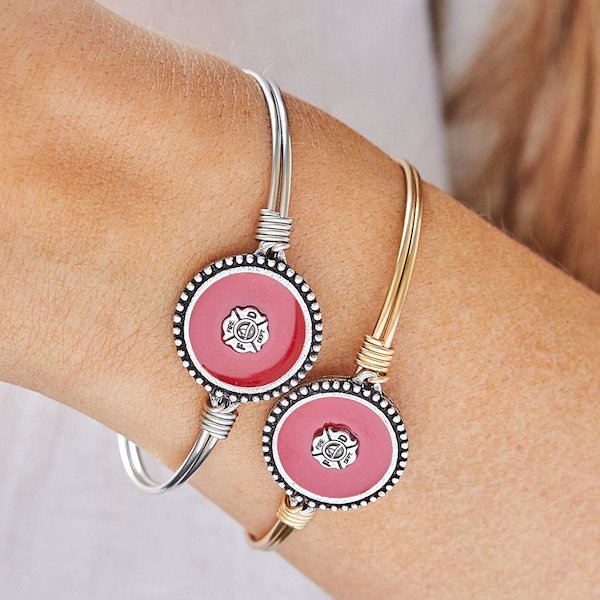 As a pet-lover, I just LOVE the PawPrint photo bangle bracelet that can be filled with a photo of a favorite furry friend. Their hobby and profession pieces are also perfect for holiday gift giving. From careers like firefighting, hair styling and nursing to hobbies like cycling, photography and golfing, they have lots of special choices.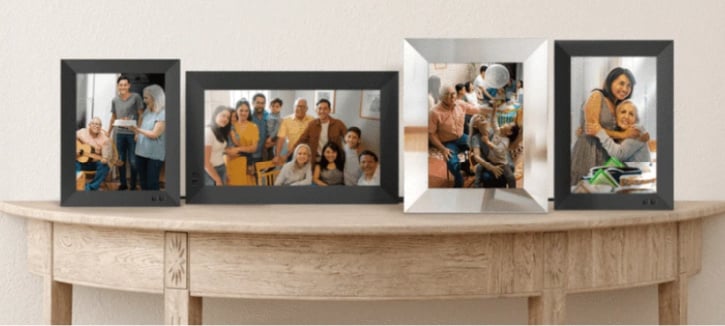 Photo display has come a long way these days with the arrival of Nixplay! Nixplay is a Wi-Fi enabled picture frame that allows you to upload your favorite photos and videos for an amazing slide-show of loving images. You can even share your playlist of photos and videos with friends and family. Multiple styles of frames are available. I personally love the wood-styled frame.
Nixplay is the perfect addition to your living space and a great way to spend a cozy afternoon. Snuggle up with a loved one under that cozy blanket we mentioned and as the photos display you can reminiscence about the fun times.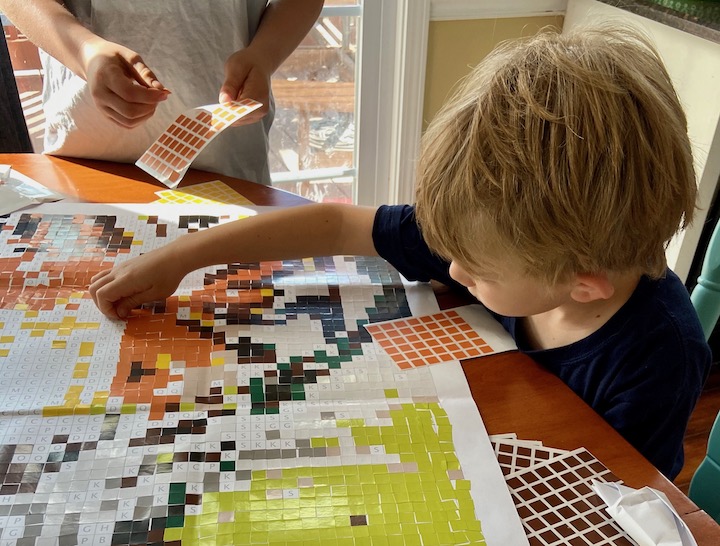 A fun project for both kids AND adults is StickTogether. It combines the best features of some of our favorite hobbies and crafts—the mystery of puzzles, the zen of coloring and the magic of pixels—into one unique and entertaining project. Similar to paint by number, each StickTogether kit comes with a coded poster, a color key that tells you which color is associated with a specific letter on the borad as well as enough stickers to complete the image (plus extra).
There are over 40 StickTogether kits to choose from, including animals, depictions of beach scenes, flowers, famous landmarks, masterpiece paintings and more. They have extra large sizes that are perfect for the whole family to work on together.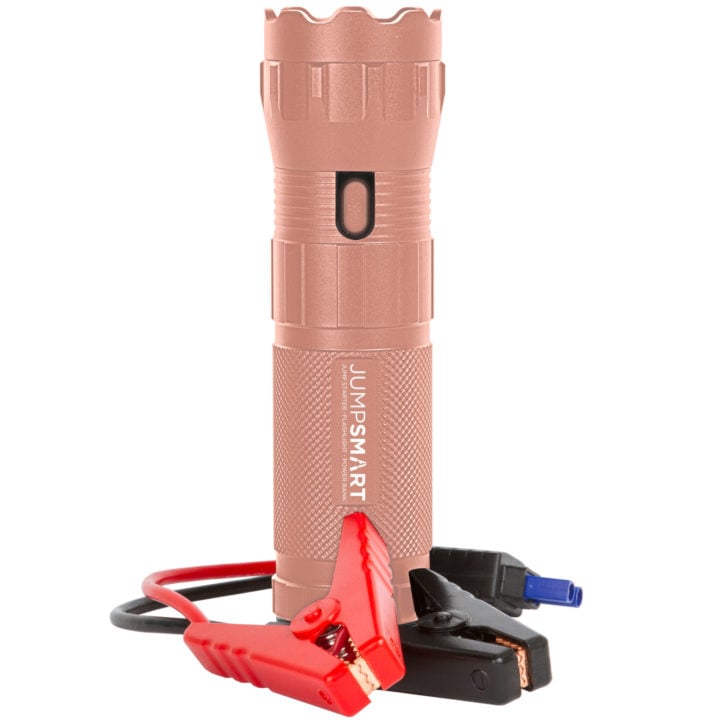 One thing I appreciate about my husband is that he is so concerned for my and my children's safety, especially when we're on the road. I have to do a LOT of driving each week to bring my kids to and from school, and while we have a pretty reliable vehicle, it's good to be prepared for the unexpected. JumpSmart is a handy device to keep in your vehicle in case of an emergency. The single unit combines a 37000 mWh jump starter, 330 Lumen flashlight, and a power bank, all in one device! It works with most cars, trucks, SUVs, and other vehicles. Plus, it comes in some fun colors, like this stylish rose gold. So pretty – and useful!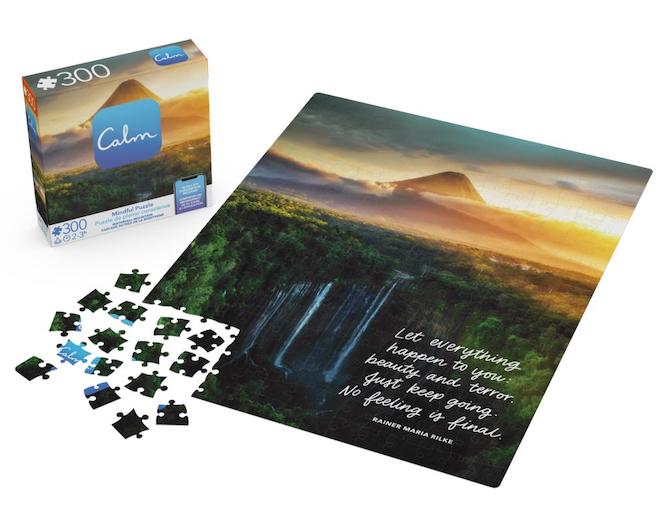 We have been doing a lot more puzzles during this stay-at-home time, but how about a puzzle that also helps to calm you? Spin Master teamed up with the #1 sleep and meditation app, Calm, to create Calm Puzzles. You can assemble a mindful puzzles while listening to peaceful audio content, allowing you to lower stress and improve your mood. Each puzzle features a zen landscape with vibrant colors and are crafted from high-quality grayboard with a matte finish that cuts down on glare to provide a picture-perfect finish.
The specially designed puzzles ensure every piece is different and fit tightly with a satisfying snap. They're designed to be completed in about 2-3 hours, but you can go at whatever pace and take as many sessions as you like. That's the beauty of puzzles; they are always there for you whenever the mood strikes. Along with the purchase of a Calm Puzzle, you'll receive an offer for a free 30-day subscription to the Calm app.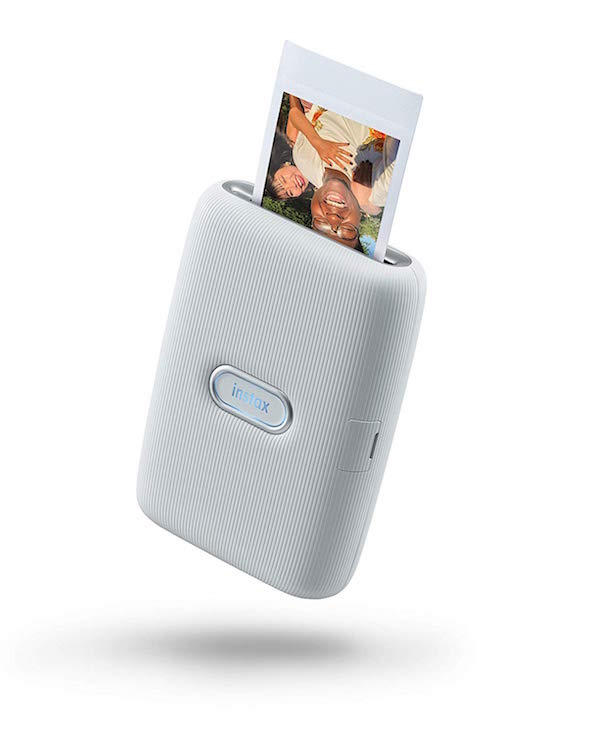 The holidays are the perfect time for creating memories and what could be more fun than actually printing photos of those memories as you make them? Unleash the memories locked away in your smartphone with FUJIMILM INSTAX mini Link. Connect the mini instax printer seamlessly over Bluetooth to create fun prints to keep and share with family and friends.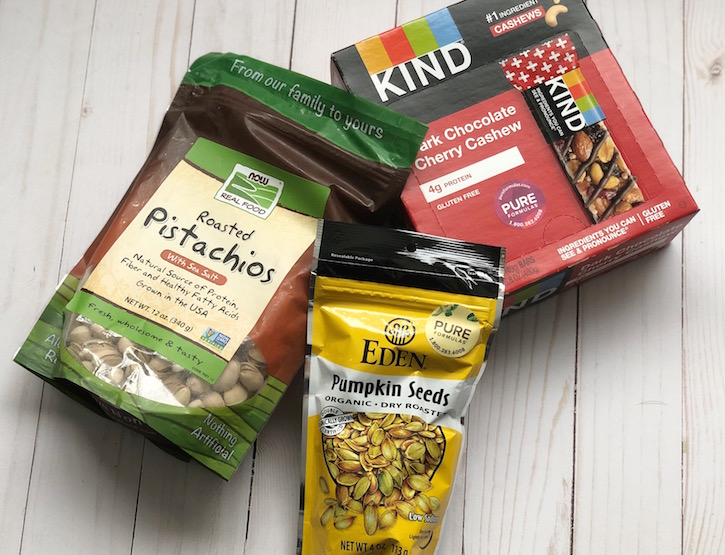 And don't forget about stuffing those stockings. If you want to skip the typical candy and sweets and opt for some healthier choices, visit PureFormulas. Besides the vitamins and supplements they specialize in, you'll also find healthy snacks like nuts and seeds or, my favorite, Kind Bars!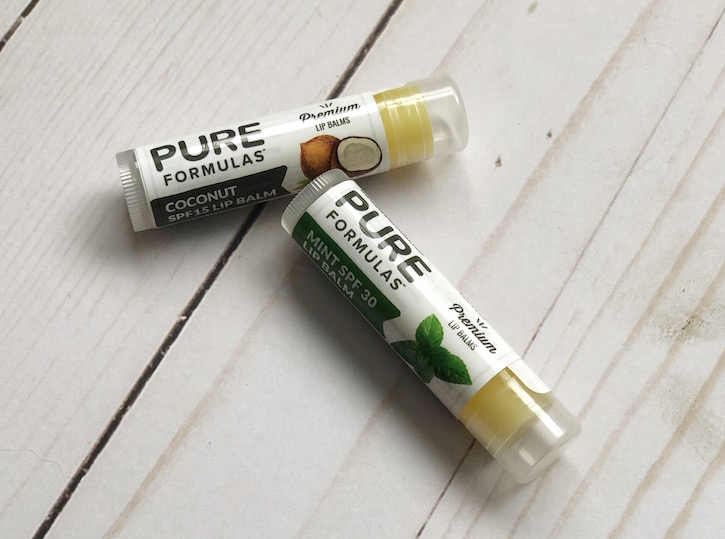 Another great option is PureFormulas lip balm – the coconut is my favorite! It's made with the finest organic beeswax to naturally lock in moisture and promote smoothness, along with the protective benefits of coconut oil to guard against the harsh elements.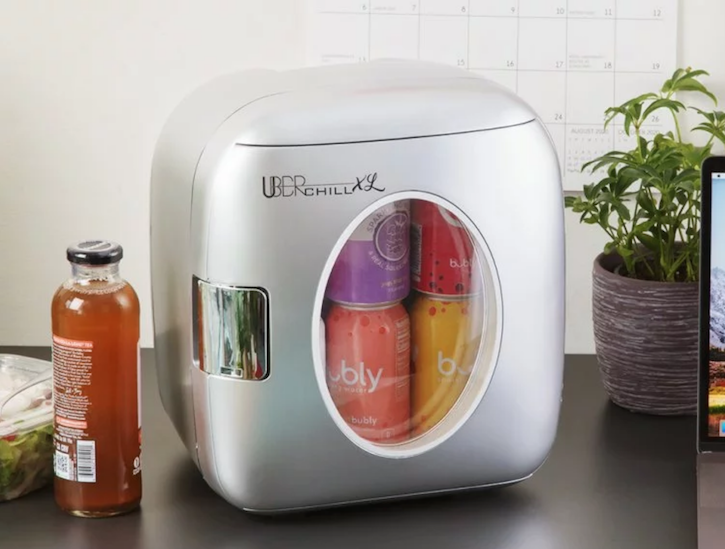 I know we might be a little obsessed with little fridges in this gift guide, but they're so convenient! The Uber Chill XL Personal Mini Fridge warms or cools food and drinks with dual settings. With space for up to 12 cans and a sleek, retro shape, and unique functionality, it can be a conversation starter while taking up minimal space. It's perfect for perfect for home, office, school or travel use. Once he's back to in-person work, my husband is all set to put this in the office. There's no need for him to label his food in the community office fridge and hope that no one grabs it or the cleaning personnel throw it out!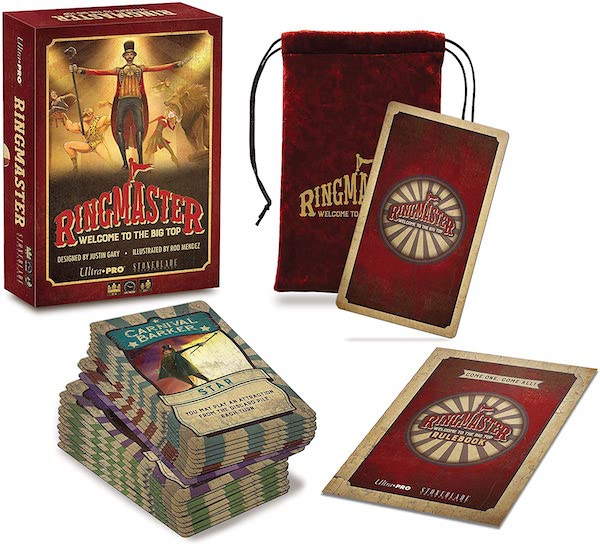 We love games that are portable and can be played on the go. We found out that will be heading out in the RV with us this spring! For two to four players ages 13 and up, RingMaster: Welcome to the Big Top, is a fast-paced exciting game where players compete to build a circus with the hottest stars and attractions that will dazzle the biggest audience. Sabotage, as in any good card match, is part of the strategic game play. It's a play-anywhere game, including a stylish carrying pouch for on-the-go players. At a price around only $10.00