The Highlights Black Friday deal offers a great deal on a Highlights Magazine Subscription plus FREE GIFTS. To continue the savings, an up to 55% off deal is available year 'round!


Anyone else read Highlights magazine as a kid? I loved it and couldn't wait to peruse the newest issue when I visited the library with my family. Well, Highlights magazine is still around and actually has three different publications!
As part of their Black Friday/Cyber Monday Sale, you can give a 1-year subscription to a Highlights magazine AND a Hidden Picture Book AND a 12-Month Calendar for just $29.64 total! Choose from Highlights (for ages 6-12), High Five (for ages 2-6), and/or Hello (for ages 0-2).
This would make a GREAT holiday gift for a child in your life. Kids absolutely love getting mail, and it's a gift that keeps on giving throughout the year!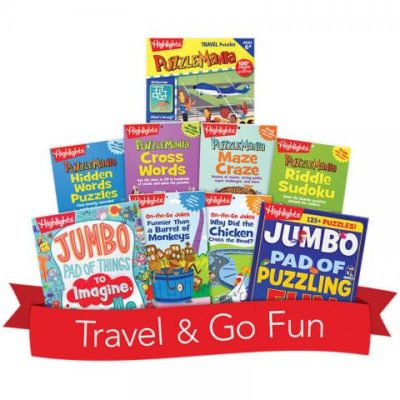 Other Black Friday/Cyber Monday deals for Highlights include: