Make way for the great Erin December deals including a new special Daily Deal each day for 10 days!
It's official! Erin Condren has announced that the deals are continuing after Black Friday and Cyber Monday with Erin Condren's 10 Days of Daily Deals!
These daily deals, surprises, and steals only come once a year and feature eight days of EXCLUSIVE gifts, discounts, and more!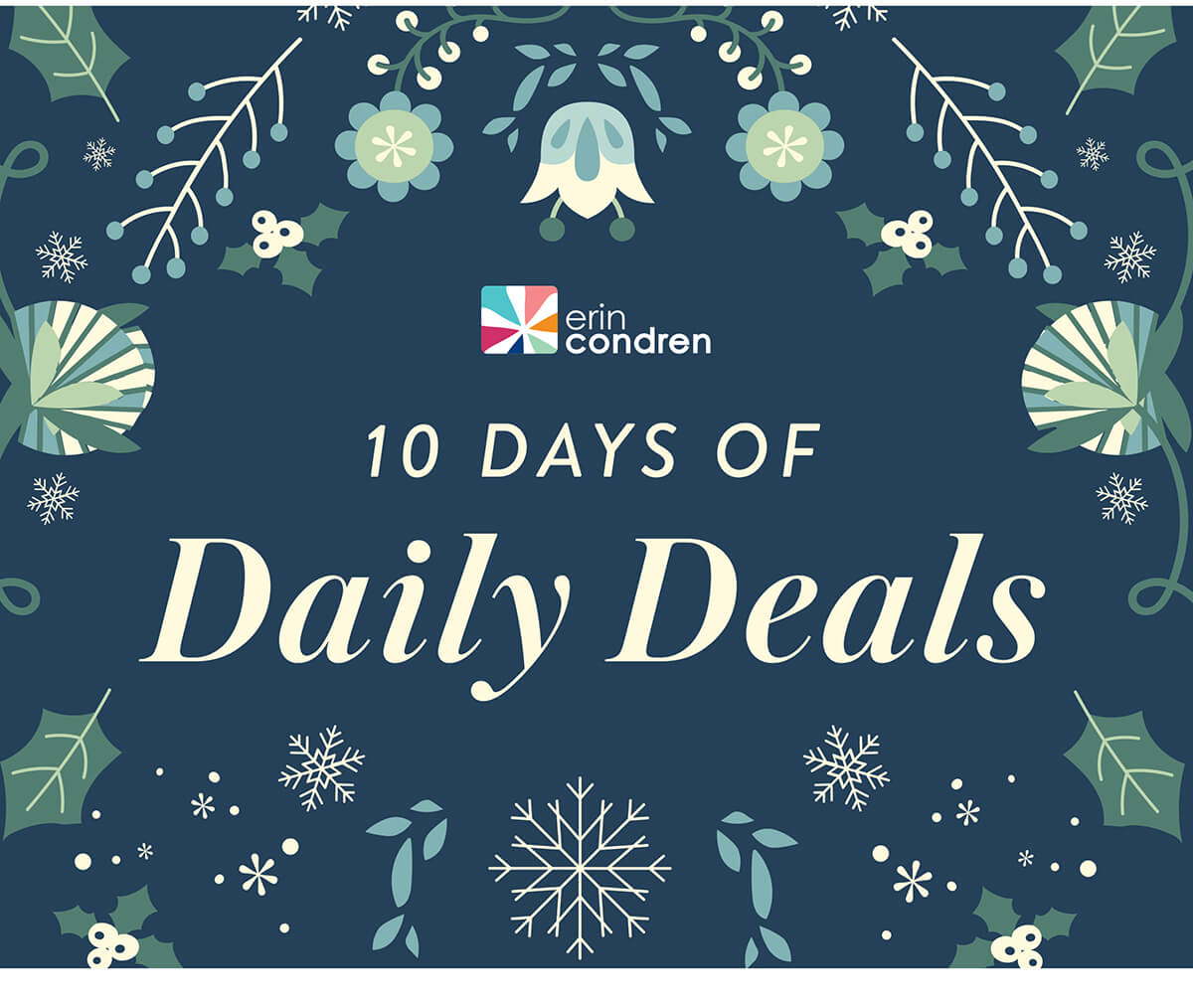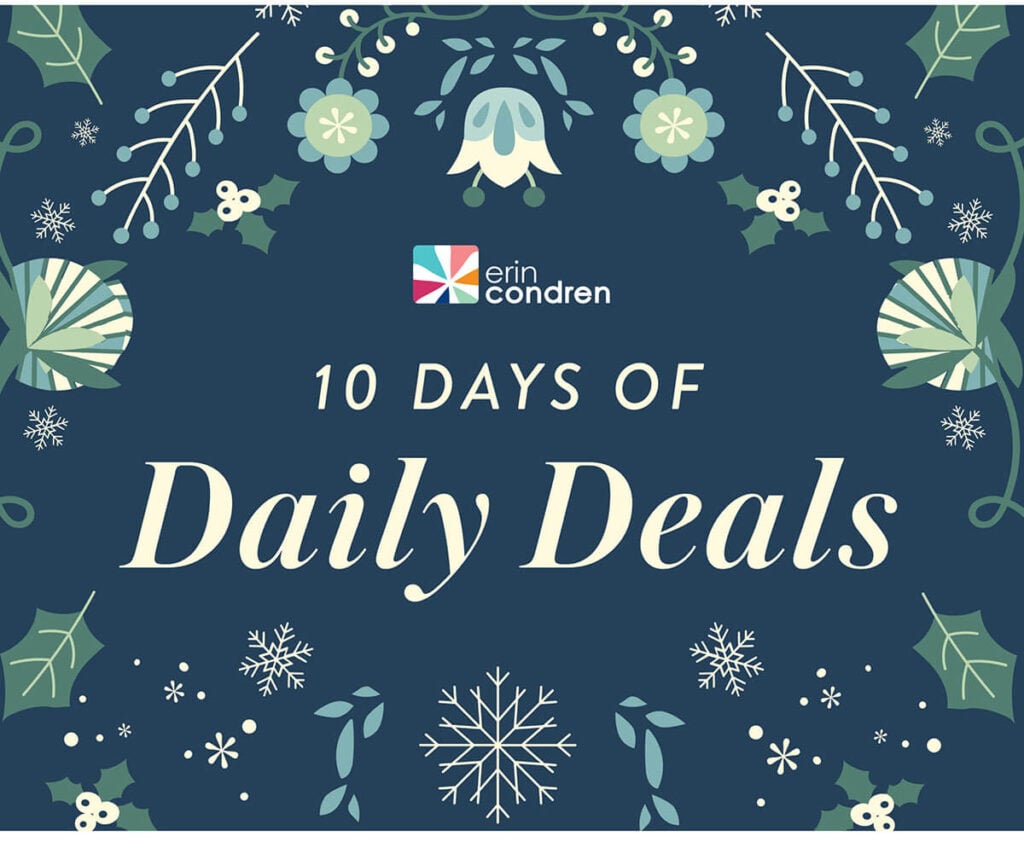 The deal for Day #6 on 12/10/22 is FREE Sticky Notes Gift with $25+ purchase. You can never have too many sticky notes, right?!?
Erin Condren Bundle Sales:
There are even more bargains to shop with Erin Condren Gift Bundles! These are a few of them available right now:
Mega Sticker Bundle ($66 value for $45)
In Bloom Accessories Bundle ($65.50 value for $52)
Star Wars Mega Accessories Bundle ($70.50 value for $54)
Daily PetitePlanner + Folio Bundle ($80.50 value for $64)
PetitePlanner Travel Bundle ($57 value for $45.50)
AND MANY MANY MORE!
Find more Erin Condren Bundle deals HERE.
Previous days from the 2022 Erin Condren 8 Days of Deals:
12/5 – The deal for Day #1 is awesome with 35% off EVERYTHING! Now is the time to stock up both on holiday gifts and everything you need for yourself to get planning and get organized in the new year.
12/6 – The deal for Day #2 is Order $50, Save $10 | Order $60, Save $15 | Order $75, Save $20 | AND a FREE Mini Clipboard Gift (Value: $14.50) with $35+ Purchase. Looks like it's time to stock up!
12/7 – The deal for Day #3 is 30% Off Bundles & Select Planning Accessories.
12/8 – The deal for Day #4 is $10 off a $55+ purchase.
12/9 – The deal for Day #5 is 25% Off All Vegan Leather Coiled Books (Notebooks & Planners).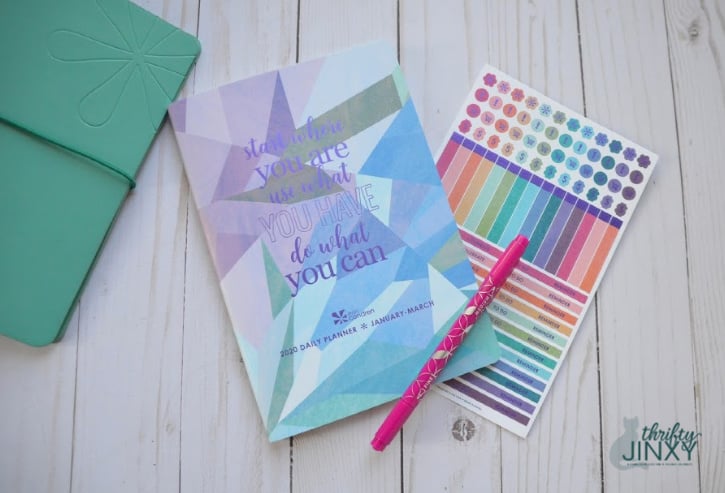 Erin Condren PetitePlanners and Folio:
Visit our recent post to learn all about the Erin Condren PetitePlanners and On the Go Folio Planning System!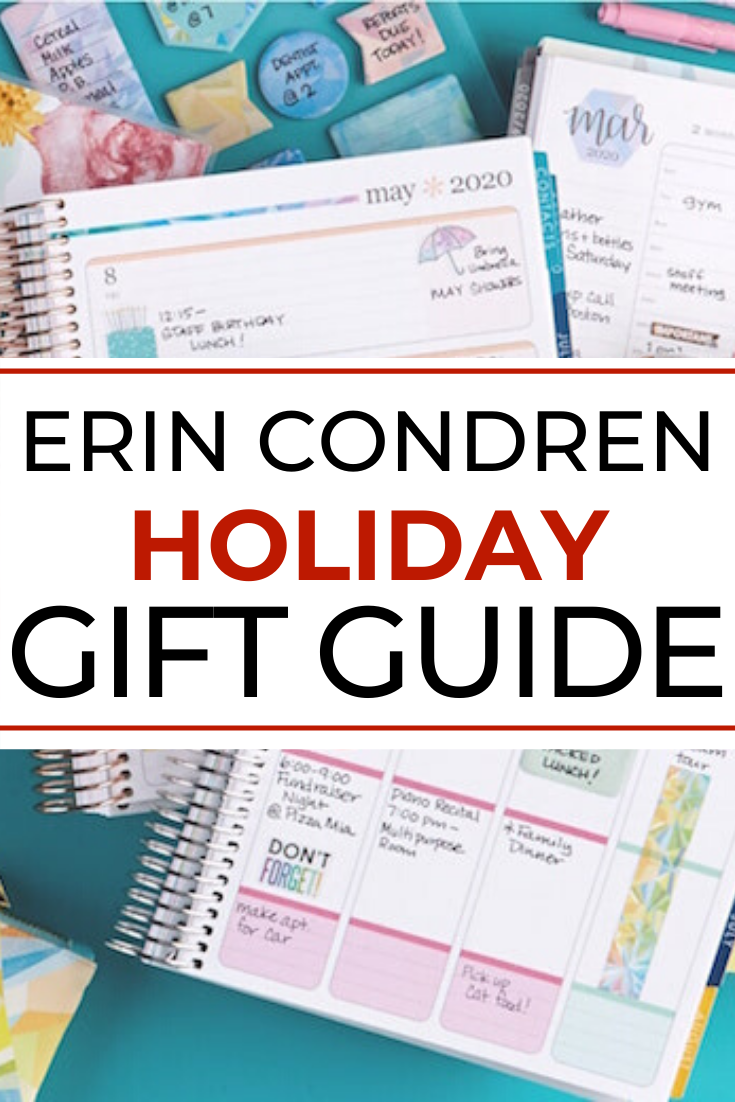 Erin Condren Gift Ideas:
If you're looking for a gift for an Erin Condren fan, we have lots of great Erin Condren Gift Ideas for you! (Or you may just want to get them to give a boost to your own planning!