Make way for the great Erin December deals including a new special Daily Deal each day!
UPDATE: Currently you can shop the Erin Condren New Year's Sale with 20% off EVERYTHING through 1/2!
It's official! Erin Condren has announced that the deals are continuing after Black Friday and Cyber Monday with Erin Condren's 8 Days of Daily Deals!
These daily deals, surprises, and steals only come once a year and feature eight days of EXCLUSIVE gifts, discounts, and more!
UPDATE: We're up to Day 7 of the 8 days and it is a GREAT one with a 20% off all Erin Condren dated planners!! That means you can get a LifePlanner for only $44 plus save on all the other dated planners as well. You'll see the savings reflected at checkout and no discount code is needed.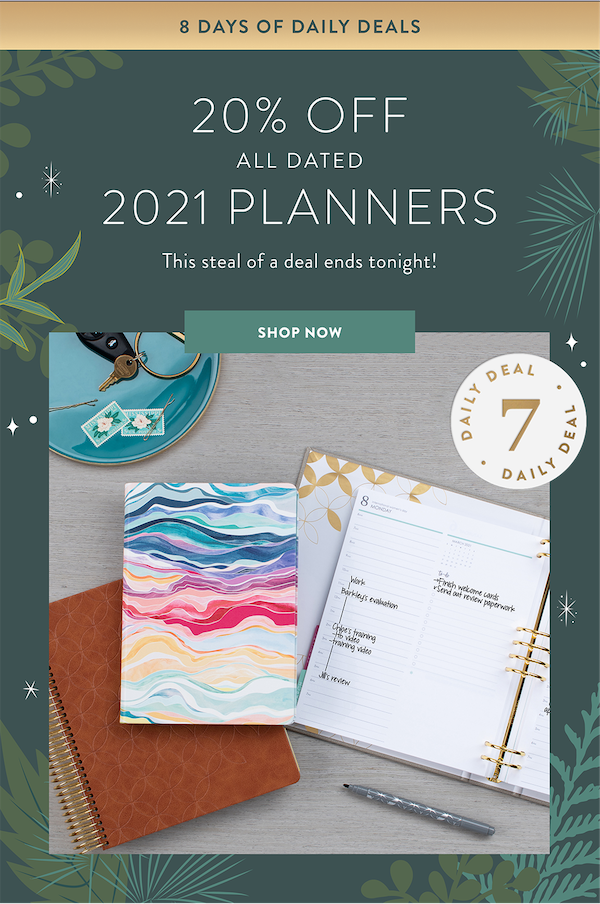 Another sale that is continuing is to save 15% off all accessories when you buy 4 or more. Some of their accessories are very low priced so it might be worthwhile adding one to your order just to get the 15% off the rest!
Erin Condren Bundle Sales:
There are even more bargains to shop with Erin Condren Gift Bundles! These are a few of them available right now:
Kids Accessories Bundle ($27.50 value for $19)
Flower Power Accessories Bundle ($51.40 value for $40)
Flower Power LifePlanner Bundle ($96.60 for $77)
Meal Planner Bundle ($52.50 value for $40)
Best-Selling PetitePlanner Bundle ($76.50 value for $60)
Daily PetitePlanner Bundle + Folio ($76 value for $60)
Budget Bundle ($44 value for $39)
Wellness Bundle ($45 value for $36)
Seasonal Surprise Box ($80 value for $40)
Find more Erin Condren Bundle deals HERE.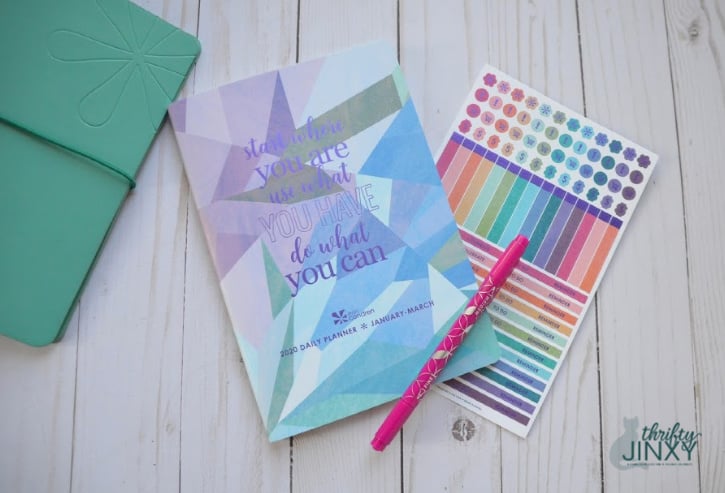 Erin Condren PetitePlanners and Folio:
Visit our recent post to learn all about the Erin Condren PetitePlanners and On the Go Folio Planning System!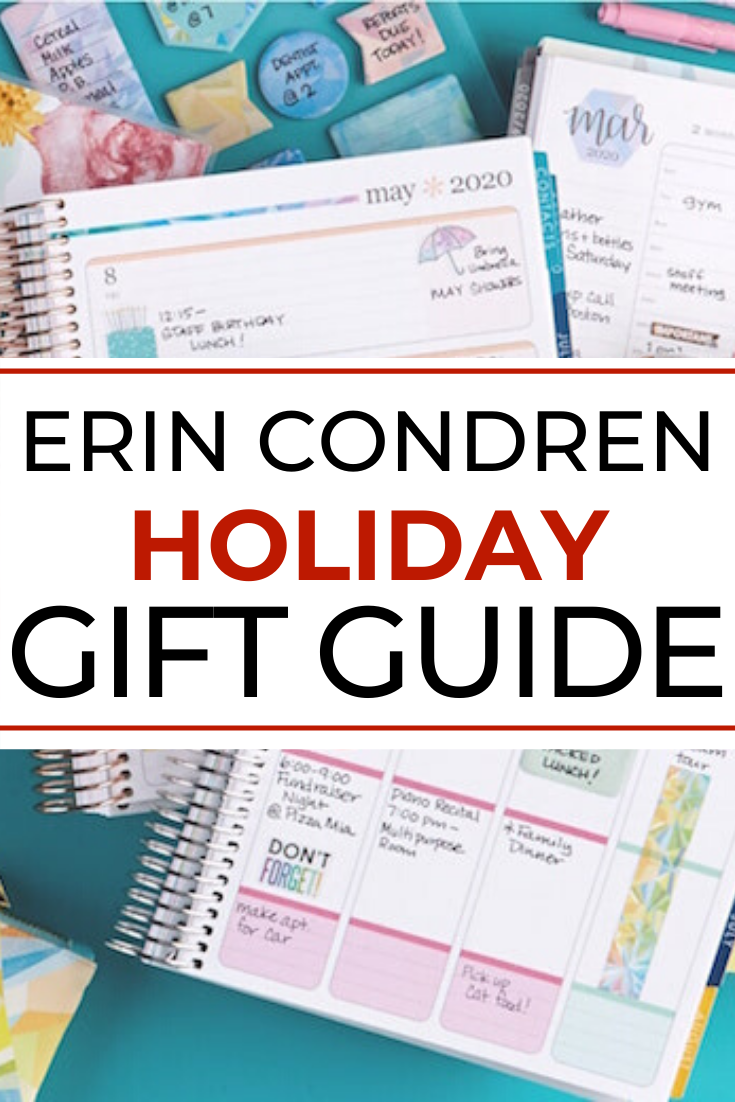 Erin Condren Gift Ideas:
If you're looking for a gift for an Erin Condren fan, we have lots of great Erin Condren Gift Ideas for you! (Or you may just want to get them to give a boost to your own planning!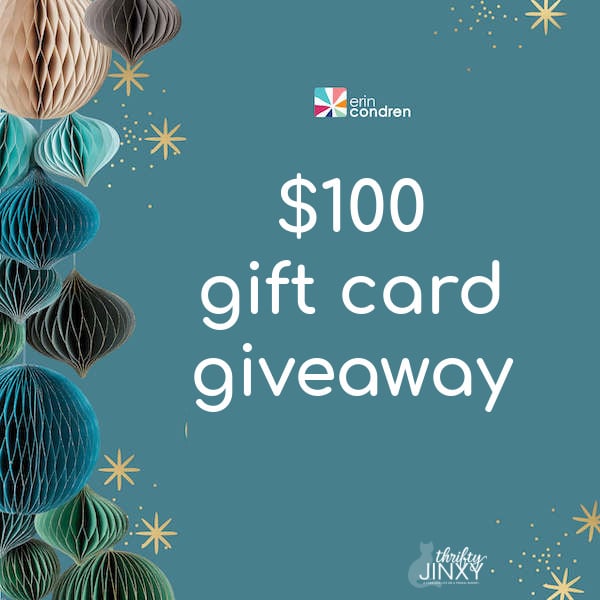 Erin Condren Gift Card Giveaway:
We're giving one lucky Thrifty Jinxy a $100 Erin Condren gift card! Visit our Erin Condren Black Friday and Cyber Monday Deals post for a chance to enter!