With these easy to grow indoor herbs, you can easily and inexpensively take your cooking to a whole other level!


One thing that can always take your cooking to the next level is fresh herbs. Even basic foods turn out WAY more delicious.
One of my favorite examples is the basic frozen pizza. Adding some fresh basil and rosemary turns it into something way more special and sooo good!
The best way to always have fresh herbs on hand without spending a fortune is growing your own herbs. To help you do that, we have 4 easy to grow herbs that are perfect for growing indoors.
These herbs work well in containers and will look beautiful as they spread their tantalizing aromas throughout your kitchen. For tips to get started read all about How to Create a Basic Herb Garden Indoors.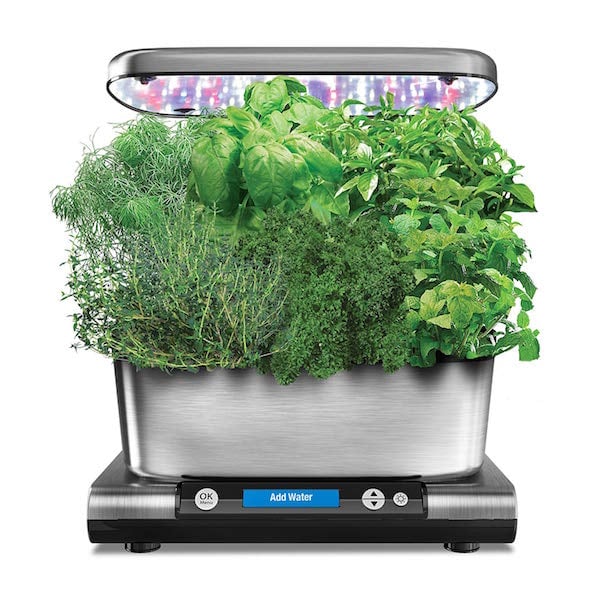 Since I originally wrote this post, I received an AeroGarden, which is making growing herbs basically foolproof! I love that it is so easy and that my herbs grow so quickly. I was able to start using my basil in less than 3 weeks.
I have had a never-ending supply of herbs the last few months and it was so easy to do!
Here are 4 excellent choices for easy to grow indoor herbs that are commonly used in a wide variety of recipes.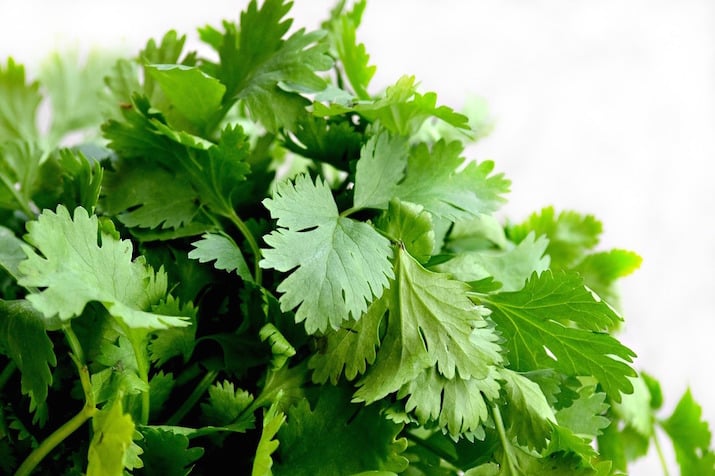 Jump to:
Cilantro
Cilantro, also known as coriander, is a staple in Mexican cooking. Use fresh cilantro in salsas, guacamole, and salads. The flavor of cilantro is unmistakable, so a little goes a long way. Cilantro also works well in marinades for beef, chicken, pork and vegetables.
Cilantro is easy to grow from seed. Cilantro does better when kept in a cooler place rather than in direct sunlight. Cilantro can grow quickly, so keep it pruned. If the plant eventually "bolts" to form lacy flowers, it will set seeds that can be harvested.
You can lightly toasted the seeds and then grind them down to create coriander, which is much more mellow in flavor than the fresh cilantro leaves and is a nice complement in many recipes. Find organic cilantro seeds here.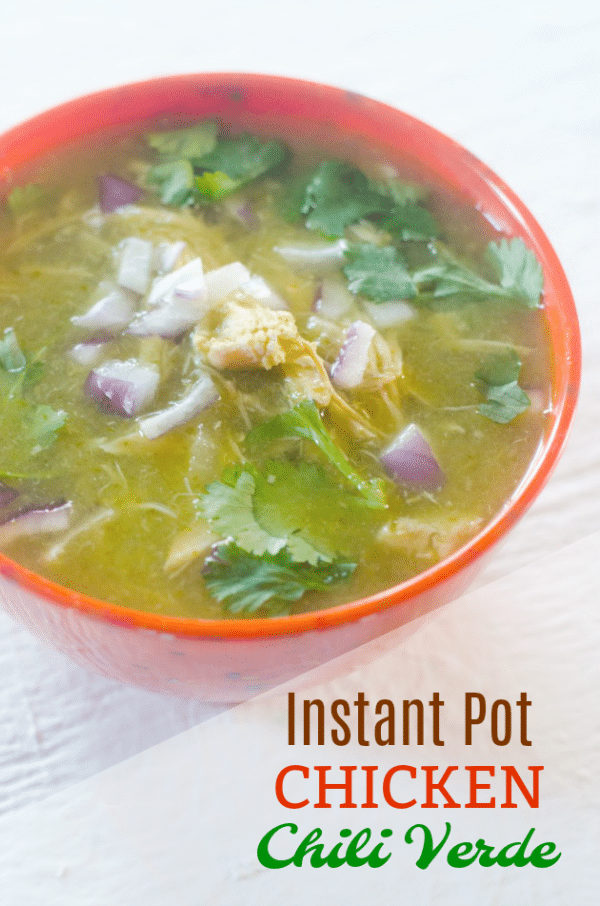 Try it in our Instant Pot White Chicken Chili Recipe – It's delicious! The cilantro adds a nice, fresh flavor.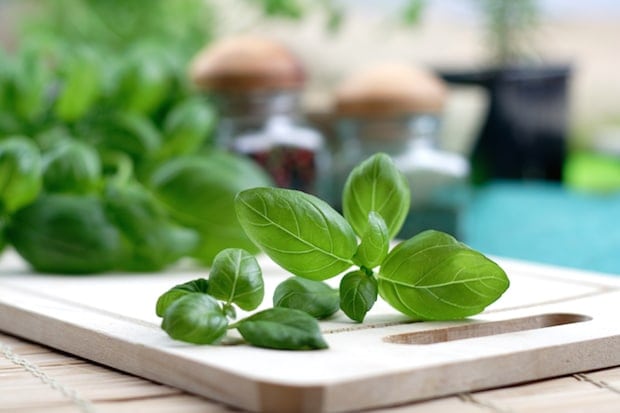 Basil
Probably one of the easiest to grow and most used herbs is basil. You can easily grow basil from seed. If growing indoors, choose a sunny spot, like a windowsill, to place your basil container. You will have access to basil year round and can use it in many recipes. You can purchase organic basil seeds here.
Make an easy Caprese salad with fresh basil leaves, fresh tomatoes and fresh mozzarella. Drizzle the salad with some extra virgin olive oil and a splash of balsamic vinegar and enjoy. It's delicious in this Mozzarella Ball Caprese Salad recipe.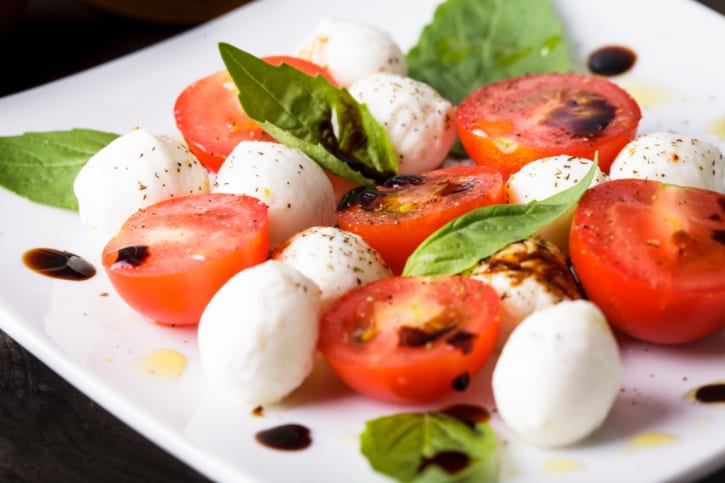 Love pesto? Use your fresh basil to make a delicious pesto for your pasta dishes or use it as a spread for crostini or in place of mayo on a sandwich. Fresh Basil Pesto Recipe by Simply Recipes.
Rosemary
Rosemary can also be started from seeds, but if you would like to use it sooner rather than waiting for the plant to grow, you might consider purchasing small plants from your local garden center to bring home to plant in your indoor container garden. They will need a sunny window and enough water to keep them moist.
Rosemary is known for its delicious flavor and wonderful aroma. This is an extremely versatile herb which works equally well in fresh and dried form. Use it in marinades, on focaccia bread or sprinkled on roasted root veggies and potatoes.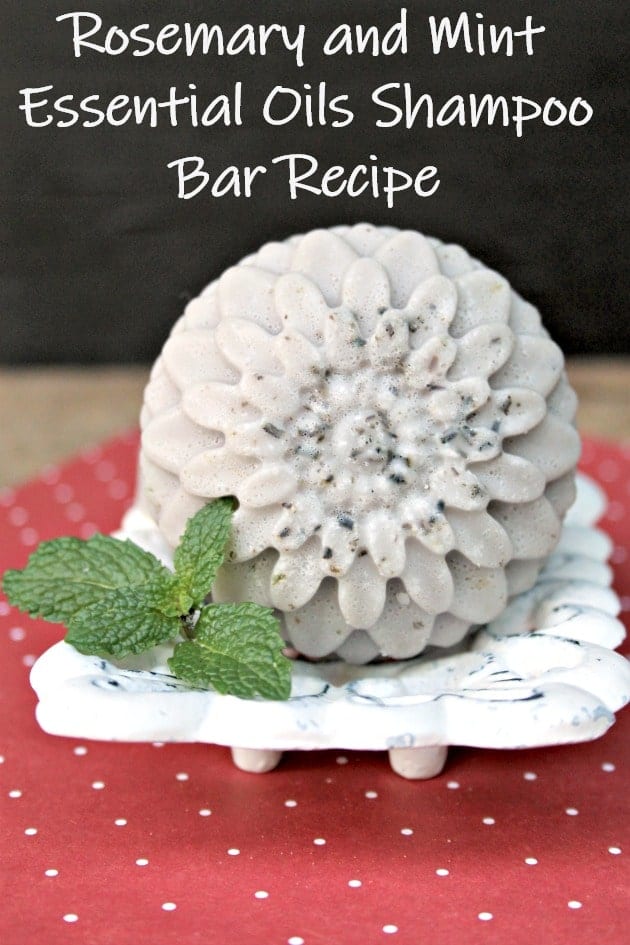 Recipes with Fresh Rosemary:
Rosemary can be used in homemade bath and beauty products like our homemade Rosemary Vanilla Essential Oil Soap. It smells amazing!
For cooking, try these delicious recipes with rosemary: Mediterranean Rosemary Salmon by The Gracious Pantry and Rosemary Roasted Potatoes by Culinary Hill.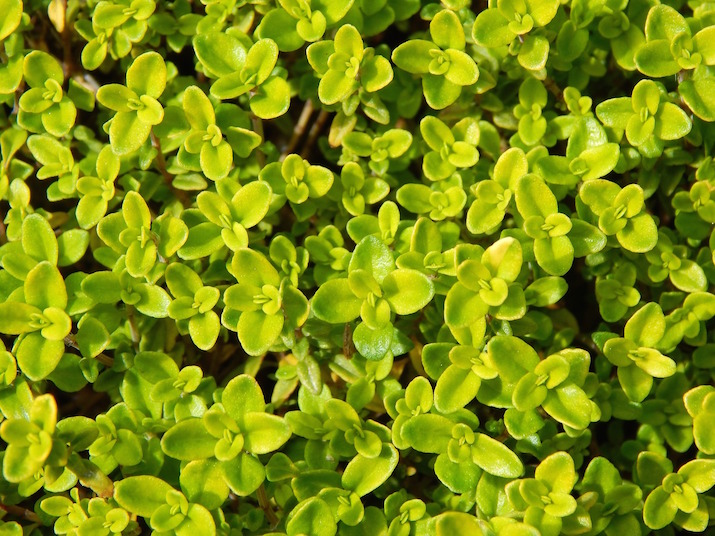 Thyme
Thyme is extremely easy to grow and is a classic herb in many recipes. Its distinctive flavor works well in meat-based dishes and is wonderful in stews and soups. There are different varieties of thyme that you can grow. Try lemon thyme which has a bit of a citrus hint to it.
Cooking with Fresh Thyme:
We LOVE thyme in our Bacon Asparagus Tart recipe! It's perfect for a special weekend brunch.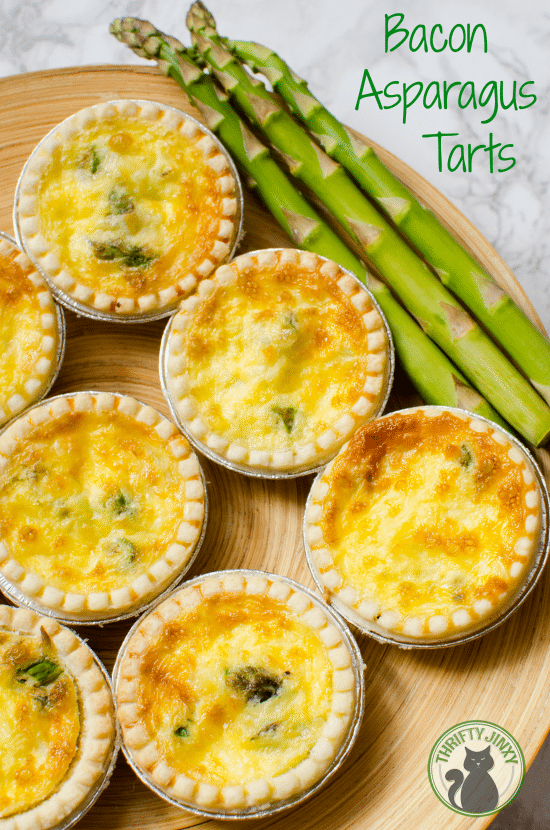 Thyme works well with sweets, too! Try this sweet treat: Lemon Thyme Shortbread Cookies by Love And Lemons
Check out this savory recipe: Rosemary and Thyme Spiced Nuts by A Farm Girl Dabbles or try this comforting pot pie recipe: Thyme And White Bean Pot Pies by Minimalist Baker.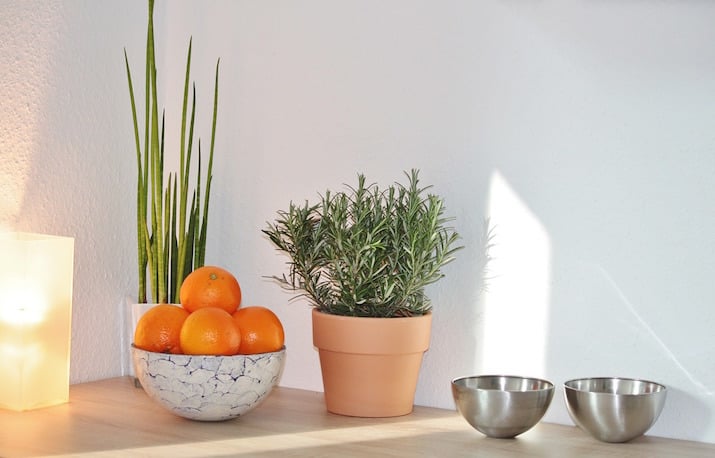 Consider growing these 4 culinary herbs for your indoor potted gardening project. You'll find yourself reaching for these herbs and using them almost daily. They're perfect for sunny kitchen areas and will provide your meals with fresh flavors.