Halloween is almost here, but it's not too late to find the perfect costume! It's also easy to stand out from the crowd by putting together your own DIY costume. The good thing is that it can be easy to do – REALLY easy.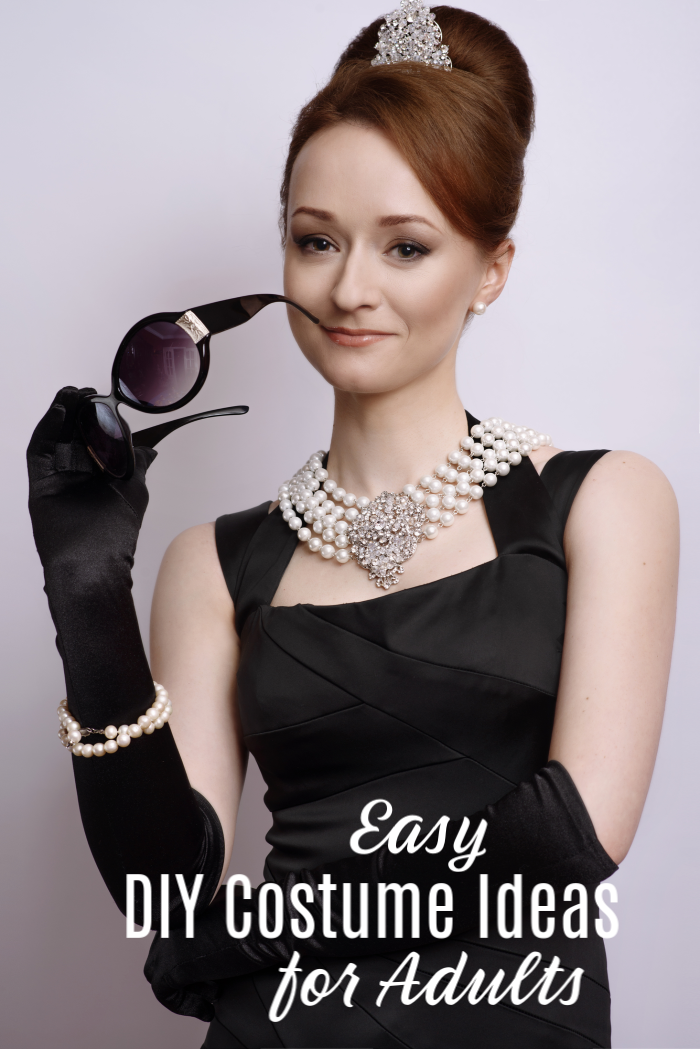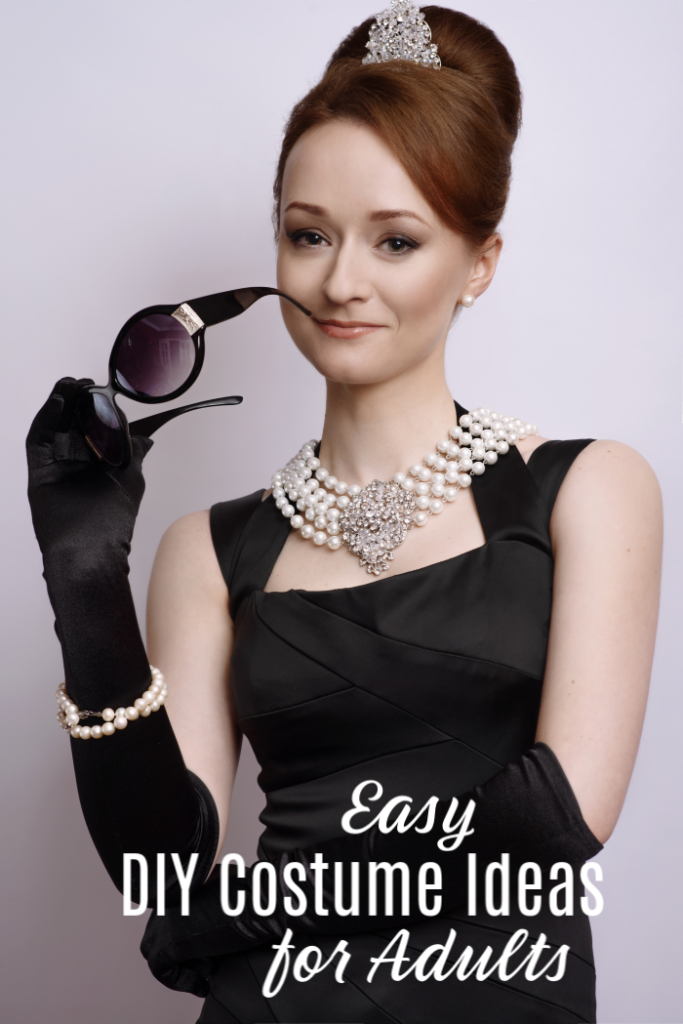 It's true that it's easy to go to the local costume store or party store and buy a "pre-packaged" costume, but it's definitely not your best option.
If your Halloween plans include going to a big party you're likely to see another party guest with the exact same costume and it just won't be very original!
While that is one downside, another major problem with a party store costume is that they are usually limited in sizes and you have to buy everything in one package – which can be an issue if your top is bigger than your bottom or vice versa.
Pre-made costumes are more of a "one size fits all" type of deal.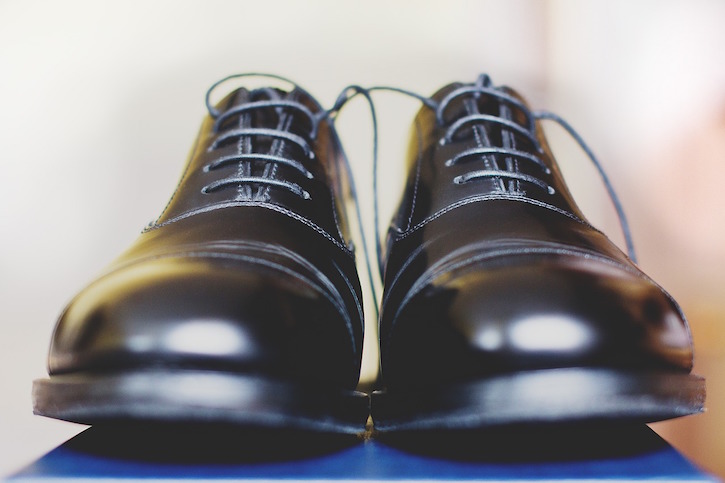 By putting together your own costume, you basically ensure that your costume will be unique AND it will fit you well.
You can also easily tweak parts of the costume to fit your style and be exactly what you want!
Each of these easy DIY adult costume ideas below are made up of individual items for clothing and accessories.
You might have some of the costume components in your own closet already or maybe know a friend who can loan one to you.
If not, there are links to find each item on Amazon or, if you have a bit more time to look, you can check out local stores or thrift shops to find the pieces you need.
EASY Adult DIY Halloween Costumes
If you prefer to buy a ready-made costume, here are some fun ideas: