This DIY Mary Poppins Costume is oh-so-cute and will be the hit of your Halloween party! Practice your British accent and embody the attitude of "practically perfect in every way."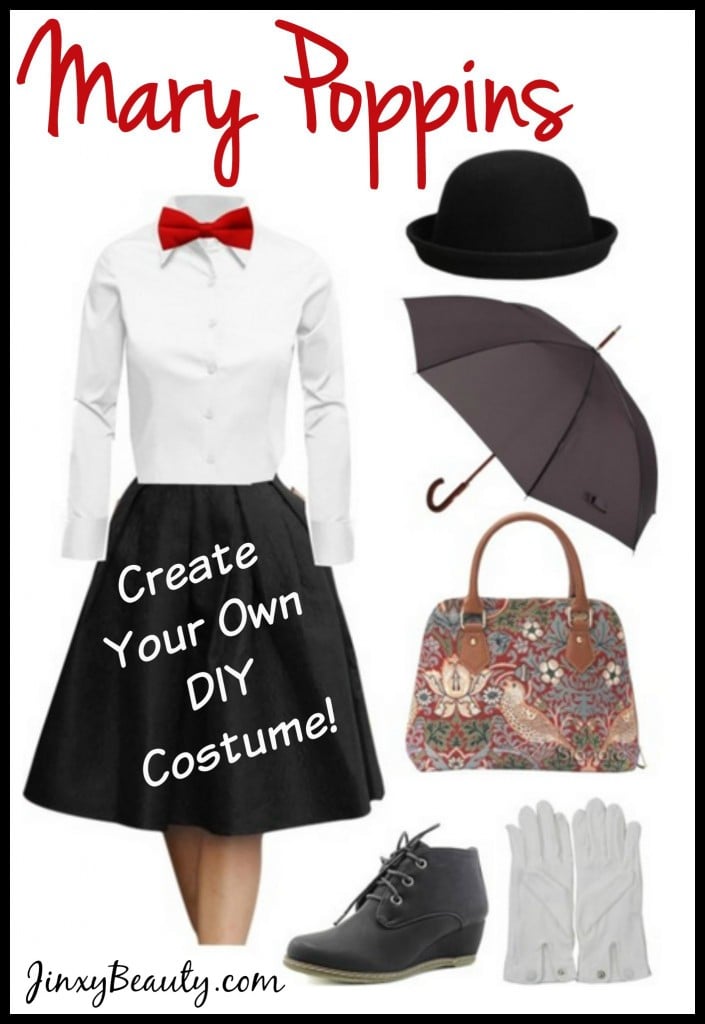 It's easy to go to the local costume store or party store and buy a pre-packaged costume, but it's definitely not the best option. If you're going to a big party you're likely to see someone else with the exact same costume and it just won't be very original!
The other problem with a party store costume is that they are usually limited in sizes and you have to buy everything in one package – which doesn't end up good if your top is bigger than your bottom or vice versa.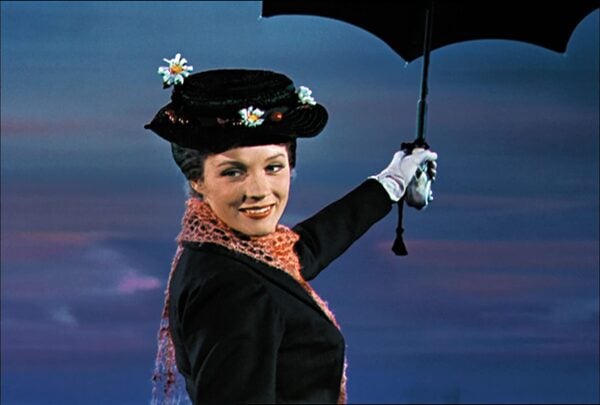 Putting together your own costume pretty much ensures that your costume will be unique AND it will fit you well. You can also easily tweak parts of the costume to be exactly what you want!
We have a super fun idea for putting together a more or less homemade Mary Poppins costume to let you dress as everyone's favorite nanny. You can find all of these items for your DIY Mary Poppins costume on Amazon and put together your whole outfit in one order!
Kangaroo Black Derby Hat
Black Umbrella with Wood Stick Handle
Tapestry Convertible Shoulder Handbag in William Morris Strawberry Thief Red Design
Red Bow Tie
Women's Tailored White Button Down Shirt
Women's Black Pleated A-Line Skirt
Womens Vintage Round Toe Lace-up Booties Black
Deluxe White Women Gloves, 1 Pair
That's it! The whole thing should run you under $100 and you will have lots of pieces that you will be able to repurpose again in everyday outfits. Now all you have to do is brush up on singing Supercalifragilisticexpialidocious!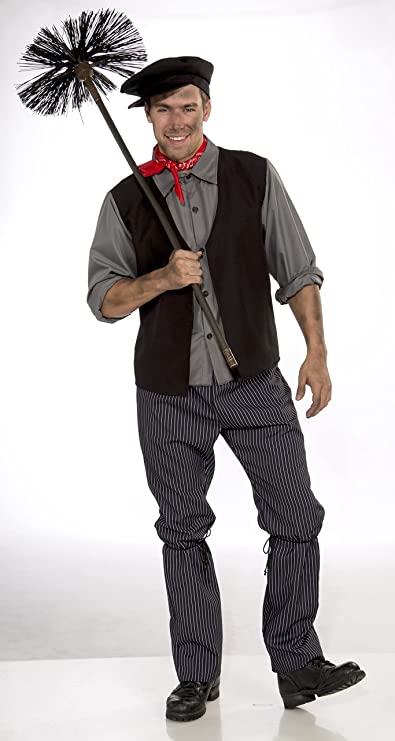 (If your boyfriend or husband wants to accompany you as a chimney sweep, there is a complete chimney sweep costume available if he wants to skip putting together his outfit himself!)