This DIY Dollar Store Easter Wands Craft is fun and easy to make with a few simple supplies from the dollar store. Choose your own shapes and ribbon colors to create a pretty springtime craft project.
Is your family getting excited about Easter? We love this season not only for the holiday itself, but because it is a sure sign of spring.
That makes it an extra-good time to do some pretty spring-like DIY projects like this adorable DIY dollar store Easter craft to make pretty spring wands for Easter!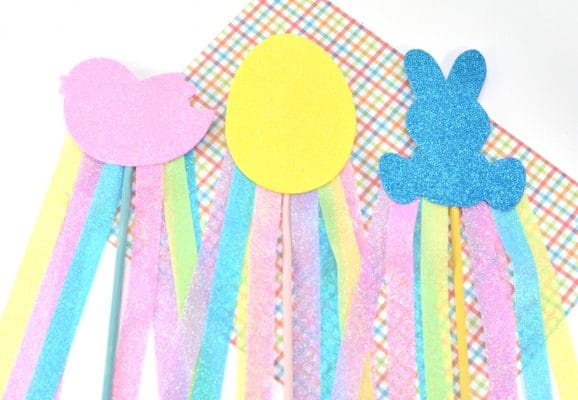 This Dollar Store Easter craft gets its name because all of the supplies can easily be purchased at your local Dollar Store. (We found these at Dollar Tree.) That also means that it is a very inexpensive craft to put together.
It's fun for your family at home, a classroom or as a party activity for springtime parties. If you want to save a trip to the store, you can also order all the supplies from Amazon. Check out our links below: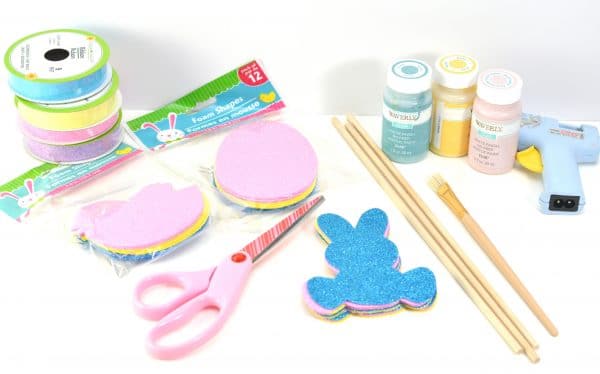 In our example we used a hot glue gun to create, but if you're making these with kids we do NOT recommend hot glue, but instead recommend using glue dots or regular craft glue.
Let's get started making our craft! You'll first need to gather a few simple supplies:
Easter Egg Mix & Match Magnet Foam Kits for Children to Personalize and Display as Spring Decoration (Pack of 10)
Loew-Cornell 1021173 Woodsies Dowels 12
Hipgirl 30 Yards 3/8
Testors 297583 Craft Acrylic Paint Set, Pastel Matte
Dollar Store Easter Wands Craft
Supplies:
Wooden dowels
Glitter ribbon in Easter colors
Scissors
Hot glue gun
Craft paint
Paintbrush
How to Make Easter Wands: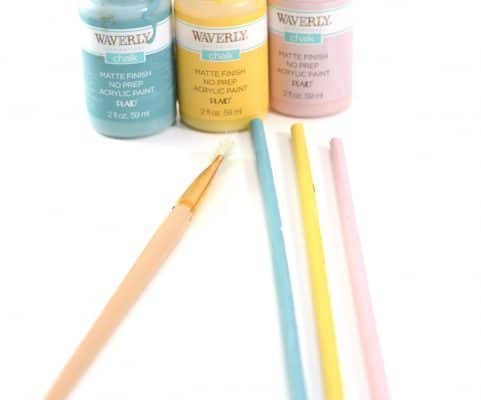 Step 1: Paint your wooden dowels in Easter pastel colors using any craft paint you have on hand. The Dollar Store often carries paint sets or individual containers of craft paint as well.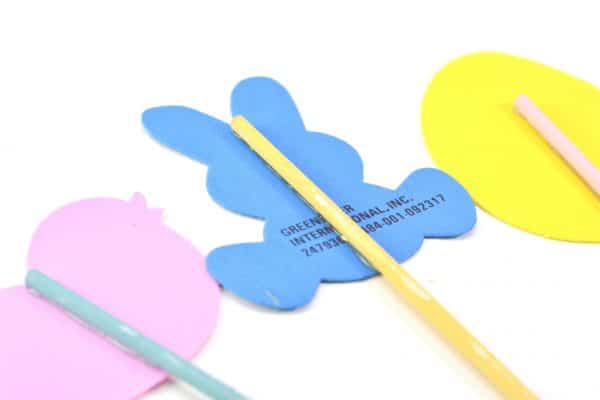 Step 2: Once your wooden dowels are dry, glue each one to the back of a glitter Easter-themed foam craft shape.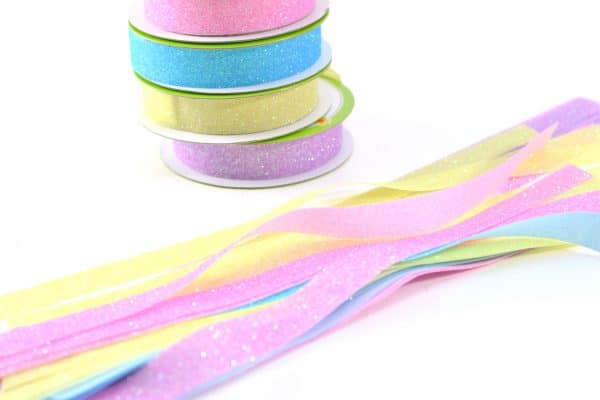 Step 3: Cut some Easter colored glitter ribbons from the Dollar Store to various lengths.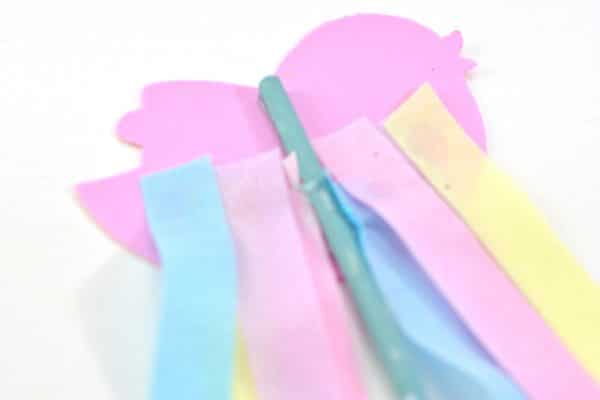 Step 4: Glue the cut strips of ribbon to the back of the craft foam shapes on the wooden dowels.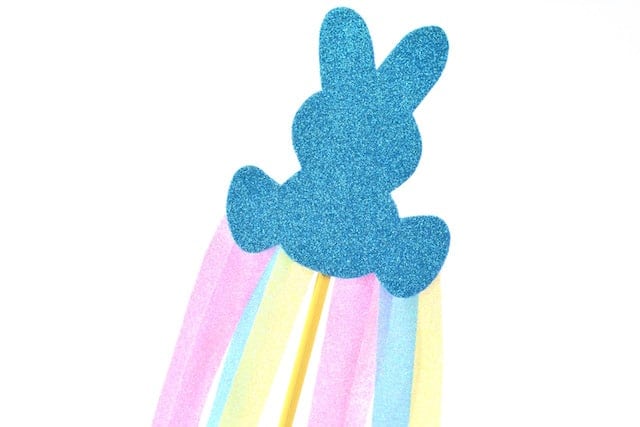 And there you have it! Can't you just see the kiddos waving these around on Easter? I love how festive and fun they are!
For more Easter craft fun, try these adorable Mini Egg Cup Easter Baskets! This craft uses supplies you probably already have around the house, including an egg carton. So cute!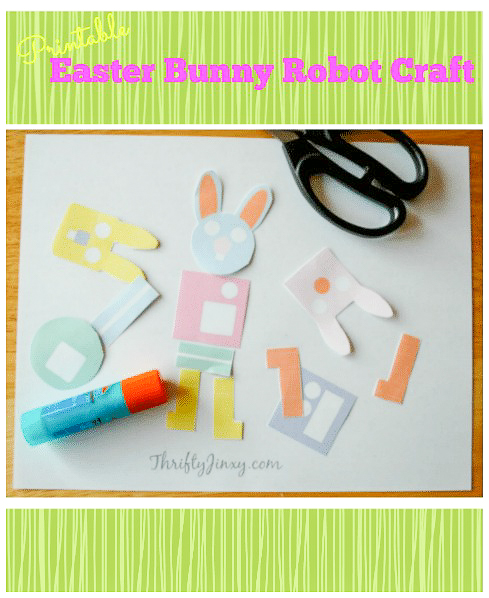 Another fun option is this Printable Easter Bunny Robot! My kids would get a kick out of this one.