Even if you had never heard of Anna Kendrick, after hearing INTO THE WOODS Director Rob Marshall gush about her talent you would want to see her portrayal of Cindrella, as well as any other piece of work she just might happen to be in.
He started our interview last week by saying, "It's easy to talk about Anna because I adore her. That voice is extraordinary and I think everybody in the cast looked up to her because of that. She comes from a very rich background with her Broadway experience as a child. To have that gift is amazing. The thing that surprised me the most about Anna is her range as an actor – the fact that she was able to open up with this piece and show such depth and vulnerability and agility and complexity."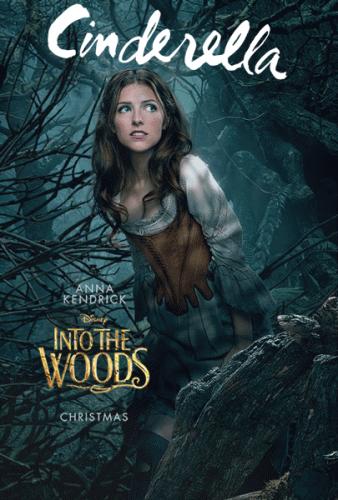 Rob said that Meryl Streep called Anna's role the most complex character in the film because of what she's dealing with. Rob agrees that it took great internal depth and that although Anna is an Oscar nominated actor who has done enormous amount of beautiful work on film and on stage, but her role as Cinderella is an exposing thing as an actor, to be able to let the audience in. She lets us into this person who's indecisive and not sure and wrestling with what she's feeling. "It's a very brave personal, beautiful performance and I'm very proud of it. Very proud of her."
When asked about playing a "different kind of Cindrella" in INTO THE WOODS, Anna said "It's funny because I think a lot of girls dream of playing Cinderella and a certain kind of girl dreams of playing Sondheim's Cinderella." She said she is glad that some people are surprised by her but she is a Cinderella that has existed since about 1987 and so she didn't have a sense of responsibility about it.
"I think that something that we do to ourselves as women, especially modern women, instead of trusting our instincts we have a tendency to feel a responsibility to weigh every option and look at things from every angle and ask our mom and ask our sister and ask our friends and we find ourselves in situations or committing to certain things that our gut is telling us is not going make us happy or is going be harder in the long run."
That made it fun for Anna to play a character who is talking herself into and out of things and by then actually realizing what's important. "She is in a situation where an entire community has to come together and decide what's really important to them then it becomes pretty easy to say goodbye to this guy who's sort of a tool." – – I love how Anna doesn't mince words and lays it all out on the line.
Anna was then asked about WHY she is doing musicals and she answered because they are MAKING musicals. "It's a grand time to be alive and working. I'm so grateful that Rob ushered in an age when people would make a movie musical. I do feel quite greedy at times, but it's only because I am worried that I'll have this handful of opportunities and then since these things are cyclical and people get spooked – what if they stop making movie musicals? It's not the plan to make them exclusively for the rest of my life, but they just mean so much to me and I love being a part of it while as long as anybody will let me."
Said Rob, "It's in your blood. Anna has it in her blood. You either have it or you don't. What does Mama Rose say? You either have it or you ain't." Anna Kendrick definitely has it!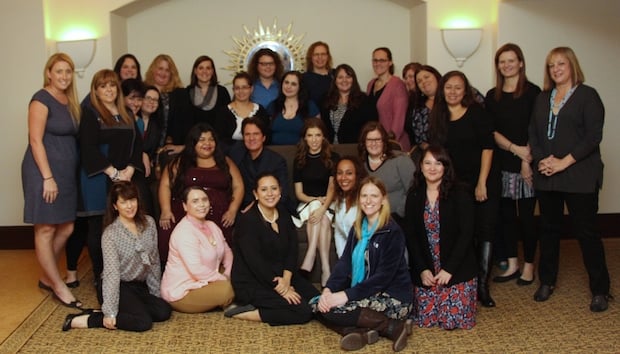 Like INTO THE WOODS on Facebook: https://www.facebook.com/DisneyIntoTheWoods
Follow INTO THE WOODS on Twitter: https://twitter.com/intothewoods
INTO THE WOODS is rated PG and is now playing in theaters everywhere!