Save Time Decorating Cookies and create a professional look with Betty Crocker Cookie Icing!
I was busy baking Christmas cookies with my mom today. I always love Christmas cookies and like to make several kinds, but this year I am so behind with all of my Christmas preparations (I have barely done any shopping!) so it was this one afternoon to bake and that was it.
Betty Crocker White Ready to Use Icing, 7 oz

Frosted sugar cookies are one of my favorite, but they take a lot of time to cut-out and decorate. Today we made a simplified version by making simple round sugar cookies, but then we decorated them with Betty Crocker Cookie Icing. The icing comes in a squeeze pouch with attached nozzle. Just knead the pouch, snip off the nozzle and you're ready to go.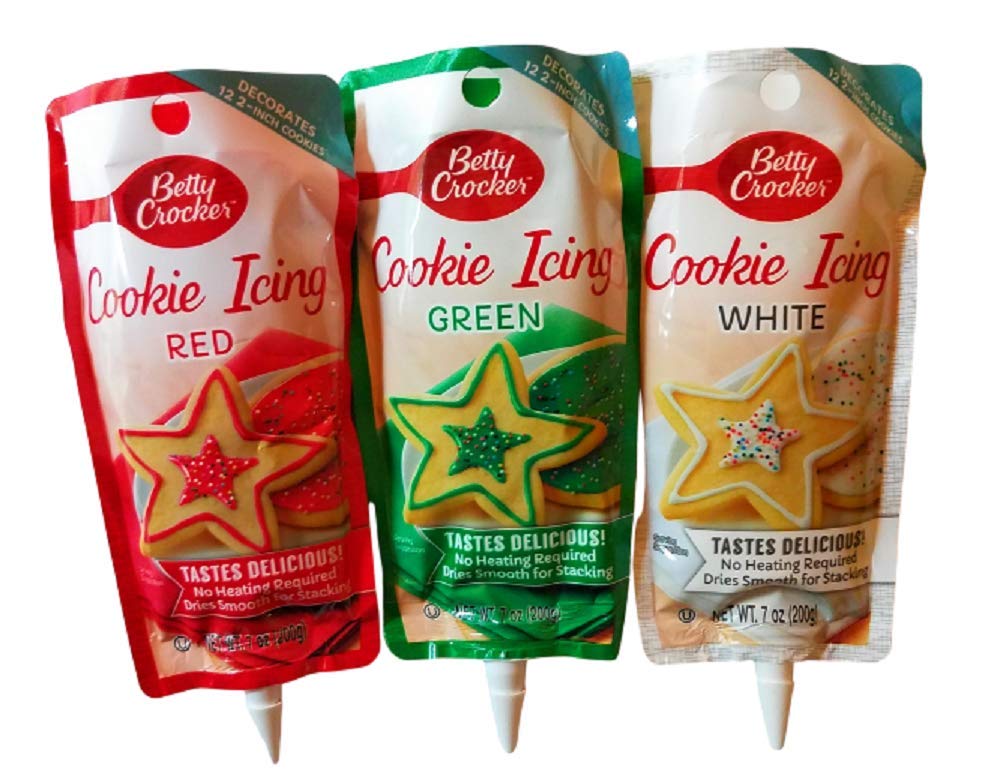 It was fun to make up our own designs and it only took a short amount of time to decorate the whole batch. The icing was super easy to use, but keep in mind that it is NOT easy to make any kind of intricate design.
The icing spreads out after application so it fills in empty areas. And it's fast-drying so you're able to stack the cookies within four hours without damaging your designs.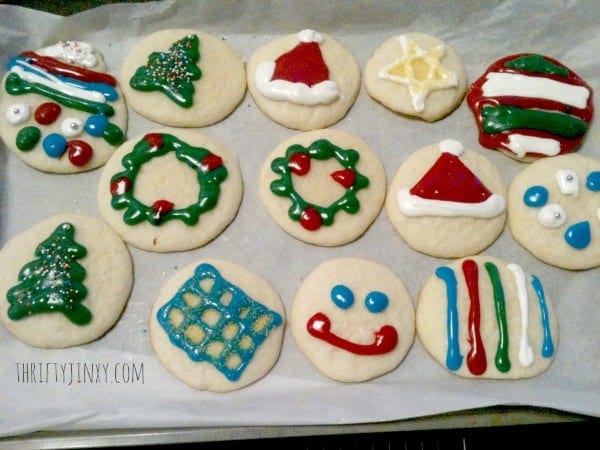 Some of our creations are above. Don't laugh at some of the messier designs – we were in a hurry and I'm happy with the results considering how little time it took!
You can save on Betty Crocker products by signing up for their newsletter! Sign up and receive up to $250 in Betty Crocker Coupons each year!