It's the time of year to use these fun ideas for Shaped Christmas Cookies including cut-out sugar cookies, spritz cookies, pizzelle and more!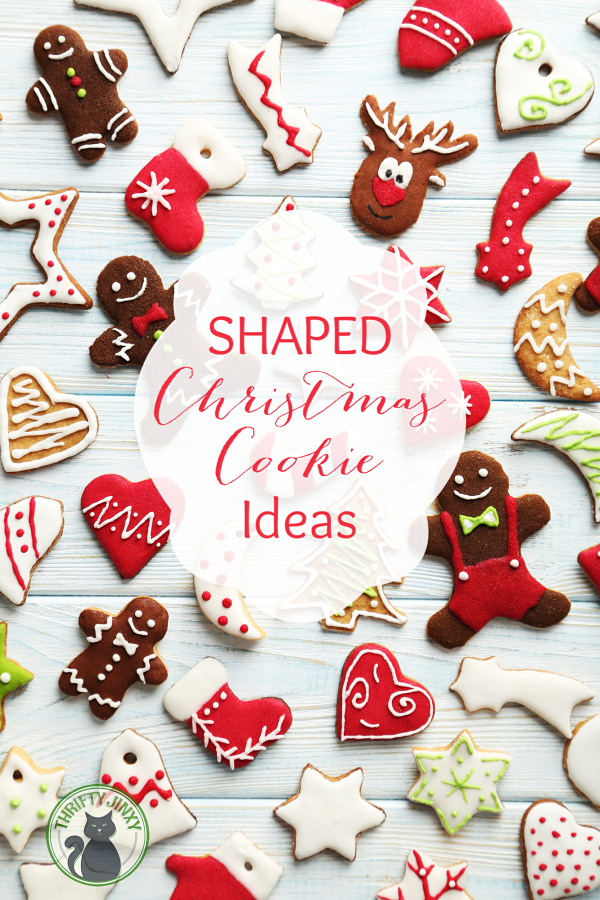 One of my very favorite parts of Christmas is baking! There are countless varieties of Christmas cookies to make, but some of the most fun are the shaped cookies.
They can add lots of variety and interest to your treat plates during the holidays. Not only that, they are fun to make too! Here are some of the best.
Jump to:
Shaped Christmas Cookie Ideas
OXO Good Grips Cookie Press with Stainless Steel Disks and Storage Case
Spritz Cookies
Classic spritz cookies are buttery, crisp and so delicious. They are of German origins (just like my family) so they were a cookie we always had growing up. Using a spritz cookie press you can change disks to make all kids of shapes from stars to Christmas trees and more.
Adding food coloring to the dough adds even more variety. I have always been a fan of making chocolate dough for the camel shapes.
Growing up we always used a manual spritz press that would make your hand sore from turning the knob, but since then they have made the presses much easier to use!
Polished Electric Pizzelle Baker
Pizzelle
Pizzelle are also known as Italian wafer cookies. These are one of my FAVORITES! They are very thin, crunchy cookies made with a pizzelle iron or more commonly today a pizzelle maker. Pizzelle usually have a subtle flavor typically of anise, vanilla or lemon zest.
Shaped Sugar Cookies
One of the most commonly seen shaped Christmas cookies in the US would have to be shaped sugar cookies using cookie cutters – they are a classic. They can be made as "dressed up" as you want using colored icing and other embellishments like sprinkles, colored balls, etc.
18 piece Christmas Cookie Cutters Set
Making cut-out sugar cookies is a super fun holiday project for the whole family. You can have the whole family go through the whole process from baking to decorating, but with little kids it can be easier to bake the cookies ahead of time and then let everyone join in for the decorating. I love to see what designs the kids come up with!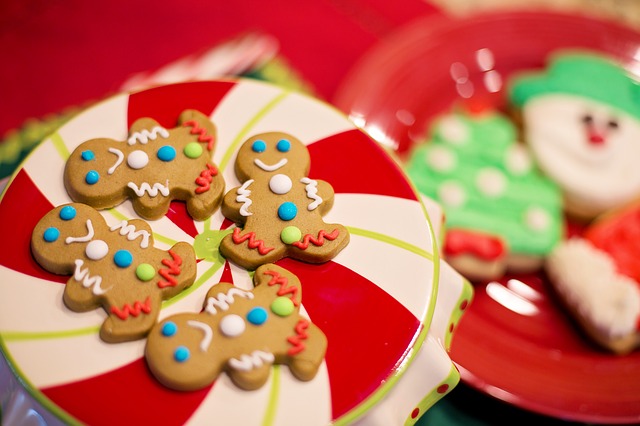 Gingerbread Men (and Women!)
Gingerbread men are similar to shaped sugar cookies in the way they are made with a shaped gingerbread man cutter, but the difference is that they are made of GINGERBREAD! The aroma of that ginger and molasses while you are baking really makes your home smell like Christmas.
Decorating gingerbread men and women can be a very fun holiday activity for kids just like decorating the sugar cookies. Let their imaginations run wild!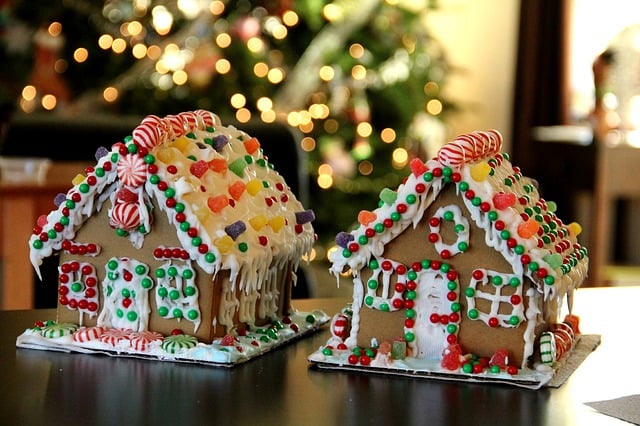 Gingerbread Houses
Taking gingerbread to a whole other level is gingerbread houses. They really let the creativity fly.
For a simple option that is perfect for kids, you can make a gingerbread house with graham crackers!
For a more traditional house, you can bake your own gingerbread walls, but it may be easier to start with a gingerbread house kit. Then use your favorite candies to make a fun holiday house!
Reindeer Cookies
Another fun option is reindeer cookies that incorporate pretzels to serve as antlers! We have two recipes available including the cute Rudolph Peanut Butter Cookies shown below and also Peanut Butter Pretzel Reindeer Cookies that use chocolate covered pretzels.