Making a graham cracker gingerbread house starting with a milk carton is a fun and easy Christmas activity for kids!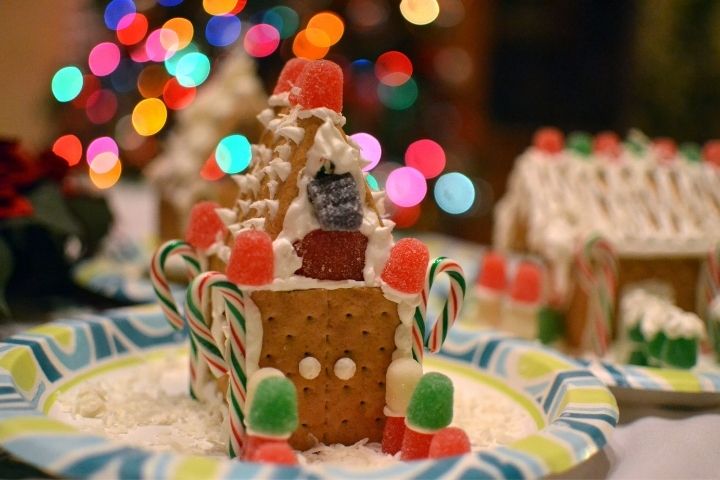 The traditional Christmas activity of making a gingerbread house is a really fun holiday activity and they make cute decorations too. BUT, they can be a lot of work and a big mess.
Sure there are gingerbread house kits for kids available, but even with a kit we have found the little ones lose interest (and we lose patience) before it's complete.
An easy way to let kids make their own gingerbread house without a lot of expense or hassle is to use graham crackers to make a milk carton gingerbread house. Of course you can't eat it, but who really wants to eat something that has been sitting out as a decoration for days?!?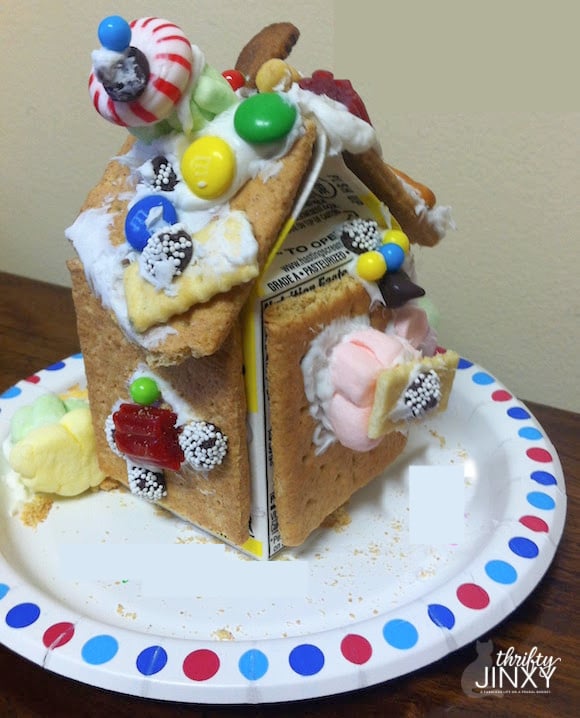 To make the gingerbread house, just use a single-serve milk carton. Use icing (from a can, or whip up a batch of buttercream frosting) as a paste to attach the crackers to the carton.
Then the FUN part is to use any types of little candies, marshmallows or other treats you have handy to decorate, using more icing to make them stick to your graham cracker house.
Making the house on top of a paper plate is an easy way to keep all the candies and goodies from scattering too much while you're decorating and it also makes it easy to transport when you're finished.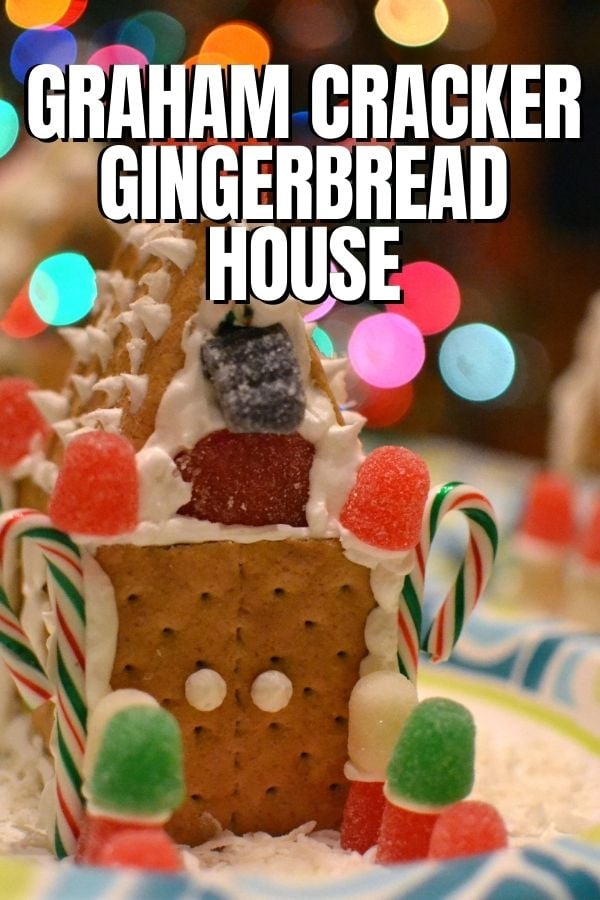 While we view this as more of an "only to look at" project, you can decide to make it as a treat by thoroughly washing and drying the milk carton first.
Since little ones are likely to want to grab and eat a bit of their creation even after it's on the carton, washing it either way is probably the best option!
If you want to make a larger house, you can use a full-size milk carton and cut off the bottom half to make it into an appropriate house shape and then cover with multiple graham crackers and decorate.
Candies You Can Use to Decorate Your Graham Cracker House:
Gum Drops
Mini Candy Canes
M&Ms
Nonpareils
Licorice Bits
Starlight Mints
Marshmallows
Chocolate Chips
Skittles