As we head into the new year, lots of us have the same thing on our minds. "I need to get more fit!!" If you have a goal of living a healthier and more active lifestyle, there are many apps that can help you stay on track and motivate you.
You can track your nutritional intake, steps, miles run, and more…all in the palm of your hand! Here are a few of the best fitness apps to get you started in the new year:
MyFitnessPal
– This app helps you log your nutrition. By tracking your calories, you may find that you actually eat too little, or too much, which can both affect your weight loss goals and fitness performance. You can search foods within the app or simply scan the barcode on a food item.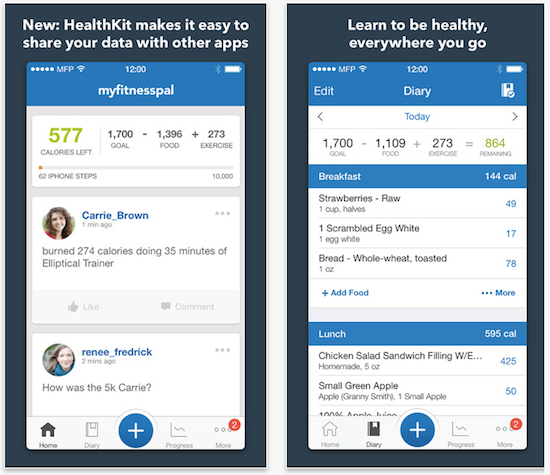 Fitocracy – Are you a competitive person? Then this app might be for you. You rack up points depending on your workout that day, and can also take various workout and nutritional challenges. Stay motivated by competing against others with the same goals.
Pact – Pact's catch phrase is "Earn cash for living healthy, paid by members who don't." This app provides motivation in the form of cash. Go to the gym, make money. Skip a workout, lose money. You have to have the app open to track your workout while you're at the gym. Nothing like monetary loss to give you motivation to hit the gym!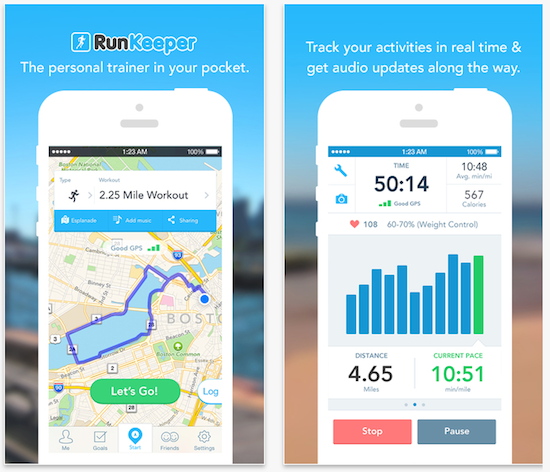 RunKeeper
– If you plan on running in 2015, then RunKeeper is a great app for you. Before spending hundreds on a fancy GPS watch, try this app to track your miles as you run. You can set it up to give you mile splits (or whatever distance you choose), running cues and
much more. You can also use training plans created by RunKeeper if you will be training for a specific race distance. Other similar running apps are
MapMyRun, Strava, Runtastic and the Nike+ app.
CouchTo5K
– Want to run a 5K? This app and training plan will help you
get there. It combines walking and running intervals to help you
complete a 5K race within 9 weeks (depending on what level you start at).
Nike Training Club
– This app gives you workouts you can do at the gym or at home. It
gives you workouts based on your goals, and instructions for performing
exercises. You'll be able to find more than 100 workouts from various trainers and athletes. You can also find workout programs to follow for various weeks. This is perfect if you want to start strength training more often.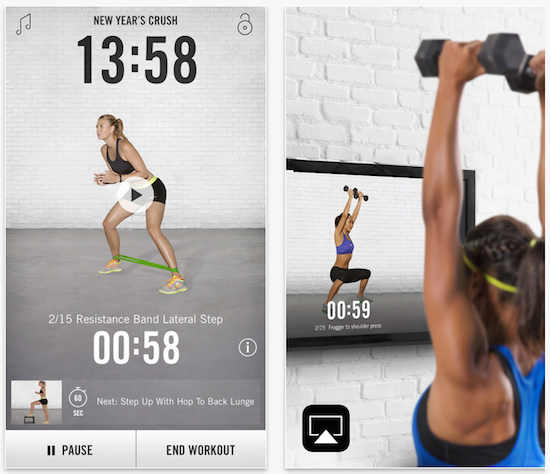 Whether you need motivation to workout, or simply want to start tracking your activities, use technology to your advantage to help motivate you and hold you accountable. These apps are a great starting point.