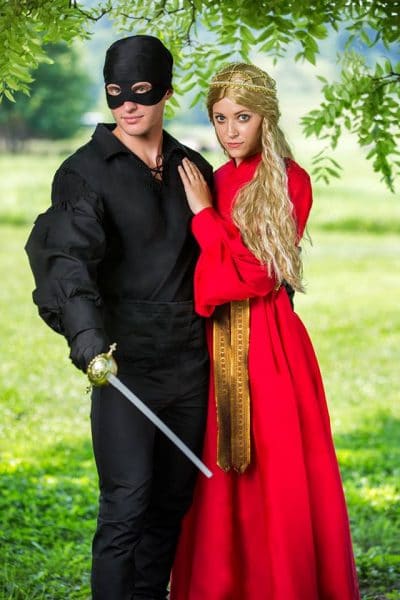 Halloween is coming up soon…are you ready for that costume party on your calendar? Sure, you might not have to dress up in a matching couple's costume, but isn't it just plain FUN to do so?! There are SO many funny, clever, timely, and spooky Halloween couples costumes out there.
HalloweenCostumes.com is a great one-stop shop for all of the Best Couples Costumes! Whether you're looking to be scary or silly with your partner, you're sure to find something of interest. Seriously, there are pages and pages worth of ideas on their website! Here are some of my favorites:
Best Halloween Couples Costumes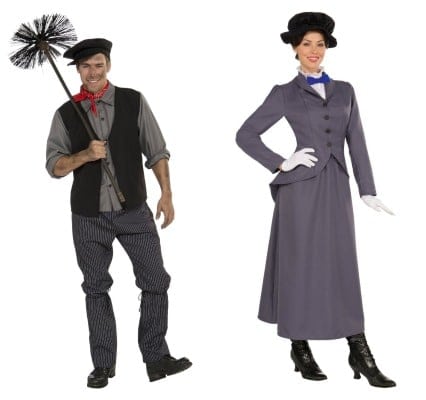 Bert & Mary Poppins
With the new Mary Poppins movie on the horizon, this is a timely Halloween costume! Dress him up as a Chimney Sweep (Bert), and she can be an English Nanny (Mary Poppins). Practically perfect in every way!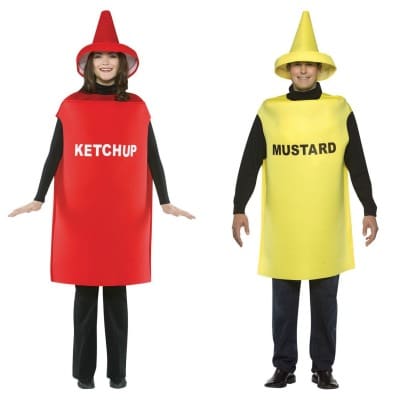 Ketchup & Mustard
A classic – Ketchup and Mustard! These funny couples costumes are super easy to put together. The only thing to fight over is who gets which costume.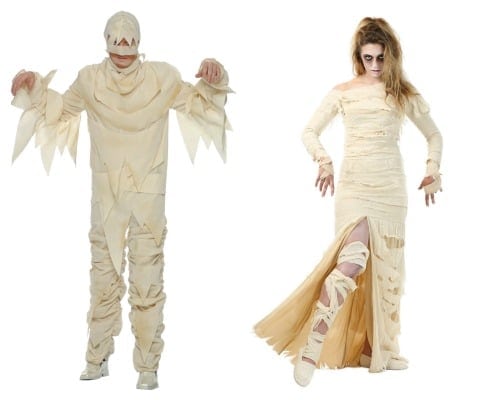 Mummies
Turn up the spooky factor with coordinating mummy costumes! There are many mummy costumes to choose from at HalloweenCostumes.com, but I'm partial to this Adult Mummy Costume and this Women's Full Length Mummy Costume.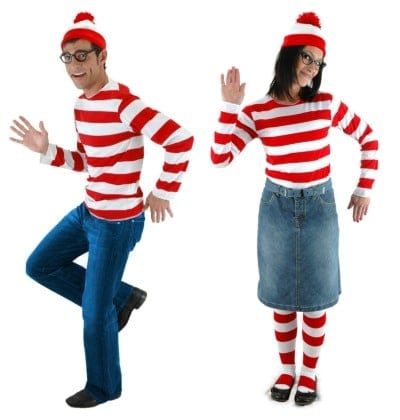 Waldo & Wenda
Where's Waldo…and Wenda? See if you can find each other at the crowd in the party with these cute costumes: Where's Waldo and Adult Wenda Costume.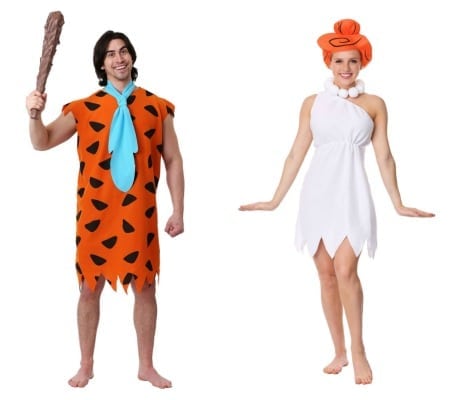 Fred & Wilma Flintstone
A classic for good reason! These Fred Flintstone and Wilma Flintstone costumes coordinate perfectly. This one might be better for those in warmer climates. (Can you tell I like easy costumes?)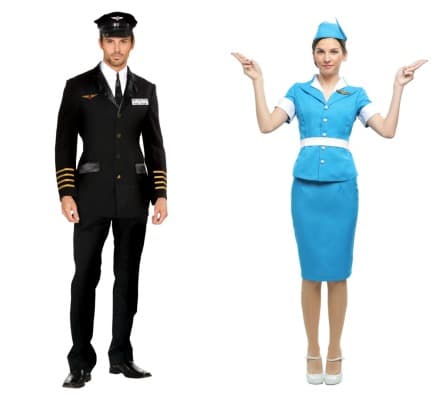 Pilot & Flight Crew
You are now free to move about the cabin with these classic Pilot and Flight Crew costumes. Fun, right?
Find LOTS MORE couples costumes ideas at HalloweenCostumes.com!
To help you save while you shop, HalloweenCostumes.com is offering a special discount JUST for Thrifty Jinxy readers! Shop through this link and you'll automatically save 15% on your order through 10/31.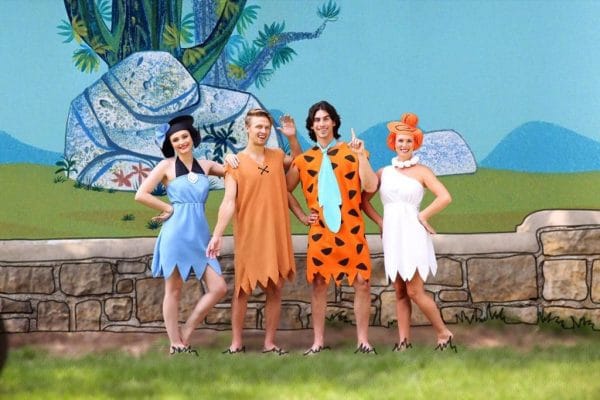 If you're more of a do-it-yourself-er, check out these Easy DIY Halloween Costume Ideas for Adults.