How much laundry detergent do you really need to use? Use this tip to figure it out and stop wasting detergent!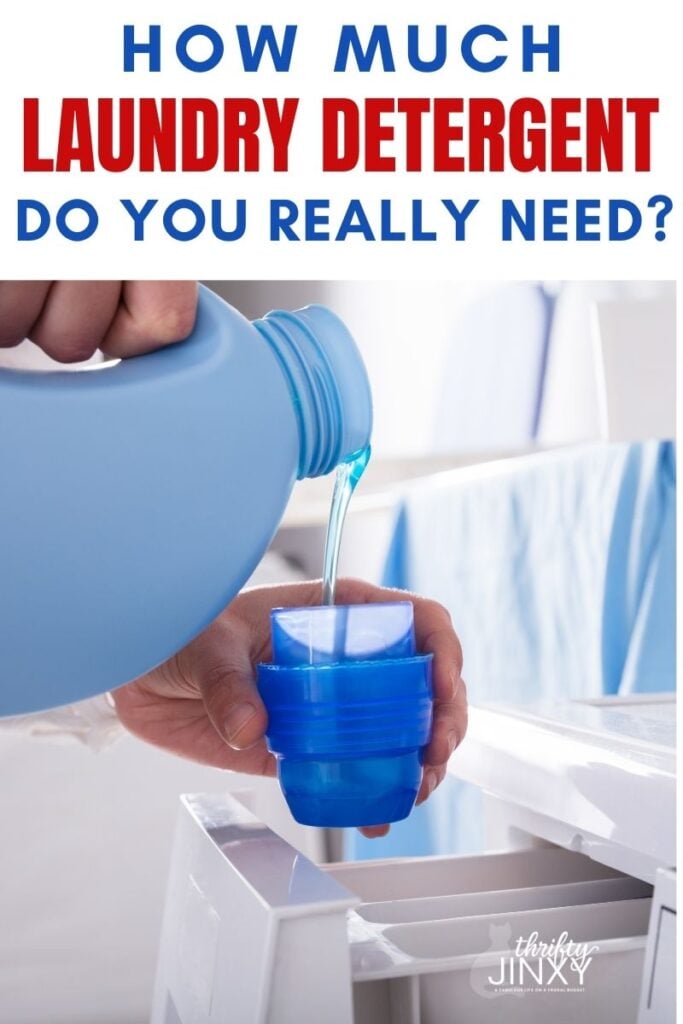 Laundry detergent manufacturers are sneaky. They know that most of us don't really know how much to use. When you go to add detergent to your washer, do you just fill up the cap and throw it in? If you do, you are wasting a LOT of detergent.
If you ever stop to read the back of a detergent bottle, it will tell you that for a regular size load of laundry you should fill the cap to a particular mark.
The problem is THAT MARK IS ALMOST IMPOSSIBLE TO SEE!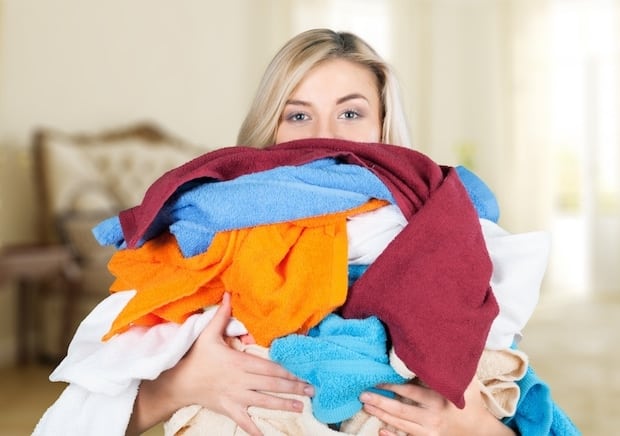 The price of laundry detergent seems to get higher and higher every year, so we definitely don't want to have to use more than is necessary.
The more loads of laundry you do each week, the more you may be wasting. But, if you use the correct amount, you can cut down on that waste a lot!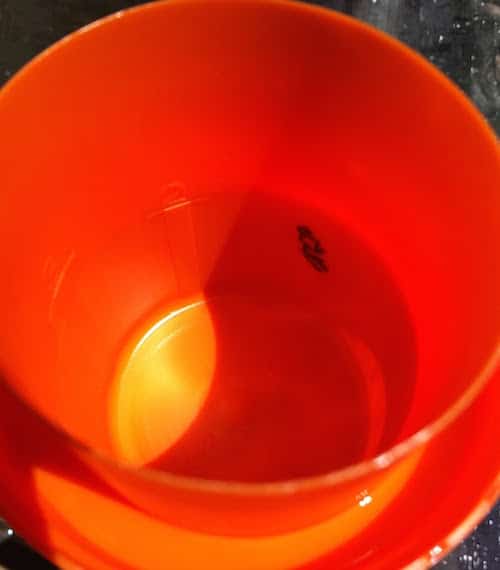 How Much Laundry Detergent Do You Really Need?
Just how much detergent do we need to use? That's what I set out to determine. To prepare for writing this post, I compared three different bottles of laundry detergent.
On two of the detergent bottles I actually had to rub my finger inside of the cap to find the mark because it was almost imperceptible to the naked eye. I could feel it with my finger even though I couldn't really see it. And guess where that mark is….way down near the bottom of the cap!
So, the correct amount of detergent for most brands is actually only about 1/4 cap-full. If you're using a cap full, or even half a cap full, you're using too much!
And more detergent doesn't mean "more clean". It can actually be detrimental because you don't want to get an excess built up in your laundry.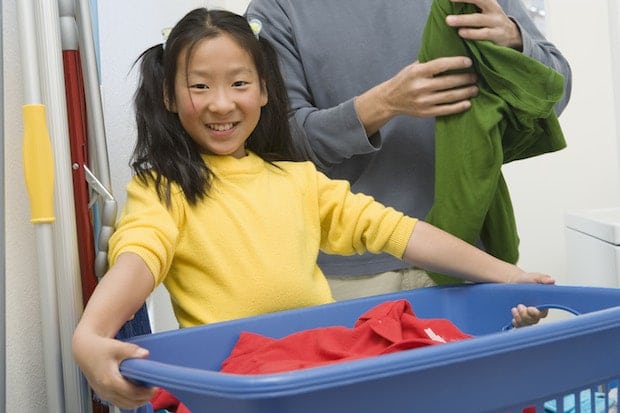 Check it out for yourself. Then, if you want to make it easier to remember in the future and to judge the correct amount, take a black marker and mark the cap at the appropriate level. Mark the cap on both the inside and the outside to make it hard to miss.
And (this will probably be the biggest savings) if your spouse or older kids help with the laundry, be sure to fill them in on this point too – – you KNOW they always fill the cap all the way.