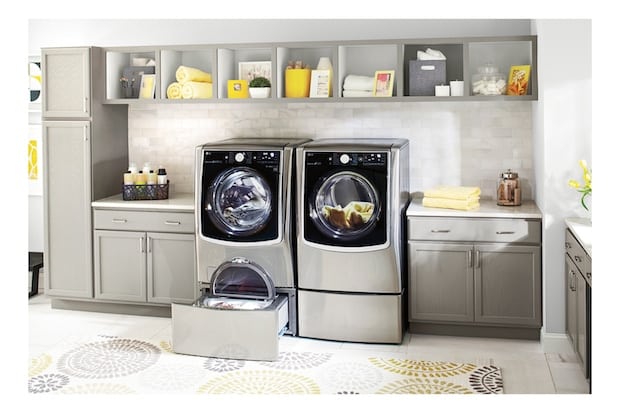 When it comes to doing laundry, you either love it or hate it. Am I right? Regardless of the category you fall under, choosing an LG Front-Load Washer from Best Buy makes your laundry experience a whole lot better!
I particularly like the look of the LG 4.5 cubic foot, 12-cycle front-loading washer. It features a sanitary cycle, which allows you to tackle dirt with a germ-killing steam option. In addition, the FreshCare cycle periodically tumbles your laundry for up to eight hours, when you're not right there to dry it.
5 Reasons to Choose a Front Load Washer
Fantastic Cleaning Performance
What's the use of purchasing a washer that doesn't adequately clean your clothes? LG washers offer fantastic cleaning performance that you can count on. This is especially great news if you have young children who love to get messy!

More Environmentally Friendly
If you're concerned about the environment and helping Mother Nature, you'll be happy to learn that this style of washer generally uses less water and electricity than top-loading models.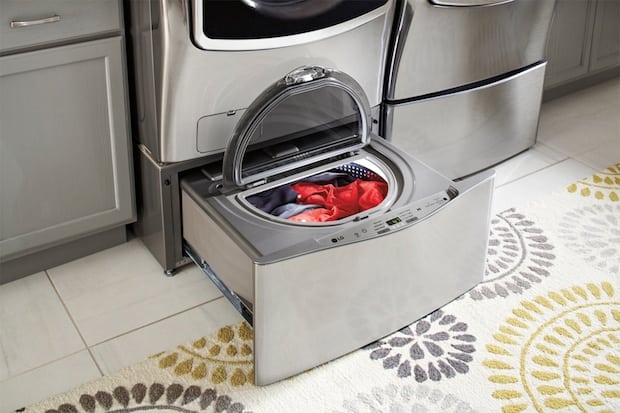 Gentle on Clothing
LG front-loading washers, available at Best Buy, are gentle on your wardrobe. With up to 12- cycles to choose from, there is an appropriate choice for every fabric.
Faster Drying Time
Since these washers spin faster, it means less time in the dryer. When you need clean clothes in a hurry, this is a definite perk!
SideKick Compatible
If you do a ton of laundry, SideKick just might be your new best friend! It allows you to wash two loads at once. How cool is that? Right now, purchasing the LG Front-Load Washer of your choice and SideKick together saves you an additional $150.
Why not head out to Best Buy to check out the great deals on LG Front-Loading Washers? If you prefer, you can shop online. Either way, great deals and great washers are just a Best Buy away!