I have a confession to make – I haven't decorated my Christmas tree yet! I know I'm probably not the only one, but when I drive through our neighborhood it seems like everyone has their tree up and their lights twinkling. We DID buy our tree this morning and now it is standing undecorated in its stand, so that means tonight is decorating night.
We always like to watch Christmas shows or movies while decorating the tree and I'm really excited that tonight we'll get to watch the Season 4 premiere of ABCs "The Great American Baking Show: Holiday Edition"! I do have to say that the one drawback will be that I know I will get totally sucked into the action (I always do) and end up having to do most of the decorating once the show is over….. but it's totally worth it!
Mario and I are both big fans of "The Great American Baking Show: Holiday Edition" and have seen all the previous seasons. The show is based on the hit U.K. series "The Great British Bake Off," which we also love! The show features bakers from across the country battling through six challenges throughout each two-hour themed episode, for a total of 18 challenges that will ultimately determine who is named "America's Best Amateur Baker." The show is hosted by Emma Bunton (who you may know as Baby Spice) and Anthony "Spice" Adams. Best-selling cookbook author and baker Paul Hollywood and James Beard Award-winning pastry chef Sherry Yard are judges.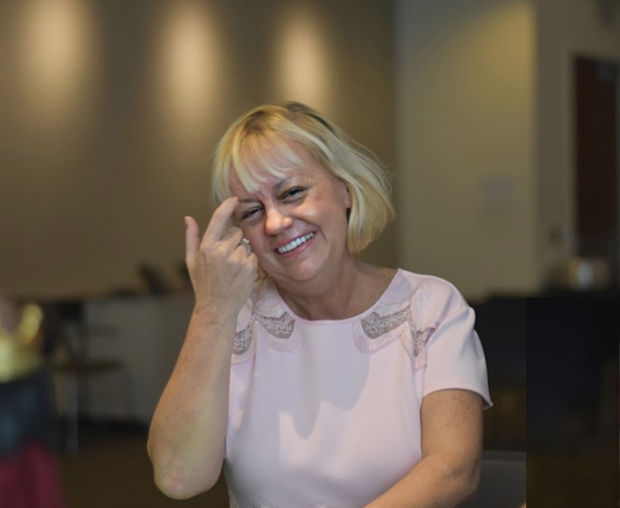 An Interview with Judge Sherry Yard:

Last week, while in Los Angeles for the Mary Poppins Returns premiere, after talking with tWitch Boss and Allison Holker, hosts of Freeform's Disney's Fairy Tale Weddings and Pop-Up Santa, I also had a chance to chat with Sherry Yard, judge on "The Great American Baking Show: Holiday Edition" and three-time James Beard Award-winning pastry chef.
About Being on "The Great American Baking Show: Holiday Edition":
This is Sherry's first year as a judge on the show. As The Great American Baking Show is filmed on location in London, it meant that she had to move to London for a month. She said, "As a baker and someone who wants to promote baking and make everyone bake, it was just hallowed ground for me to go there."
About Co-Judge Paul Hollywood:
Sherry is crazy about her co-judge, Paul Hollywood, saying "he is crackerjack. As handsome as he is (can I say that?) – he is the same way as a baker. He knows his stuff. He cares about all of the people that are there. He gets to be a little dastardly, and I get to be a little on the sweet side and call him out on some things, and he calls me out on things, and it has just been phenomenal."

About Hosts Spice Adams and Emma Bunton:
"Our hosts", said Sherry, "are Spice Adams, NFL football player, and Emma Bunton, a princess-angel, that's all I can say, she sings like an angel. We're like sisters now, because I would ask her to sing, and she could sing anything from a Christmas carol to Happy Birthday, and she's an incredible talent and so much fun."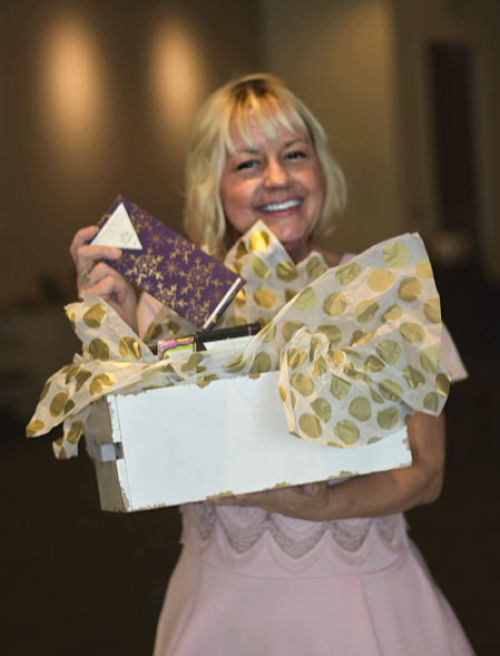 About the "The Great American Baking Show: Holiday Edition" Contestants:
Sherry let us in on a secret saying, "Don't let them fool you — they are home bakers, but they could kick the butt of any professional pastry chef out there. They are serious bakers."
"The Great American Baking Show: Holiday Edition" premieres on Thursday, December 6 at 9|8c with a two-hour episode, and will also be available streaming and on demand after the premiere.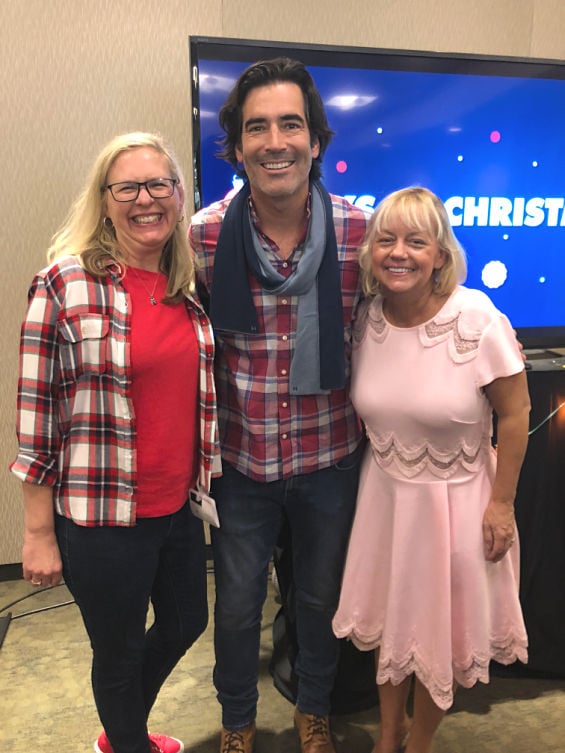 The Great Christmas Light Fight with Carter Oosterhouse

While visiting ABC to celebrate the 25 Days of Christmas, I also got to meet with Carter Oosterhouse, Judge/Host on "The Great Christmas Light Fight". He has always been one of my favorite TV design people since way back as his days as a carpenter on Trading Spaces.
Season 6 of "The Great Christmas Light Fight" is showcasing the wildest and most spectacular Christmas displays in America. In each one-hour episode, four families from all around the country decorate their homes to the extreme in the hopes of winning the coveted Light Fight trophy and a $50,000 prize, with a total of $300,000 given away for the season. This season, as the temperature cools down, the competition heats up when families invite us inside their homes to witness their fantastic Christmas décor for the very first time. In addition to all of the stunning inside/outside displays, the first-ever "Heavyweights" episodes showcase light shows that have grown too large for any home.
The episode coming up on Monday, December 10th, is an all-stars special highlighting the most magnificent and over-the-top displays in America. These are gonna be BIG!
Carter enjoys his role as a host and said, "the fun thing about it is when you notice something that is just completely off the wall and different. That's what I love seeing, personally. I love seeing stuff that is creative, that you have never seen before, whether it's something decorated or designed, like a dinosaur that literally walks around the entire space. We've seen those. As a builder and a designer, I love when create something, and it may be something small in a massive display, but yet it can walk over there and talk to you, and people have done that."
Carter also loves the deeper meaning behind creating these displays. "What I love about it, which is kind of what brings us all together at Christmas, is that it creates those Christmas memories. And so that Christmas memory, that was created in that city for that town and that community is going to be something that those people remember for the rest of their lives."
"The Great Christmas Light Fight" airs Mondays at 8|7c on The ABC Television Network or streaming or on demand.