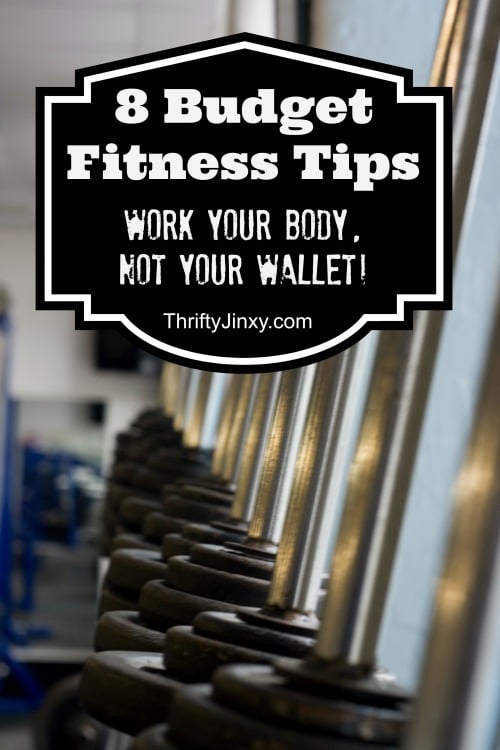 With the start of the new year, many of us are resolving to be more fit with exercise and healthy living. It's easy to end up spending a lot of money on your exercise routine, but you don't have to! There are lots of ways you can get fit without hurting your wallet using these budget fitness tips to get fit on a budget. Here are a few ideas.
How to Get Fit on a Budget
Check Your Insurance Plan: Many insurance plans now offer a discount or credit toward the cost of gym membership. Take advantage of this benefit and you may get a greatly reduced, or in some cases free, membership.
Try a Gym for Free Before Committing: Most gyms have a free trial period ranging from one week to 30 days. During this time you can use the facilities and determine if the gym fits into your lifestyle and if you will take advantage of it enough to make it worth the monthly fee.
Buy Used: If you want to work out at home and are looking for exercise equipment like treadmills, ellipticals, free weights, etc. for your home, buy used. Craigslist and second hand sports shops will have much lower prices than buying new. The items are also often in excellent, almost unused, condition.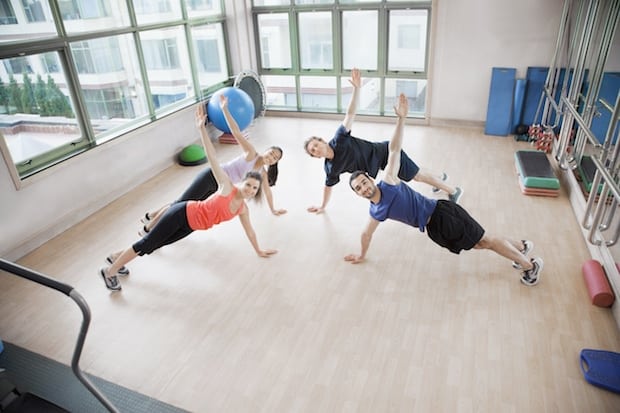 Double Up with a Friend: If you still don't want to pay even used prices for exercise equipment all by yourself, partner with a friend. Each of you can buy one piece of equipment and then you can borrow each others for a variety in your workout. Or keep both pieces at one of your homes so that you can work out together.
Free Fitness Videos: If you like to be led through an exercise routine, but don't want to pay for a group class or buy videos, you can get fitness videos for free. Either rent free DVDs from your local library or go online to YouTube where you'll find free full-length video. Lionsgate BeFit has over 600 free videos available from top trainers like Jillian Michaels.
Community Resources: Many cities have community education programs where you can take group classes for low prices. Many also have "open gym" nights with volleyball or basketball that is open for anyone who wants to join in, again often for just a few dollars. Check with your local school district – they usually can provide information.
Free Kindle Books: Every day there are lots of free Kindle books available through Amazon – often in the health and fitness category. Browse through and see what you can find for free!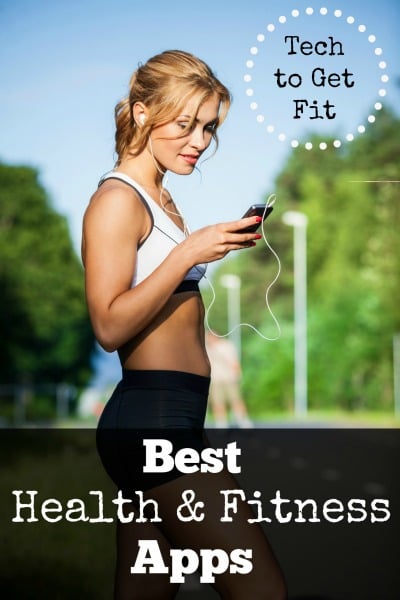 Personal Training: If you need or want the specialized guidance of a personal trainer, think about barter. Most trainers are self-employed and may agree to provide training in exchange for whatever service YOU can provide. Do you do bookkeeping, clean houses, tutor, babysit? Any of these services might be able to be exchanged for their services.
Do Good While You Get Fit: There are many volunteer activities that also require some physical effort. By helping out not only do you help others, but you help yourself by getting a workout. Some ideas are dog walking for an animal shelter, doing yard work and shoveling snow for senior citizens, etc. You can find lots of opportunities through Volunteers of America.
What are YOUR tips for working out on a budget?