It might be super hot outside, but these tips for how to cool off without a swimming pool can make you feel a whole lot better!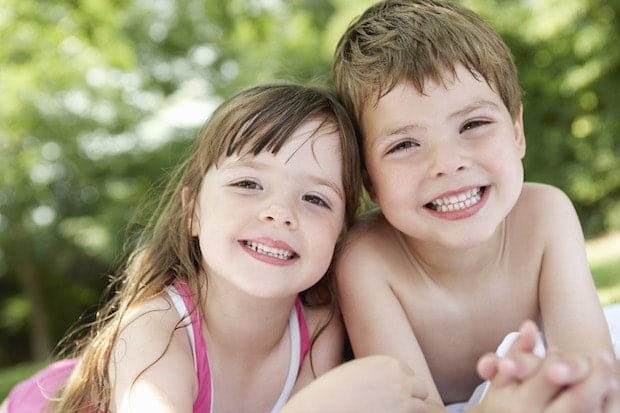 Why does it always seem like these last days of summer are the hottest? We totally love summer and its bright sunshine-filled days, but that heat can get a bit much and turn us into A/C-craving hermits.
While it can be tempting to stay inside in the chilled air, getting outside is what summer is all about and totally worth a bit of sweat.
The best option is when you can find ways to stay cool outside in the summer heat.
While a swimming pool is the easiest way to cool off outdoors, not all of us have easy access to a pool.
But, there are lots of other ways to have fun this summer and stay cool WITHOUT a pool!
5 Fun Ways to Stay Cool without a Pool this Summer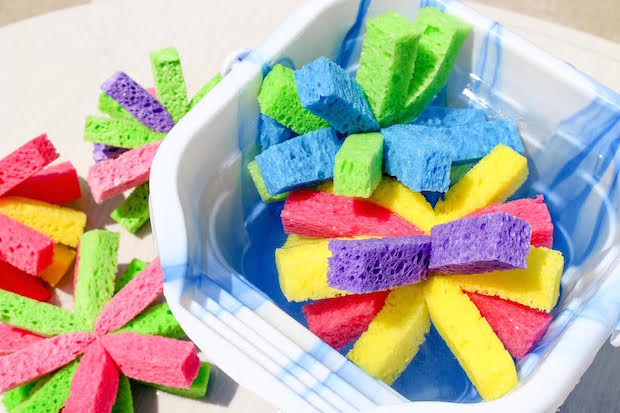 Make "Sponge Bombs"
There's no need to buy water balloons or squirt guns when you can make your own fun DIY sponge bombs!
Use colorful kitchen sponges to make these bombs your kids can soak with water and throw at each other. It's a good way to get wet, stay cool and have fun!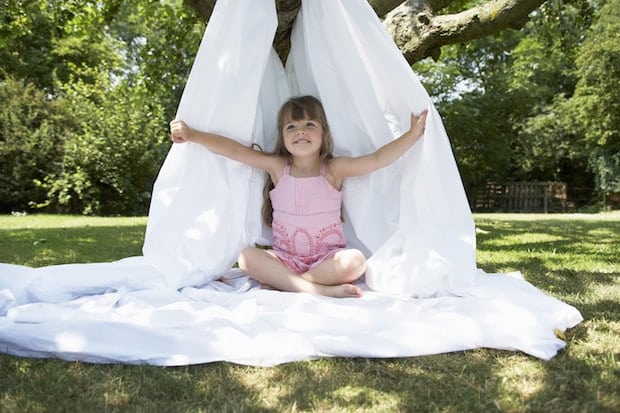 Seek the Shade
This one is a bit of a no-brainer that people have been doing for thousands of years. When it's crazy hot, stay out of the direct sun and in the shade of a tree or building OR make your own shade in a fun way.
You know those blanket forts that are so fun to make indoors? Drag a few lightweight sheets outside and let the kids use them with tree branches or lawn chairs to create their own shady structures. (Just keep the sides open to allow for breezes to blow through.)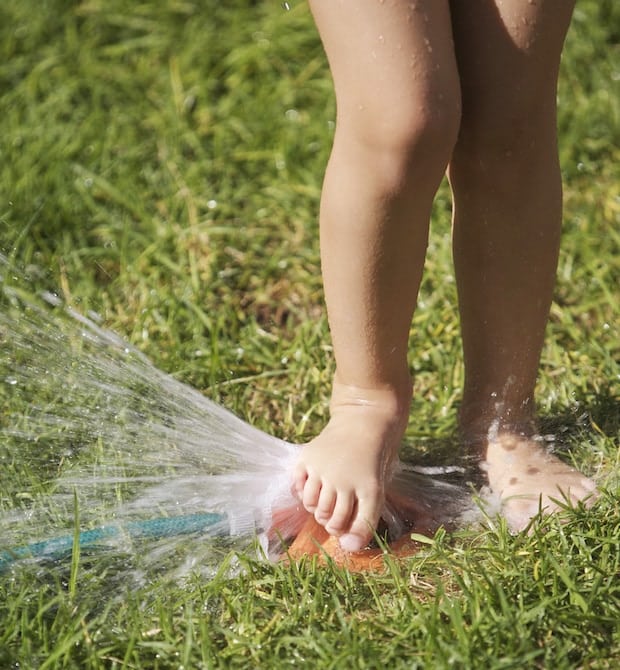 Run through a Sprinkler
While not as old a concept as shade, kids (and adults) have been running through sprinklers for decades and it's a great way to cool off.
If your sprinklers aren't the built in type, move the sprinkler around the yard as you play and you'll do double duty of getting your entire lawn watered at the same time.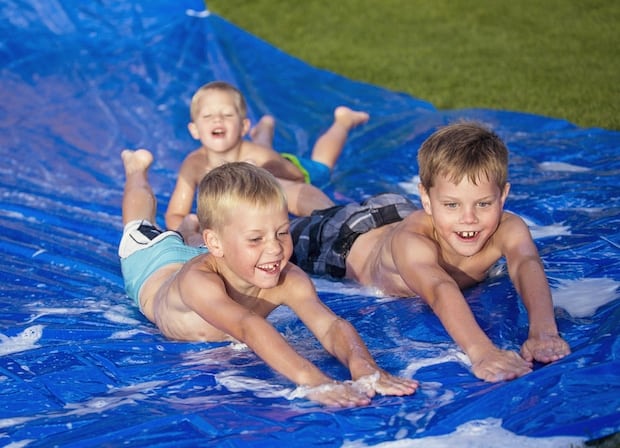 Slip and Slide
If we're going in order of how long a "keep cool" idea has been around, right after the lawn sprinkler is probably the Slip and Slide!
If you don't have one that came in a box from the store, it's easy to make a stand-in by using big sheets of plastic used for protecting floors and furniture while painting.
Use a garden hose to keep it wet and if you need some extra slipperiness, add a TINY bit of dish soap.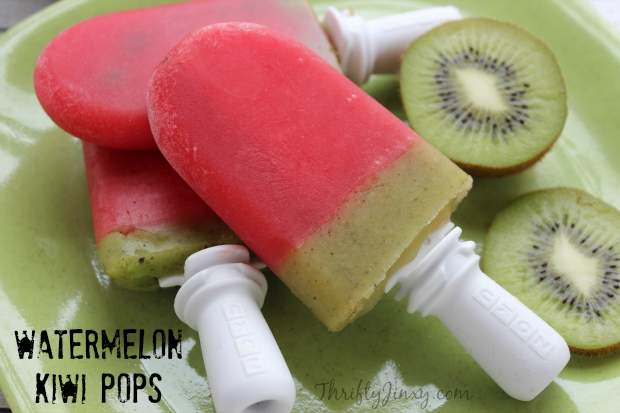 Cool Treats
There's nothing quite like cooling off from the INSIDE with a frozen treat! You can pick up a box of pre-made treats at the store, or make your own.
We LOVE this Watermelon Kiwi Pops Recipe because it's made with 100% fruit and tastes DELICIOUS! It's quick and easy to make – you just need to wait for them to freeze!
How does YOUR family stay cool during the summer?