Double, double toil and trouble
Fire burn, and cauldron bubble
Doesn't that just send shivers down your spine? If you're thinking of these lines in the original context – Shakespeare's Macbeth – then you're probably a little creeped out. (However, if you're thinking of the 1993 made-for-TV Olsen twins movie, then probably not.) ANYway…witches are often thought of around Halloween. In fact, dressing up as a witch is the #1 most popular costume choice for adults!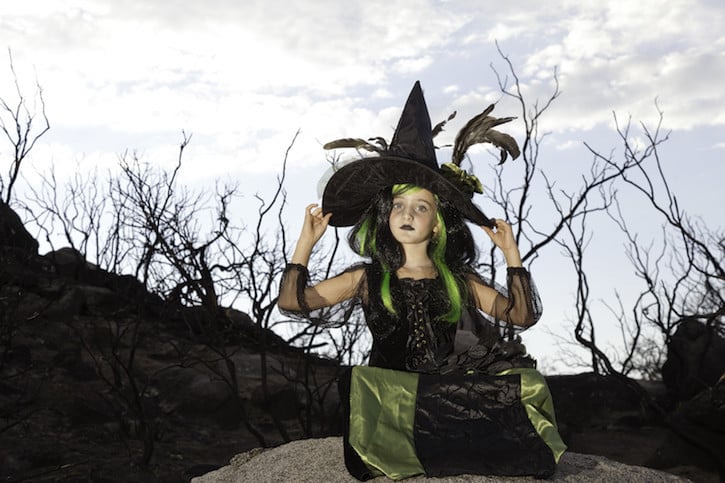 The witch theme doesn't have to be restricted to just being a costume, though. Whether you're prepping for a Halloween party for kids or for adults or you're just looking for some new ideas to use around your own home, one or more of these 19 Witch Recipes & Crafts is sure to fit what you're looking for!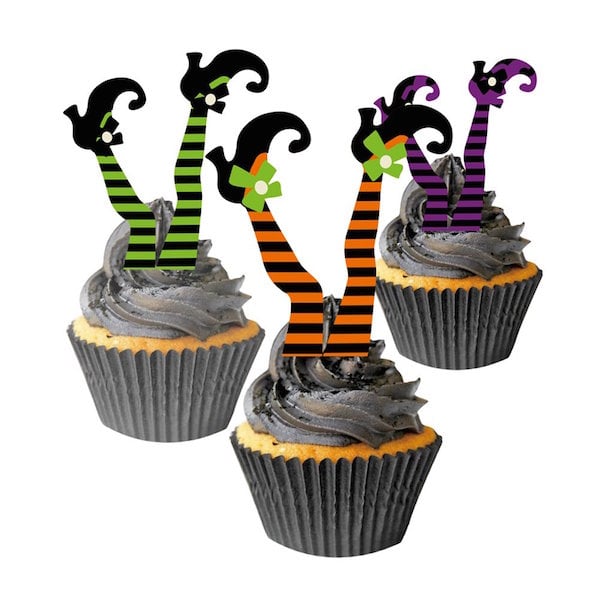 We have everything from a yummy witches brew recipe to witches broom sticks to wicket witch cupcakes. There's a lot to choose from!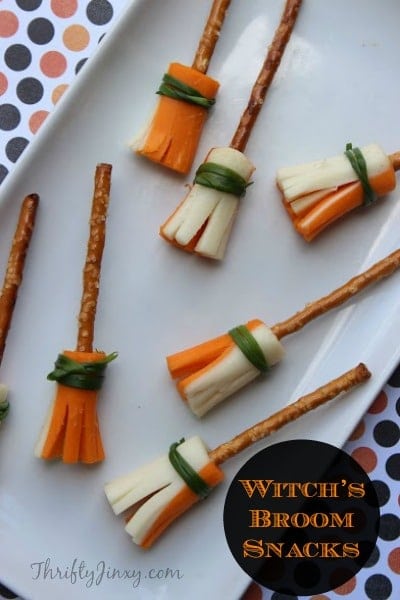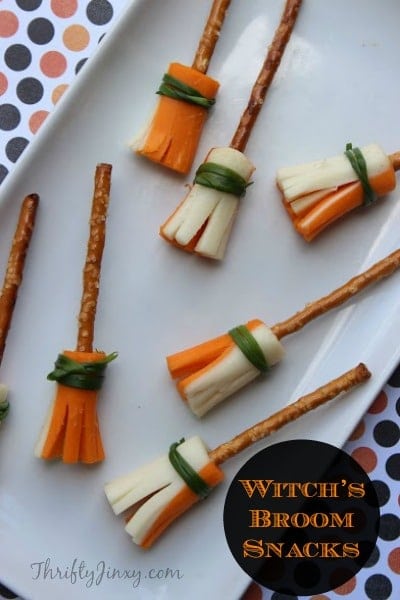 19 Witch Recipes & Crafts
Witch Recipes:
Spooky Jell-O Witch's Cauldron
Deathly Chocolate Graveyard Cakes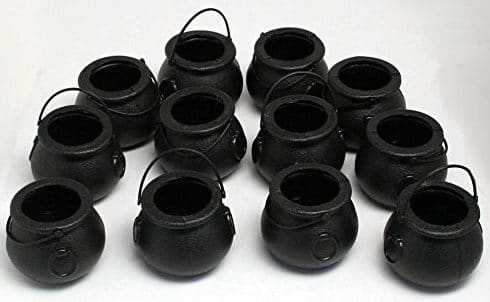 As I was browsing through these recipes and crafts myself, I was intrigued by these cute little cauldrons (used in the Spooky Jell-O Witch's Cauldron recipe). Aren't they adorable? You might be able to find them with the other Halloween supplies at your store, but if not, they're also available on Amazon.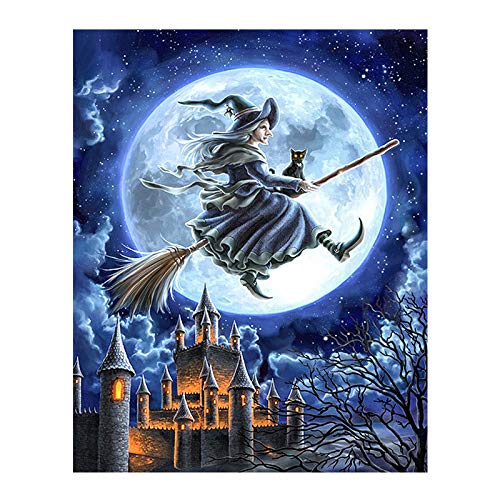 Witch Crafts: