These 31 Pretty and Delicious Valentine Cupcake Recipes feature strawberry, cherry, red velvet, chocolate and more – each perfect for Valentine's Day.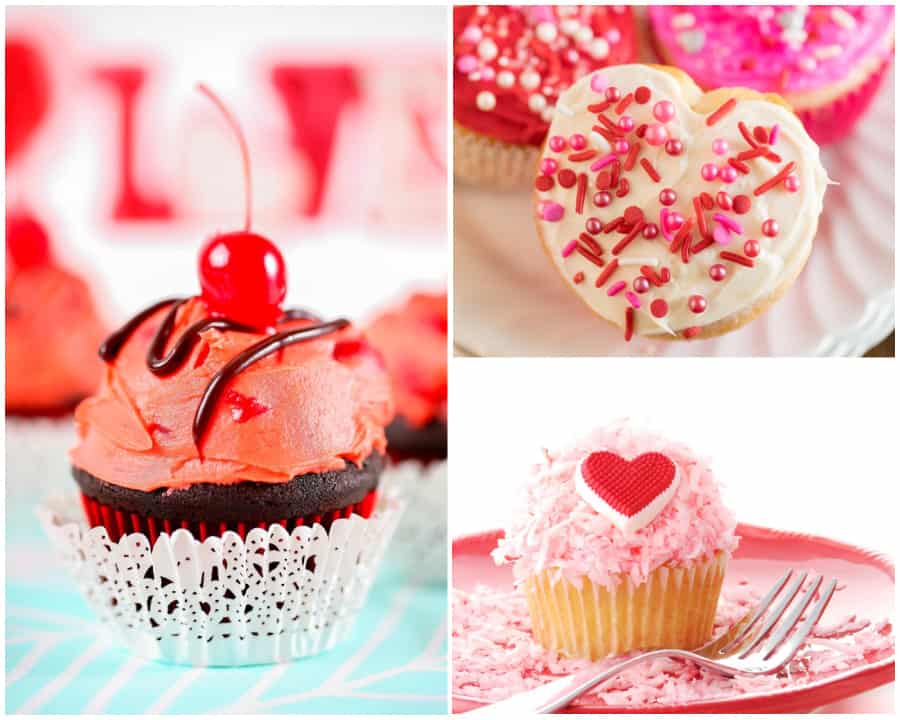 What is your favorite part of Valentine's Day? While the hearts, flowers, candy – oh and of course love – is all great, I want the baked goods!!
There isn't much that I like better than a pretty and delicious Valentine cupcake!
Give me a yummy cupcake topped with a delicious frosting and I'm a happy girl. I can hardly even type that sentence without my mouth watering a bit.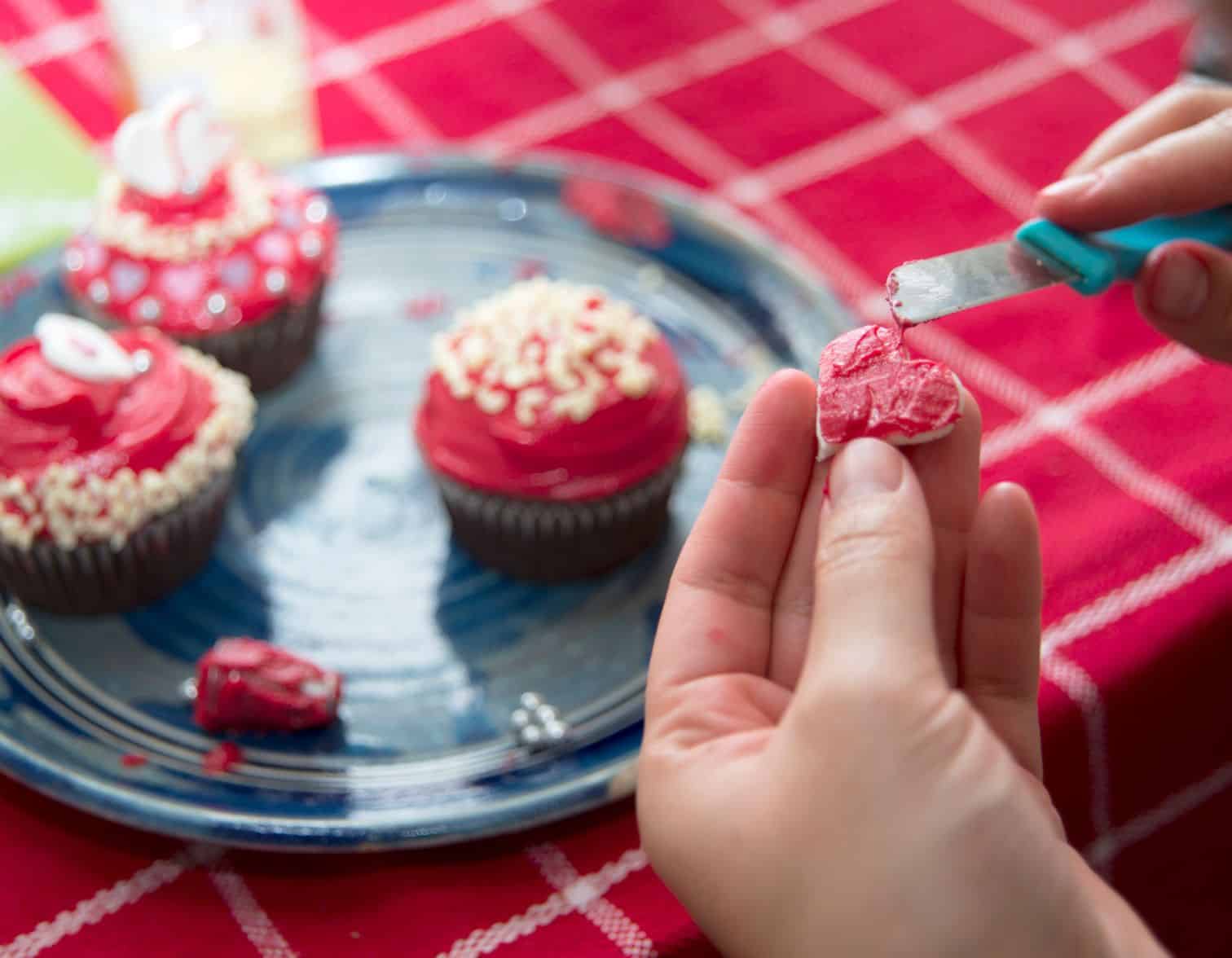 To help you get ready for Valentine's Day and bake some goodies for your loved ones, a classroom, or a Valentine's Day party we have rounded up these 31 Pretty and Delicious Valentine Cupcake Recipes.
Since red and pink reign supreme on Valentine's Day, several of the recipes utilize red fruits like strawberries and cherries and we also have the reddish color of red velvet.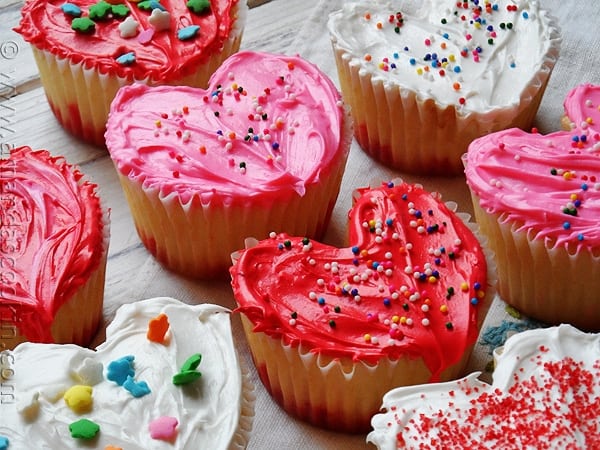 And of course chocolate is a perennial favorite for Valentine's Day, so we had to add a couple of chocolatey recipes to the list.
If you're following a special diet, we even have a gluten-free vegan cupcake on the list, as well as a low-carb keto option. While those two recipes do look DELICIOUS, I think I'll take my cupcake full of gluten and carbs. It IS a holiday after all!
To make the most of these delicious recipes, you'll want to decorate and display your cupcakes in the cutest way possible, right? To help, we found lots of options for Valentine's Day cupcake papers, toppers, sprinkles and display stands. Check them all out:
Valentine's Day Cupcake Boxes

Wilton Micro Hearts Sprinkle Mix Bottle

Plastic Conversation Heart Cupcake Rings Toppers

Meri Meri Assorted Pink Cupcake Cases

Edible Valentine Sprinkles

Valentine Heart Whimsy Picks Caketoppers

Sweet Creations Valentine's Day Cupcake Papers

Heart Shaped Mini Cake Pans

Multi Colored Glittery Heart Cupcake Toppers

Valentine Red, White & Pink Heart Shapes Edible Sprinkles

Valentine Cupcake Kit

Wilton Valentine Combo Pack

Wilton Heartfelt Valentine Mini Baking Cups

Scroll Heart Valentine's Day Cupcake Picks

Cupcake Holder Stand

31 Pretty and Delicious Valentine Cupcake Recipes
These 31 Pretty and Delicious Valentine Cupcake Recipes feature strawberry, cherry, red velvet, chocolate and more - each perfect for Valentine's Day.

PIN IT ON PINTEREST: