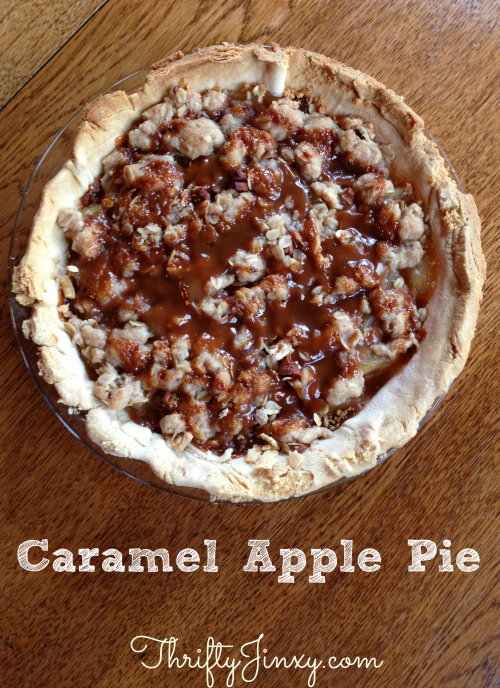 My Mom made this yummy Caramel Apple Pie Recipe for our last family get-together and everyone was so impressed!  Little did we know that she took lots of short-cuts and it is really a very EASY recipe using pre-made pie crusts, pie filling and caramel sauce.  If you would like to make your own caramel sauce, you can do so with this homemade caramel sauce recipe I like to use on brownies.
Caramel Apple Pie Recipe
Refrigerated pie crust
Can apple pie filling
1/2 cup quick cook oats
1/2 cup flour
1/2 cup brown sugar
1/4 cup butter, softened
3/4 cup caramel sauce
Preheat oven to 350 degrees. Prepare pie pan with pie crust. Fill with can of apple pie filling. In a small bowl, mix together flour, sugar, oats and butter until large crumbs form. Sprinkle over pie filling. Bake 30 minutes. Take out of oven and drizzle caramel sauce over pie. Bake for another 10 minutes – watching carefully that crust does not burn.