There are lots of tried and true methods to rescue dry and hardened brown sugar, but most of them require using other food like apple slices, bread or marshmallows to soften it.
When I found my container of brown sugar all hard and stuck together this morning I really didn't want to waste more food to save THIS food.
So, I took the concept of adding moisture and decided to dampen a piece of paper towel as my tool to soften brown sugar. I just draped it over the edge of the sugar container and closed the lid.
When I got back home this evening, the brown sugar was all softened, except for the very bottom portion. I stirred up the sugar and put in another towel. I'm sure it will ALL be soft by morning! (And it WAS!)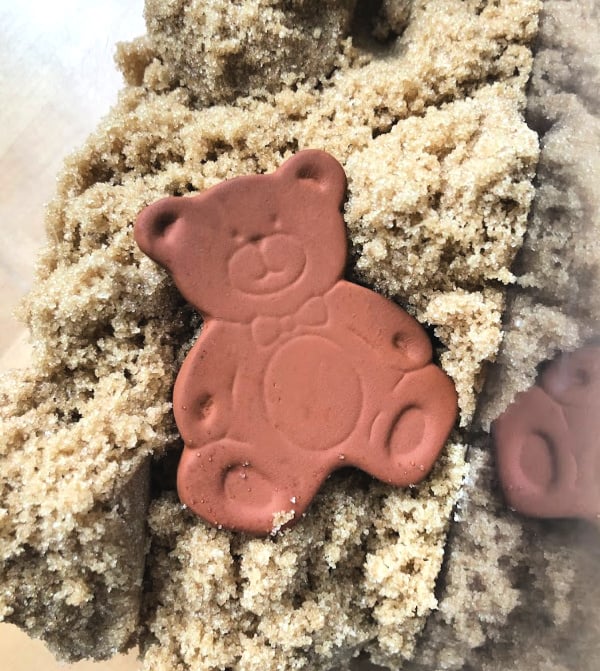 UPDATE: Another way to PREVENT sugar from going hard is to use a terra cotta brown sugar bear. I use one now and it does a GREAT job of keeping brown sugar soft and without clumps.
How to use a terracotta brown sugar saver bear:
It's so easy to use. All you do is soak it in warm water for 15-20 minutes. Then pat it dry and place in your brown sugar storage container. It will keep your brown sugar soft for 3-6 months. It's so simple and the little guy is pretty cute too!
Fox Run Terracotta Brown Sugar Bear Keeper and Saver