We recently visited Denver for the first time in a loooooong time.  The last time I was there it was such a quick trip that I didn't have much time to do any exploring or even try out restaurants.  So, when I hit the city again for a conference I was happy that I got to eat at a couple of different awesome restaurants!
For lunch we hit up Wild Bangkok Bar and Grill, voted "Best of Denver" by 5280 Magazine.  It's located at 1630 Welton Street, across from the 16th Street Mall.



Walking in to Wild Bangkok, I was immediately taken with the decor.  It is beautifully decorated with rich colors, Thai artwork and an amazing water lily statue.  I wish I would have grabbed a better picture of the statue, but you can see it a bit in the picture on the right.
Sitting in the beautiful decor, I was hoping that the food would live up to the atmosphere, and it did.  As an appetizer, we ordered Tofu Tod to share.  It is deep fried organic soft tofu served with their signature trio dip, topped with crushed nuts.  The tofu was light and crispy and I loved the crunch the peanuts added with the sauce.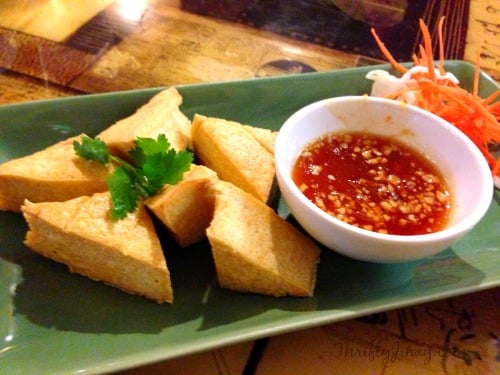 I was going to stray from my usual of Pad Thai for the entree, but I couldn't help myself because I had a feeling it would be really good.  So I did order it with tofu.  (If you're not familiar with Pad Thai, it's a popular Thai noodle dish featuring stir-fried thin rice noodles with egg, bean sprouts, garlic chive and crunchy peanuts.)  It was delicious!  I actually think it may be the best pad thai I have had, or at least in the top 3.  Seriously delicious!
While I don't have any upcoming plans to be in Denver again, I will definitely make it a point to visit Wild Bangkok the next time I do!
We ate at Wild Bangkok using a Restaurant.com gift certificate.  Have you used one before?  They're super easy to use.  You just browse Restaurant.com for a restaurant to visit in the area you live or are visiting.  Then you print out the certificate to present to your server at the restaurant.  The super cool thing is that these certificates NEVER expire.  They are also perfect for traveling because if you purchase a certificate for a restaurant but end up not getting a chance to use it on your trip, you can simply  trade it in for a different restaurant!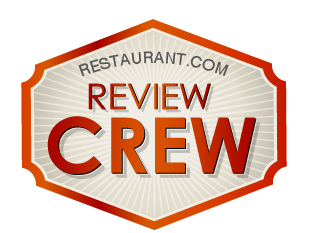 Restaurant.com is the trusted and valued source connecting restaurants and diners nationwide.  The company offers savings at thousands of restaurants nationwide with more than 50,000 gift certificate options.  Restaurant.com brings people together to relax, converse and enjoy well-prepared and served meals at affordable prices.  To date, Restaurant.com customers have saved more than $1 billion through the gift certificate program.