Valleyfair is celebrating its 40-year anniversary. Since I so vividly remember the very first year Valleyfair opened, that 40-year mark makes me feel pretty darn old, but it also makes me reflect on happy memories as we add brand new ones.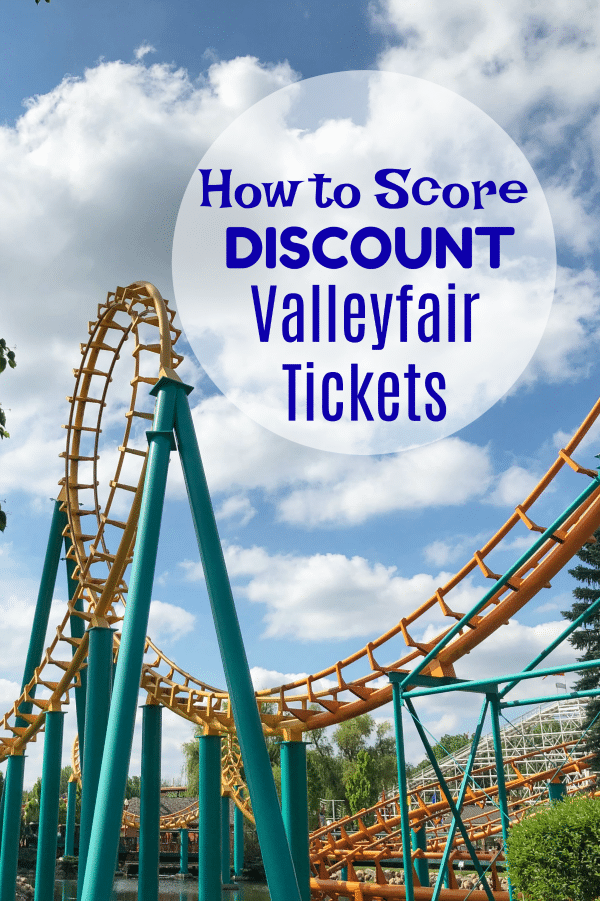 When Valleyfair first opened in Shakopee Minnesota in 1976 it was both the year of the Bicentennial and the year I finished 2nd Grade. In the months leading up to my mid-July birthday, I had heard about Valleyfair on the news and via word of mouth, but didn't know a lot about it except that I REALLY REALLY wanted to go there.
On the morning of my birthday I piled into our family car with my mom, dad, little sister and best friend LeAnne with the plan to head to a fun pizza place in the Twin Cities. After what seemed like a lot of driving we looked out the car windows and saw a big fence and a sign that said VALLEYFAIR!! I said, "Mom, Dad – LOOK! It's Valleyfair!" My Mom said, "Oh, yeah, it is. Would you like to go there?" Little did we kids know that was the plan the whole time and the start of my most fun childhood birthday ever.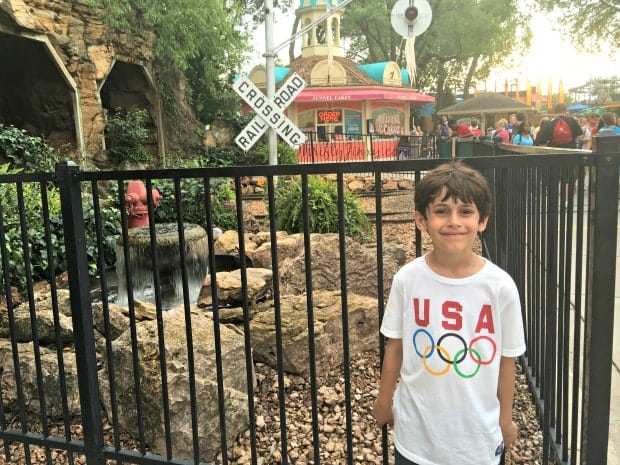 Fast forward 40 years and it's not only the 40th anniversary of Valleyfair but it also just so happens to be the summer that Little R has also finished 2nd Grade. To commemorate BOTH occasions, we headed to Valleyfair last week for his very first visit.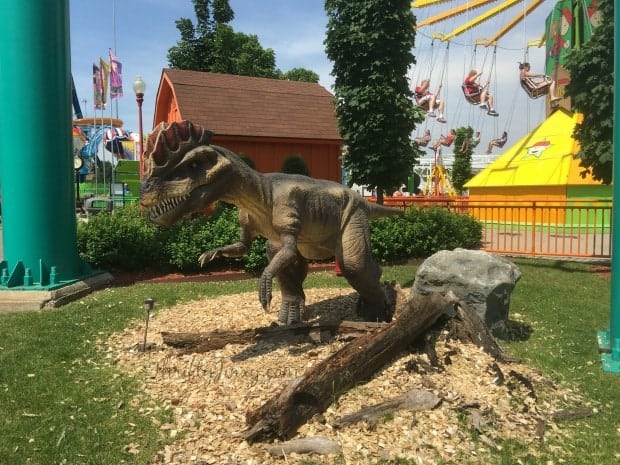 While Valleyfair has changed a lot in 40 years, all the fun remains! I was also happy to see that some of my favorite rides that first opened during my pre-teen and high school years are still there like the Corkscrew (roller coaster) and the Monster. But there are a whole lot of NEW things that we had a blast taking in as well.
I think our most favorite part is Soak City, which had a big expansion last year. One of the new additions is a set of 4 tube slides. At the top of a 65-foot-tall platform you are encased at the top of the tube. Once the floor drops out, you either drop 90 feet almost straight down on Breakers Plunge or through a series of drops, twists and turns on Breakers Pipeline. I still can't believe that Little R talked me into doing that. It was super scary, but also SUPER FUN!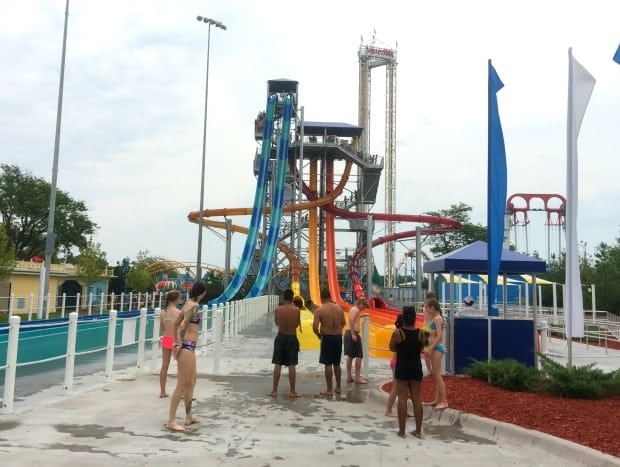 Since he likes to be a "big kid" and do scar things like those tube slides, I was surprised that he also had a great time playing at the also-new Barefoot Beach, an almost 1-acre-large splash pad with bubbling water jets, small slides and water shooters. (Now that I write it, I remember it was those water shooters that hooked him!)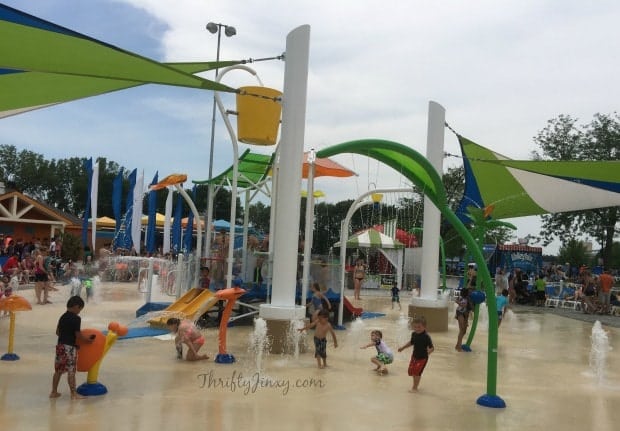 Barefoot Beach was right outside the cabana that we rented for the day. Renting a cabana runs $99 for weekdays or $124 Friday-Sunday. Rental includes a 10′ x 10′ semi-private covered area, table and chairs with umbrella, 2 chaise lounges, wave pool tubes, a lockable storage box, TV and a free bucket of popcorn. You also have food and beverage service right in your cabana (at regular menu prices). We loved having our cabana! As our "home base" in the park, it was the perfect place for my mom to hang out in the shade when she was tired of running around the park, was a hideout for all of us during a brief rainstorm, and was a relaxing place for us to eat, and super convenient to store our clothing in the cabana and lock away our valuables in the locked storage box when we were in the water.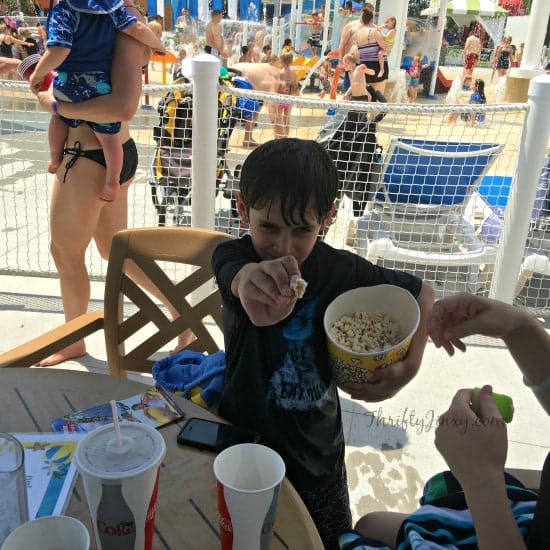 While we spent a lot of time in Soak City, we didn't neglect the rest of Valleyfair either. Little R and I hit the most rides, especially roller coasters including the Corkscrew, Excalibur and Renegade. The Looping Starship (the big boat above) had to have been the scariest ride of the day. And the ride the whole family enjoyed and enabled GREAT views of the park was the old fashioned ferris wheel.
Find out more at Valleyfair.com. If you're local, like we are, you'll want to check out the Valleyfair Season Pass. They have packages and upgrades available to fit every family.