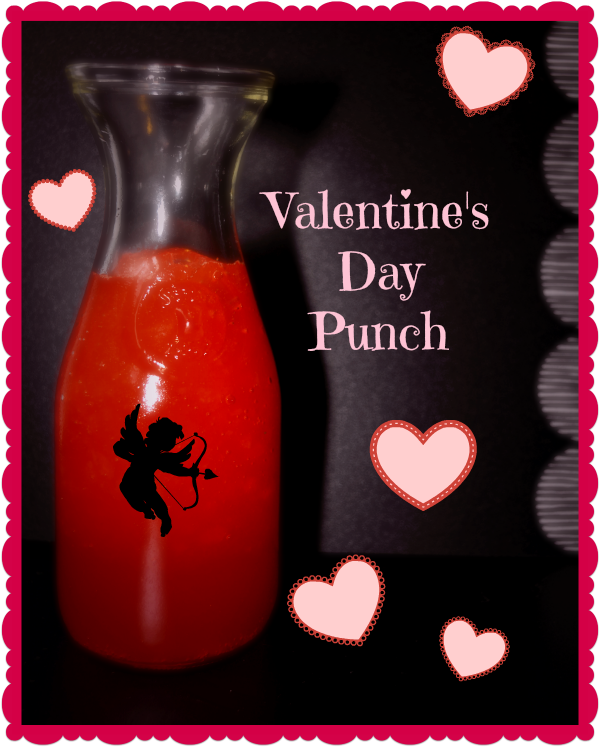 Celebrate the day of love with this yummy Valentine's Day Punch recipe.  I love slushy drinks and that's exactly what this one is.  If you keep the mixture in the freezer more than 7-8 hours you will want to take it out several hours before you'll be serving so that it again becomes slushy rather than a big ice cube!

Valentine's Day Punch Recipe

1/2 gallon red fruit punch (we used Hawaiian Punch Fruit Juicy Red)
3 oz package of cherry-flavored gelatin powder
1 cup water
1/2 liter 7-up
Put Hawaiian Punch in a large freezer-safe container. Bring water to a boil. Mix in gelatin and stir for 2 minutes or until dissolved. Add gelatin mixture to Hawaiian Punch and stir. Divide into four smaller containers.  Freeze overnight. When ready to serve, place frozen mixture in a punch bowl, add 7-up and stir until slushy.
Find more Valentine's Day fun at HERE!