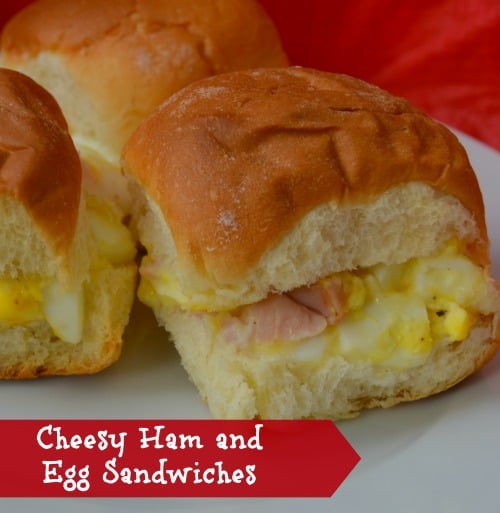 Now that Easter is over, you may be wondering what to do with all those leftover Easter eggs. This yummy Cheesy Ham and Egg Sandwiches Recipe uses both hard-boiled eggs and ham, which you might also have leftover from your Easter dinner.
These make a great, quick meal. We even use them for camping because you can just set the foil-wrapped sandwiches at the edge of the campfire or over a cooking grate.
Cheesy Ham and Egg Sandwiches Recipe
Ingredients:
4 hard boiled eggs, chopped
1/4 cup Shredded Cheddar Cheese (or use American cheese slices cut/torn into pieces)
1/4 cup ham, chopped
1 heaping tablespoon mayonnaise
Sandwich buns/dinner rolls
Salt and pepper to taste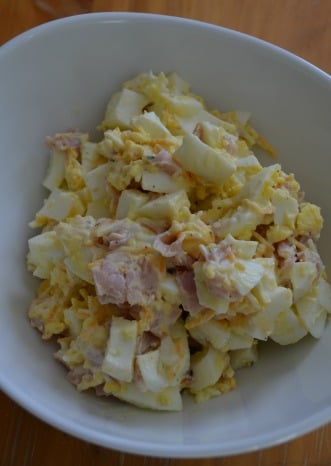 Directions:
Mix all together and then spread inside bread. Wrap in foil and heat in the oven at 400 degrees until warmed through – roughly 10-15 minutes. (If making a large amount for a party, set the sandwiches all inside a 9×13 cake pan, cover with foil and bake.