Plan the best party ever with Twilight party supplies featuring Twilight, New Moon, Twilight Eclipse, and Twilight Breaking Dawn!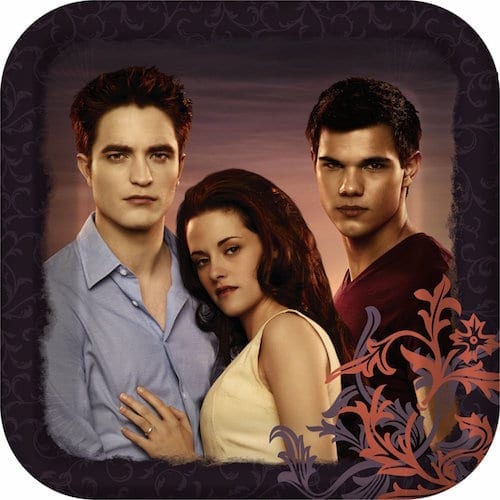 Are you or someone you love a HUGE Twilight fan? Are you trying to plan a Twilight-themed party? If so, you'll want to be able to set the table with Twilight tableware and have some Twilight decorations too.
Ok, so this isn't a "thrifty deal" per se, but if if you are a Twilight fan or have a daughter who is, these party supplies are a must-see. These are perfect for a "Twilight Eclipse" premiere party or for a Twilight-themed birthday party.
Twilight Party Supplies:
Twilight New Moon Small Paper Plates (8ct)

Twilight Eclipse Beverage Napkins – Twilight Party

The Twilight Saga: Eclipse Plastic Tablecover

Twilight Breaking Dawn Party Plates – Twilight Movie Dinner Plates

Twilight Saga: Eclipse Treasure Heart, 60 pc Jacob

Twilight Eclipse Lunch Napkins

Twilight Edible Image Cake Topper Party Personalized

Twilight New Moon Button Set

Twilight Eclipse Party Favors – Bookmarks

Scene It? Game – Twilight Deluxe Edition

Stickers Pack Twilight