Scrabble family names wall art is a fun way to decorate your home with extra large scrabble tiles that spell out your family's names. It's a unique way to decorate!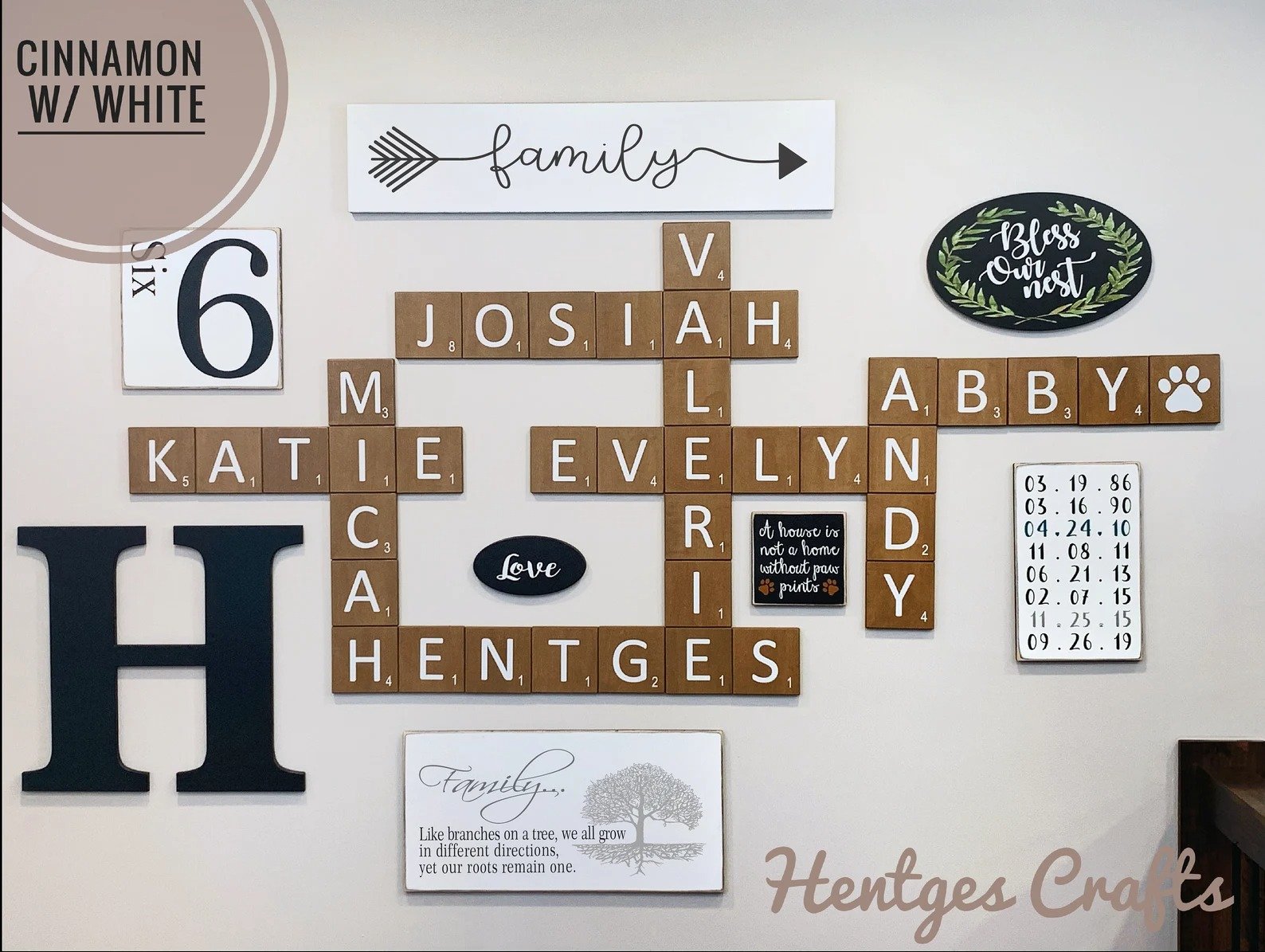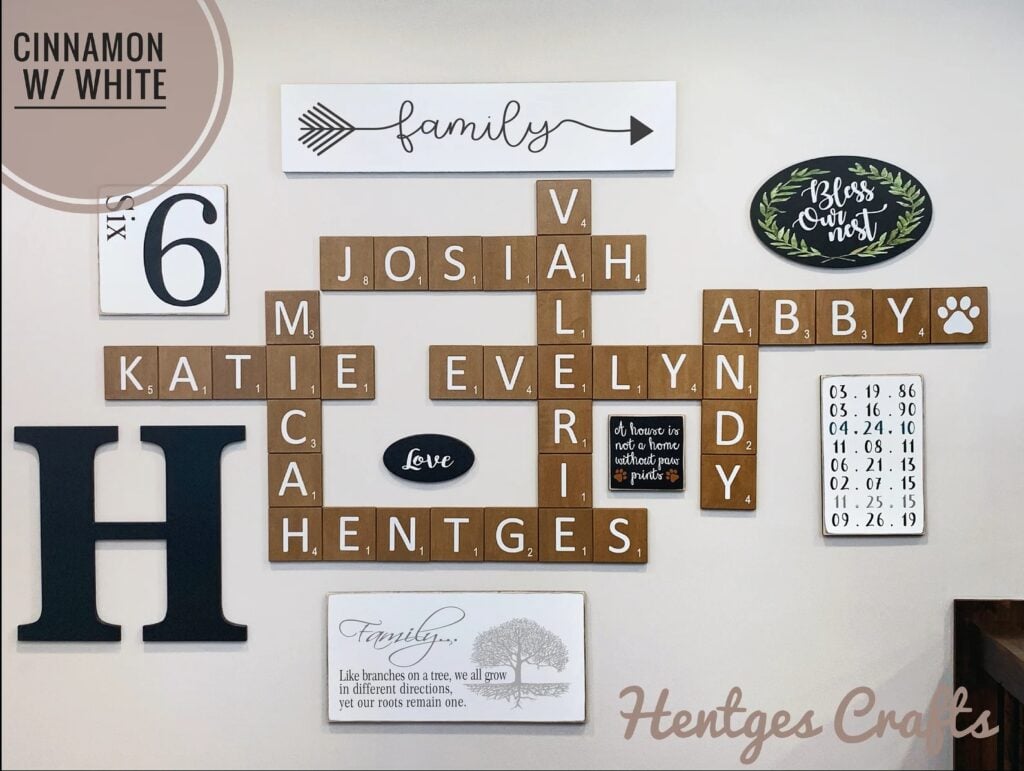 An awesome way to decorate your home is with pieces that are unique to your family alone. That's exactly what you can do with this Scrabble Family Wall Art!
You can use these pieces that look like large scrabble tiles to spell out the names of everyone in your family, just your last name or any combination of special words you like.
You can personalize this theme in so many ways. A simple "Love You" would be really cute, or you could spell out "Home Sweet Home" intersecting with your family name in scrabble tiles.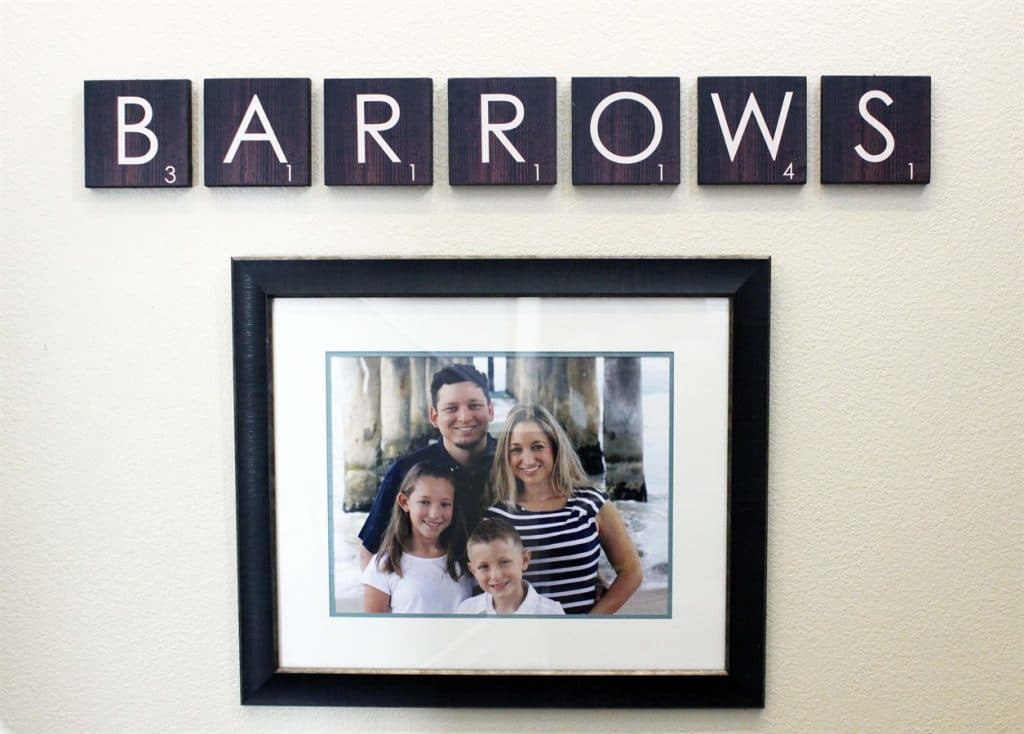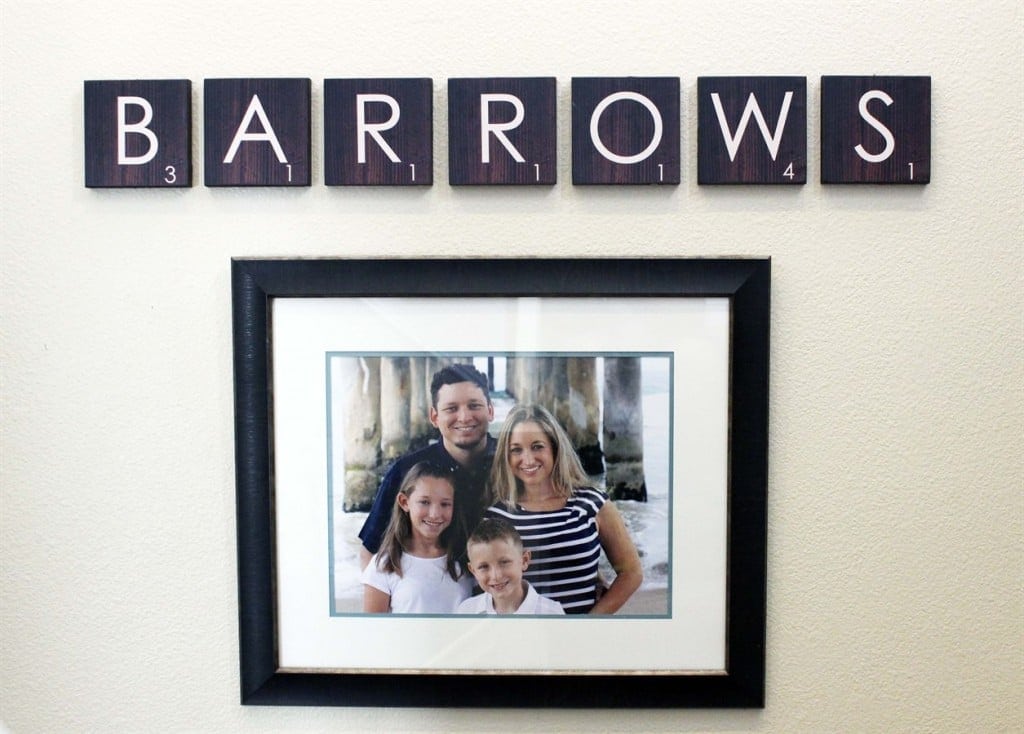 To make yours, you can order any letters from A-Z that you need. Just be sure to not count your crossed letters twice since you'll only need one of those – it reads as the same letter in both directions.
There are lots of different color options with everything from classic wood colored Scrabble tiles to rich dark browns to a light and bright gray color.
You can make your scrabble family name wall art using matching tiles for all or you can use a different color of tile for each name or alternate colors in each name for a striking random color pattern.
So many different options really lets you get creative to create totally unique family wall art for your home.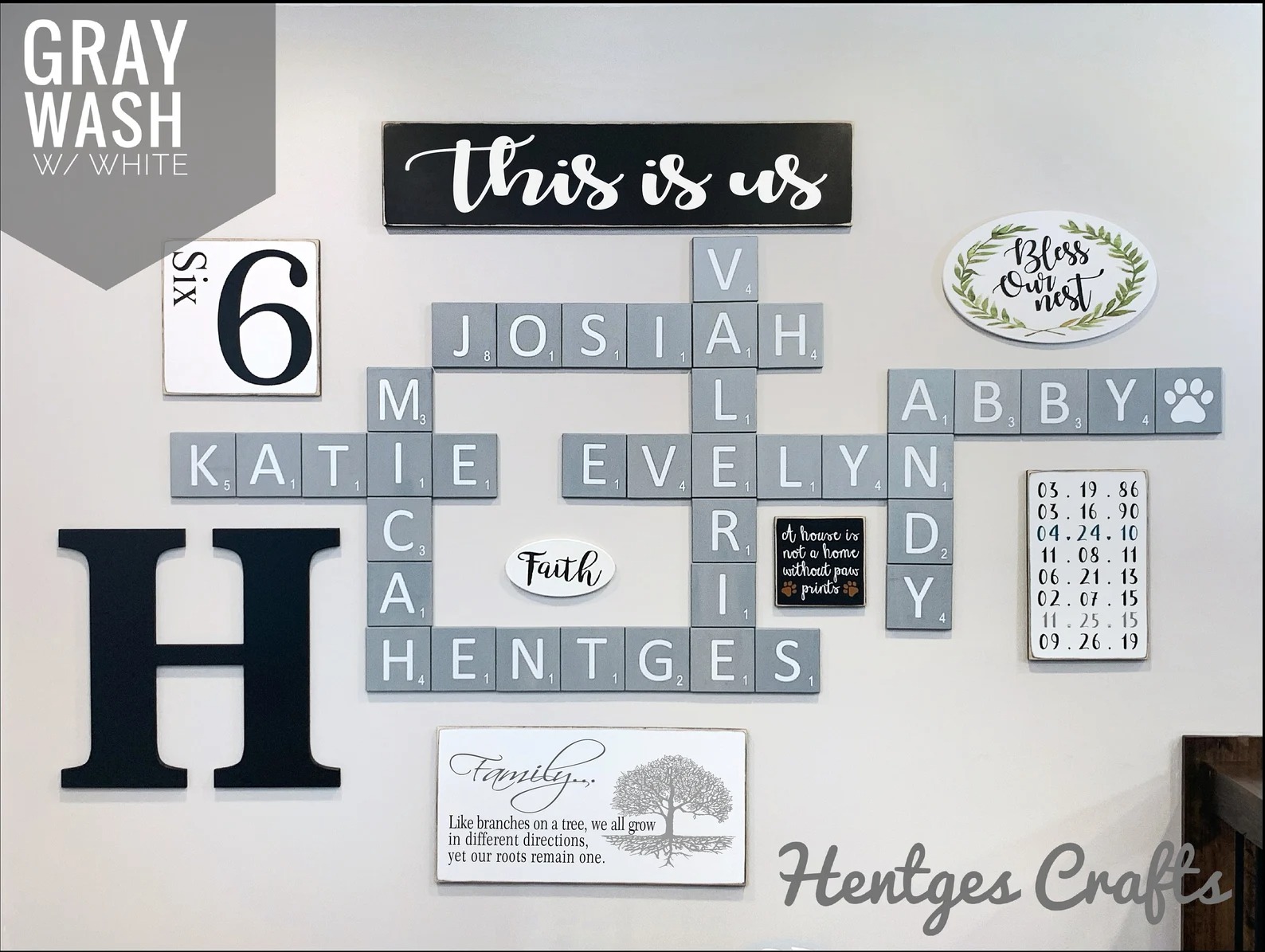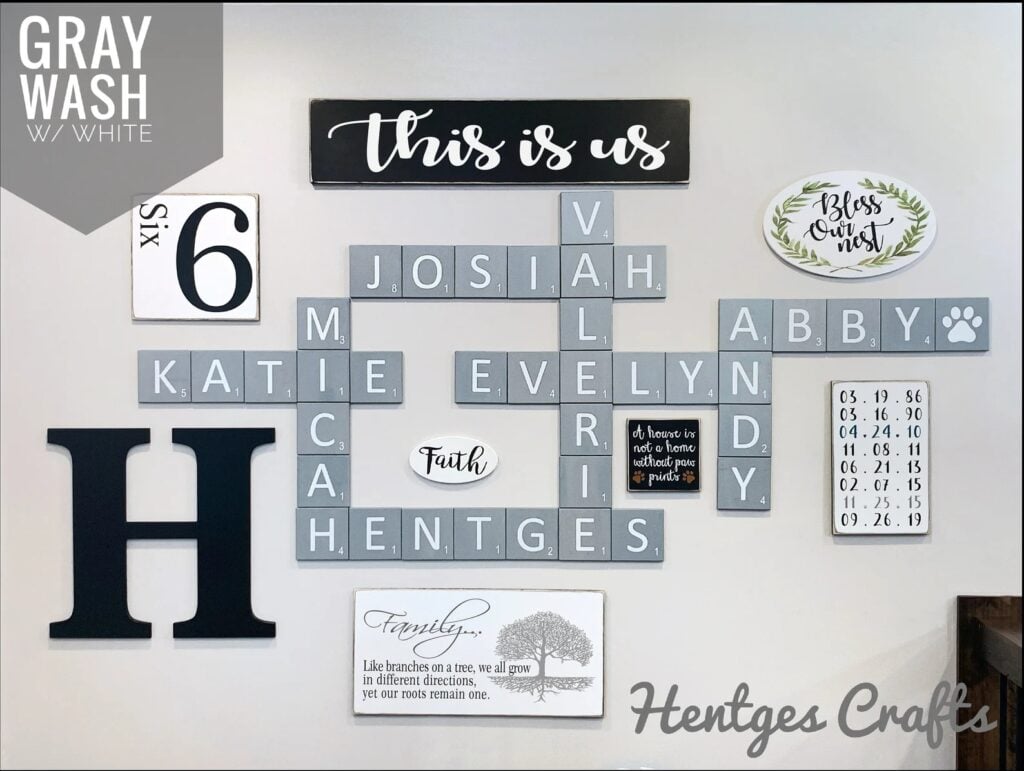 Besides ordering wall art for your own family, the Scrabble Family Wall Art would make a great gift for an engagement party, bridal shower or wedding. The new couple can display their new family name or names on the wall of their home.
As mentioned, you have various wood choices for these tiles with different letter colors and finishes to add to any décor. Each tile measures 5 in x 5 in.
Right now you can get these Scrabble Family Wall Art tiles from Etsy with prices starting as low as $5 each. Have fun creating your wall art!