Fall is my favorite time of year. I'm always ready to leave the heat and mugginess of summer behind and welcome the crisp cool air, the beautiful vibrant colors, falling leaves, hoodies, warm sweaters, boots, and well… EVERYTHING that fall encompasses! With that first rush of cool crisp air, I'm motivated to get into high gear making my home cozy for fall!
In the summer months, you are probably like me and want your home to reflect a light and airy feel. After all, we want our home to feel as cool and airy as we can during the heat.
However, when fall makes its appearance, it is time for warmer richer colors and the feel of warmth and coziness.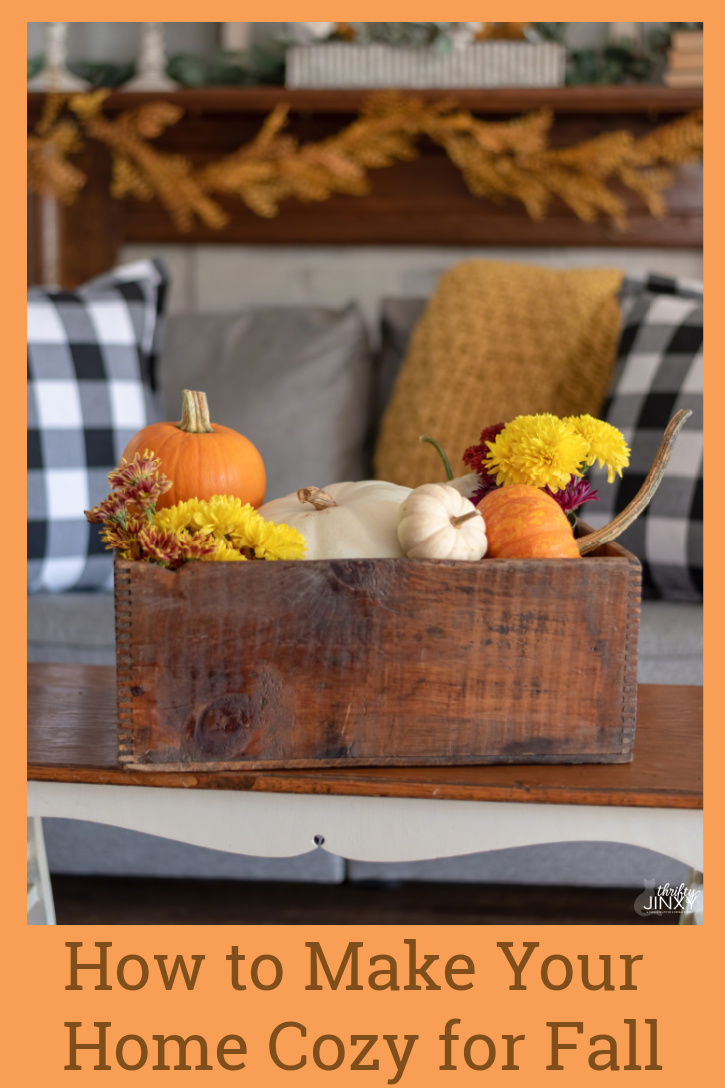 Simple Changes That Will Instantly Transform Your Home for Fall
One way to make your home cozy for fall is with simple changes in the decor. It doesn't have to be much or expensive! By simply changing, or adding, different colors and textures in a room, you can change the entire "feel" of a room and/or your home.
But then again, coziness is more than just decor. Coziness is warmth, comfort, security, family, and love. It embodies not only the looks of your home but the actual feel and well-being of those that live there.
Some of my changes for fall involve products from my favorite go-to places. So, I wanted to share a few of my very favorite products, places, and ideas with you today.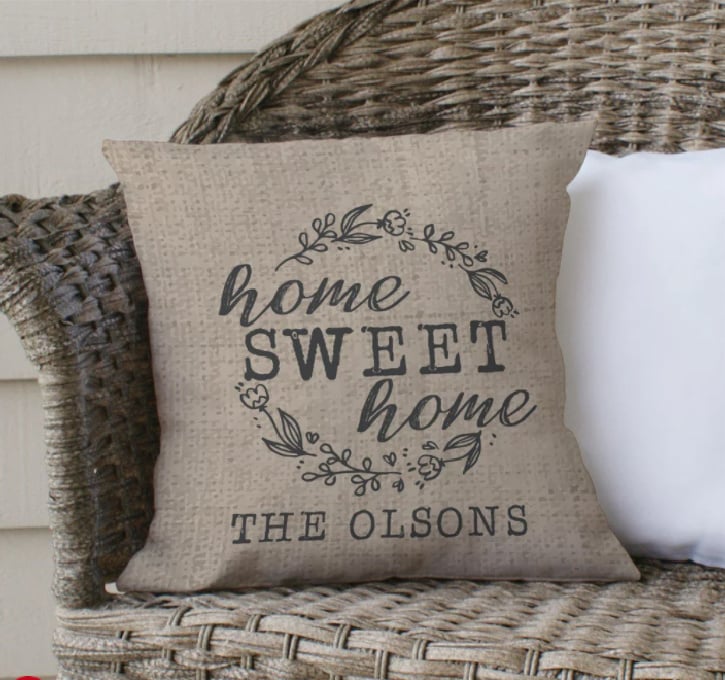 Custom Throw Pillows & Throws
One of my very favorite ways of transitioning between seasons and changing the feel of a room is by changing out my throw pillows.
For fall, I go with darker richer colors and it is an instant change. The richer colors and textures change a bright, stark room into a cozy warm-feeling retreat.
One of my personal favorites is this gorgeous "Home Sweet Home" throw pillow! This gorgeous Custom Throw Pillow is perfect for fall and will add style to your home decor.
It is a soft pillow filled with bouncy polyester fiber form. I also love that the pillow sham is removable and can be machine washed. It is also a unique gift perfect for giving as a housewarming gift.
Add a Throw Blanket
You can also consider adding a textured throw blanket on the couch to make it inviting for snuggling.
Lighting
Adding, or using, lamps are a great way to make a room feel cozy! Lamps give off a more subtle-toned light rather than the light from a stark overhead one.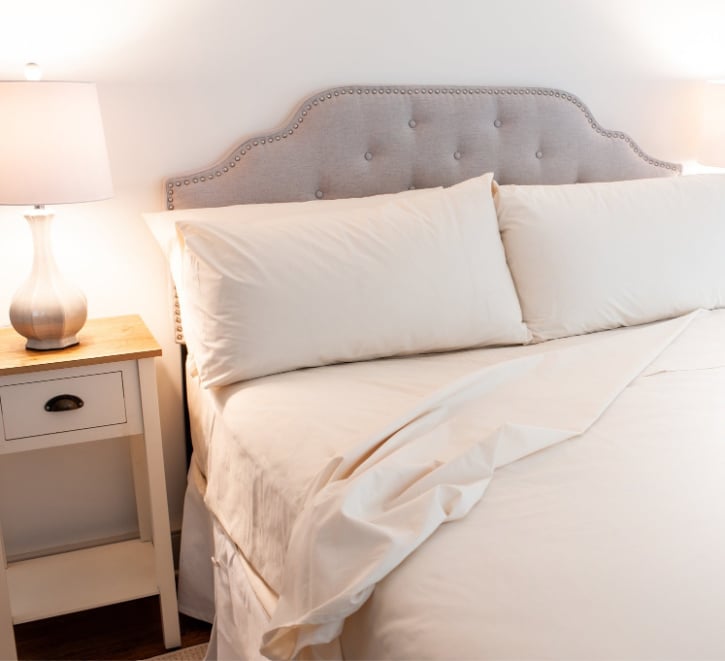 New Soft Bed Linens
We spend a big part of our lives sleeping, so making the bedroom cozy all year round is a MUST. Fall is the perfect time to bump up the cozy! Replace your bed linens with new luxurious soft sheets like these organic cotton sheets from American Blossom Linens.
These 100% organic cotton sheets give you a delicate balance between soft and breathable. They feel oh so good against your skin and get even softer with every wash!
These luxurious sheets are made of a percale weave woven to last a lifetime. I also love that they are made with environmentally friendly cotton and offer pure, chemical-free softness.
Add a cozy quilt!
You can go even further to make your bedroom cozy for fall by adding a cozy warm quilt. Add it across the end of the bed or at an angle across the bed for a layered look. I love the quilts my Grandma made, but a quilt from the store can keep you just as snug.
Change Your Comforter, Duvet, or Spread
You can also go all out and with a new comforter, duvet, or spread in rich fall colors for a completely different look. It is amazing how a simple change of bedding can remake the look and feel of a bedroom.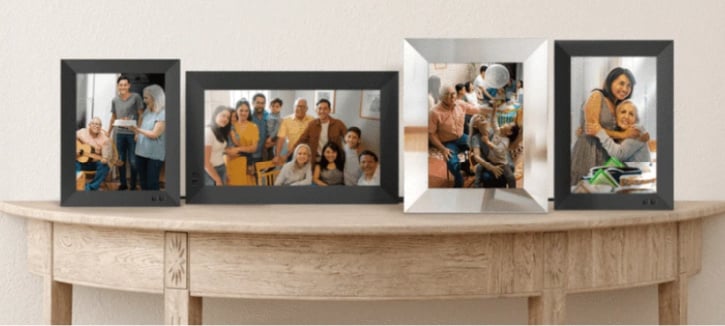 Family Photos Bring Warm Memories
The heart of any home is the family! All the love and shared moments create beautiful memories we all love to be reminded of. So, what better way to bring warmth and coziness into the home than by displaying those beautiful memories?!
Photo display has come a long way these days with the arrival of Nixplay! Nixplay is a Wi-Fi enabled picture frame that allows you to upload your favorite photos and videos for an amazing slide-show of loving images. You can even share your playlist of photos and videos with friends and family.
Nixplay is the perfect addition to your living space and a great way to spend a cozy afternoon.
Snuggle up with a loved one under a cozy blanket and as the photos display you can reminiscence about the fun times.
Fall Art Work
You can also add a few inexpensive artwork pieces to display fall color in the room. Seasonal scenes in rich fall colors add to the cozy feel.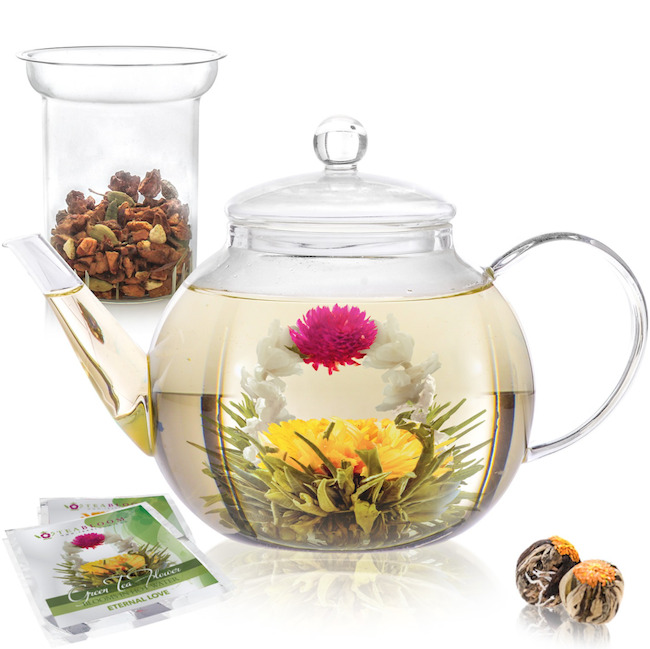 Treat Yourself to a Special Hot Cup of Tea!
What can be cozier on a chilly afternoon than a hot cup of tea, chocolate, or cider?
My personal favorite is tea and I am especially loving the "blooming" teas and my an oh so gorgeous Tea Bloom Tea Pot and Gift Set! It comes with the 34 oz teapot and a canister of 12 delightful teas that can be used 2-3 times each.
I love this unique teapot because it has a wider shape that gives you the perfect viewing area to watch the tea ball unfurl.
It truly is magical to watch the flowers bloom with a color explosion inside. While the beauty unfolds before your eyes, your senses will be on overload from the delicious, aromatic smell of jasmine filling the air.
Once made, curl up under a cozy blanket and enjoy the delicious flavor! It is a special treat for the senses!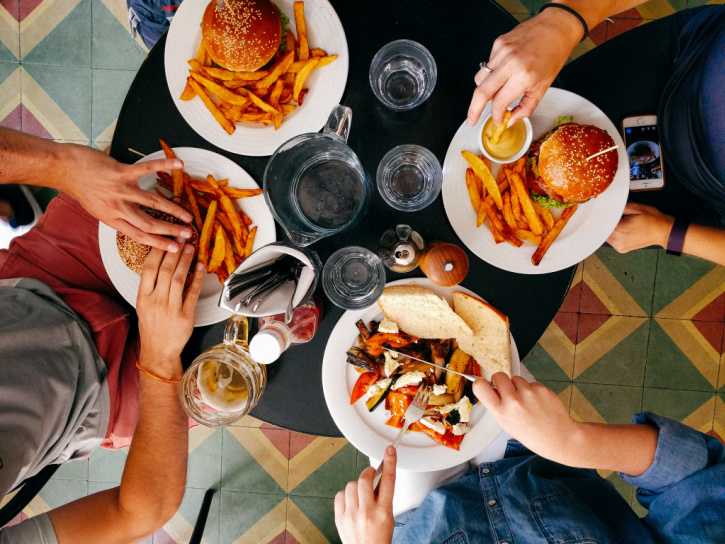 Cozy Healthy Family Meals
You can also make your home cozy for fall with home-cooked meals. Now that the hectic pace of summer is behind us, we can take a moment to breathe and spend quality time around the table.
Instead of grabbing take out and shoveling it down, why not take the time to make home-cooked food the family can enjoy? And, by home-cooked, I don't mean slaving in the kitchen for hours. After all, the point is sharing a meal with the family around the table and sharing the day's experiences.
Here are a couple of my favorite ways you can have dinner made and on the table in no time.

Serve Quick Healthy Meals With an Air Fryer!
One of the biggest helping hands in my kitchen is my air fryer! With the PowerXL Air Fryer, you can cook your favorite foods faster AND healthier!
With only a touch, you can set it for extra crispy air frying and even more types of cooking: air fry roast, air bake, broil, dehydrate and reheat. I also love that it is the perfect size for family-portion cooking!
So, instead of grabbing that unhealthy drive-through food, you can whip up a meal using your air fryer and serve in minutes flat. Then, have a seat and enjoy your family!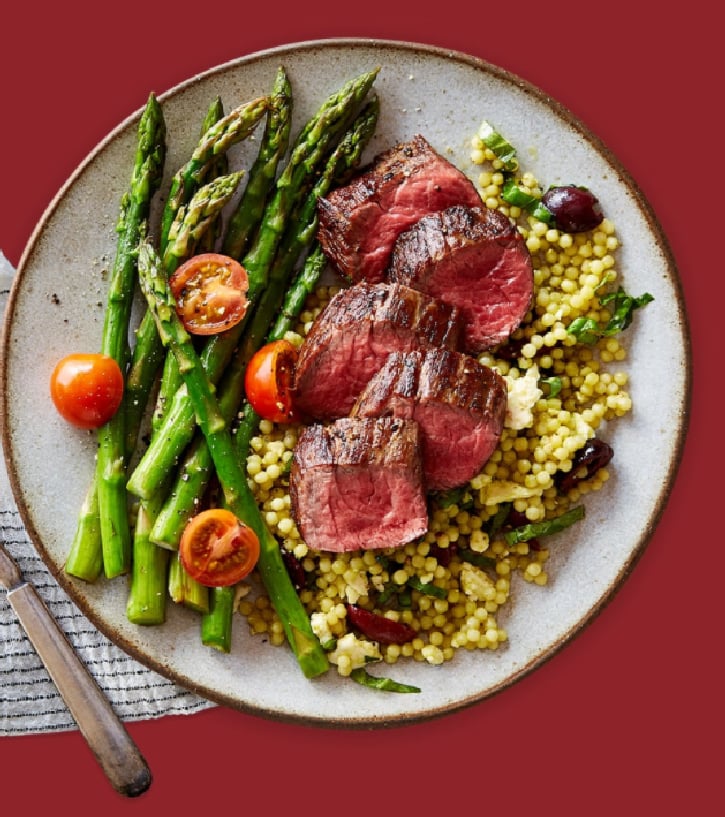 Gobble Meals
There are times, I want a more diversified meal than what the air fryer can help me with. On the other hand, there simply isn't the time or want-to for being in the kitchen that long. That's where meal kits from Gobble can help!
With Gobble, you get the best of both worlds! Gobble's chefs do all the prepping as in peeling, chopping, and marinating and present you with quick 15-min dinner kits delivered straight to your doorstep!
I have tried many, many food delivery kits and Gobble is so much easier than the rest and there is definitely no sacrifice when it comes to taste. Plus I love that they have a unique variety of meals.
There are different kits available for different dietary needs and the menu changes weekly so you never get bored of the same old thing.
Gobble meals are healthy delicious meals you can have on the table in 15 minutes! You can't get any quicker than that!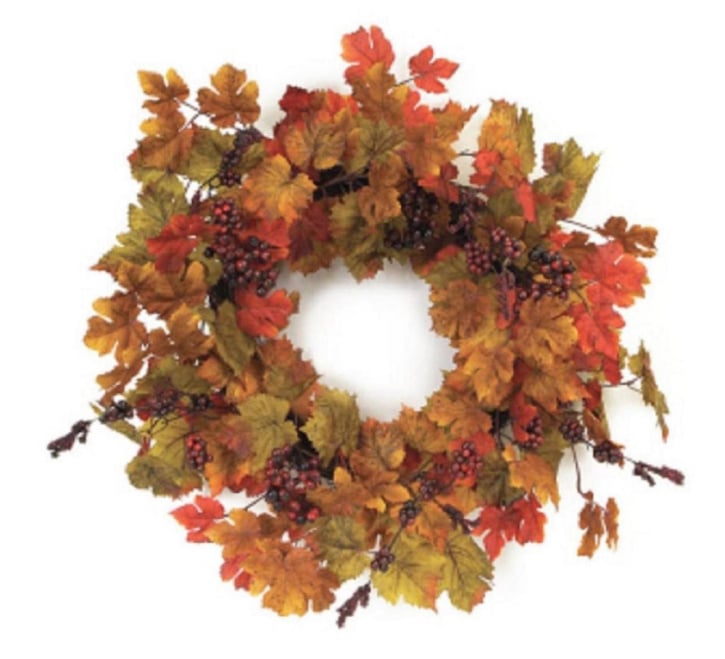 Fall Door Wreath
Last, but not least, it's always great to dress your door and make it more inviting. It can set the stage for the coziness inside!
I am loving this fall door wreath from Melrose International. With warm rich colors of amber and orange maple leaves and berries, it simply exudes fall and the coziness on the other side of the door.

Quite simply, fall is a time when we come home from summer's busy active season to slower simpler life and to recharge our batteries. It is a time to snuggle in and enjoy the warmth, comfort, and love of family.
Spending a little time to make your home cozy for fall is well worth the effort and will help soothe your mind, body, and soul.