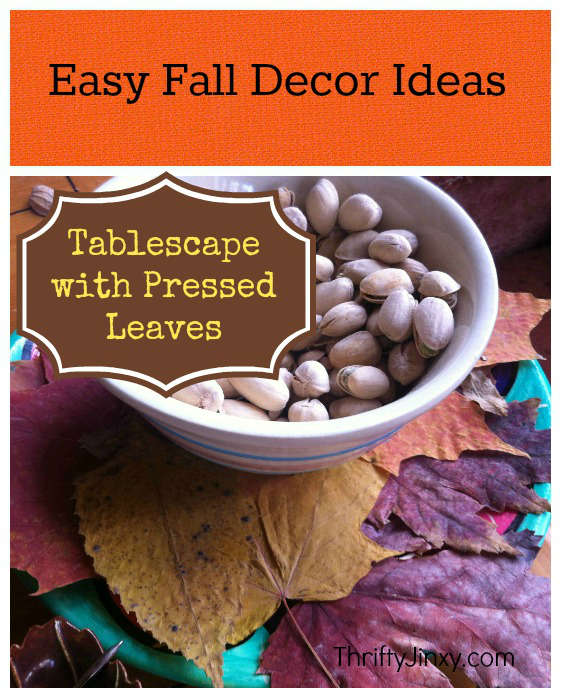 This is an easy way to decorate your home for fall season or to liven up your Thanksgiving celebration using a tablescape with pressed leaves.
The best part is that your decor will be FREE using a pretty gift from nature – colorful fall leaves. If you're in the northern climates, you may need to hurry and get a head start on this before they're all covered in snow!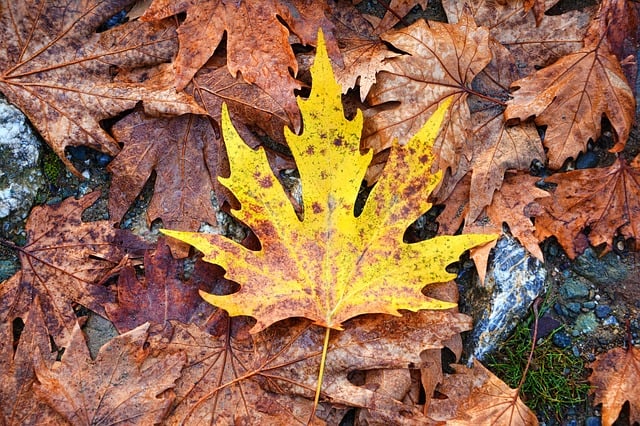 Doing this is very simple. The first thing is to head outside and collect colorful leaves. This is a great project to get the kids involved.
Once you're back inside, gather up some newspaper and a whole bunch of hardcover books. Take the leaves and lay them in an individual layer between two sheets of newspaper. Then cover the newspaper with a big stack of books.
Alternatively, you can just cover it with one book and place a brick on top of it. Let the leaves stay that way for at least 24 hours, then remove.
Once you have your nice, flat pressed leaves. Simply use them by scattering on tables or other flat surfaces, place underneath a glass serving tray, or add to arrangements of seasonal gourds. However you use them, they will add a colorful, natural touch.