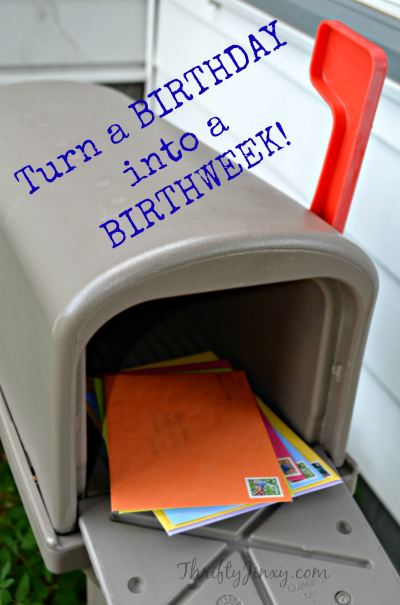 I love birthdays and I love birthday cards.  I think that everyone deserves at least one special day every year that celebrates them and gives everyone else a chance to let that person know that they are appreciated and important.  I have always loved both sending and receiving birthday cards.  It is so fun to see those bright envelopes in the mail and open them to see what card was chosen especially for ME.  While I love the internet, I do NOT love the tendency we all have to sometimes take the easy/boring way out and just send an email or a Facebook post to wish a happy birthday.  That isn't even a fraction as special as a REAL CARD!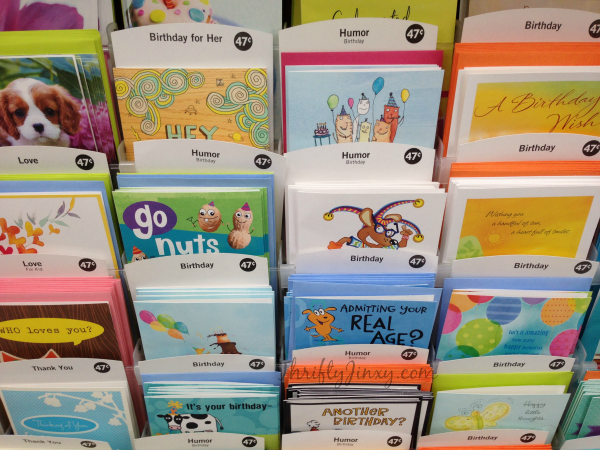 While those high school friends I haven't talked to in person for 20 years might get that Facebook shout-out on their birthday, I like to make it a point to give or send birthday greetings to my "real-life" family and friends with "real-life" cards.  While any card can be special, there are also some creative card ideas if you put your thinking cap on.
My mom's birthday is at the very end of August.  Having a late summer birthday isn't always the best because there are so many other things going on at the same time.  It's almost Labor Day, back-to-school plans are underway, in Minnesota we have the State Fair going on – – – it's just a really busy time!  So this year I wanted to make sure that my mom realized that I think she is pretty darn special by turning her birthday into a BIRTHWEEK with the help of Hallmark Value Cards.
I have to say I was SO EXCITED to find out about the Hallmark Value Cards selection at Walmart.  How cool is it that you can get REAL Hallmark cards for only $.47 or $.97 each?  And these aren't those tired, boring, washed out picture type of cards – – they are (as I already said but must repeat again) REAL Hallmark cards!  With the $.47 variety you can add a stamp, mail it and still be under $1.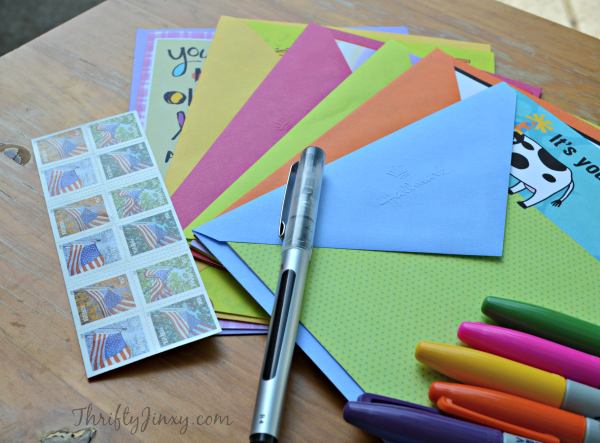 So, back to my mom's birthday.  To turn her BIRTHDAY into a BIRTHWEEK, I decided to send her a card every day for a week, all timed to arrive during the week leading up to her birthday.  She only lives about 20 miles away from me, so I know the mail gets there the next day.  (If I was doing this with in-laws I would mail all the cards 3 days ahead of the day I wanted them to arrive as that is about how long it takes mail to get there.)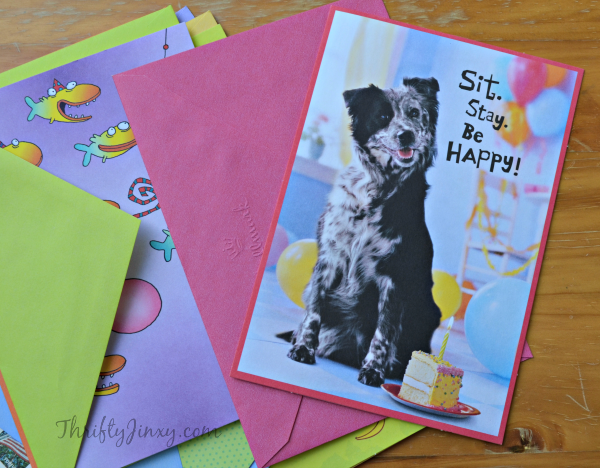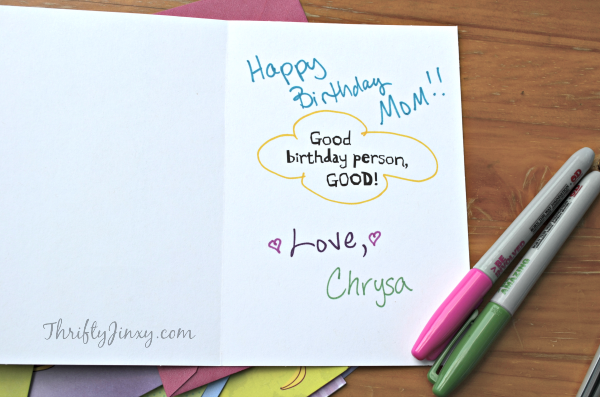 I chose a fun variety of cards.  Actually I chose all cards from the Humor variety.  I prefer funny over sweet when it comes to cards and I think Mom does too!  I chose a variety of colors and different colored envelopes so when she sets them all up together by the time they all arrive on her actual birthday, they will make a nice display.  I also add a few extra touches like notes written with colored pens and stickers on the envelopes.  To top things off, in the final card, which should arrive ON her birthday, I added a Walmart gift card.  It's amazing that for under $10 we can send someone a week's worth of cards AND pay for all the postage!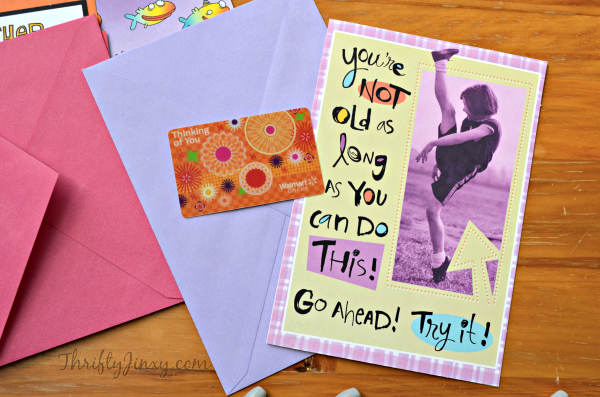 Hallmark Cards Rewards Program:  The value doesn't stop at the selection of Hallmark Value Cards.  You can also earn rewards through the Hallmark Cards Rewards Program.  You can just sign up online and then report your cards as you buy them.  For every 5 cards you buy, you earn a reward.  Rewards include dollars off merchandise, dining and other perks from Hallmark partners.  The rewards program is super easy to use.  Just use the Hallmark Card Rewards app (available for iOS or Android) OR enter the UPC codes from the backs of your cards online.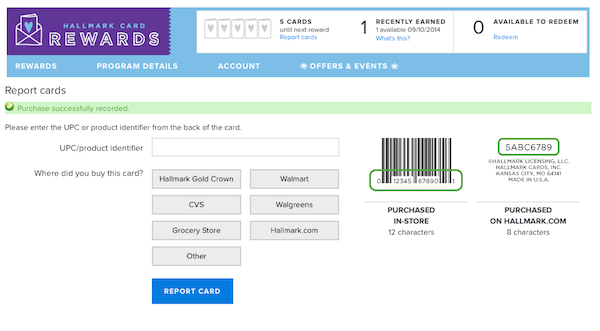 #ValueCards #CollectiveBias
Make sure you also check out Connections from Hallmark to sign up for Hallmark Rewards and find great content from other bloggers.  Join in the #ValueCards conversation on Twitter!