Making packing for your next trip easier and your time on vacation more comfortable with these helpful travel clothing tips!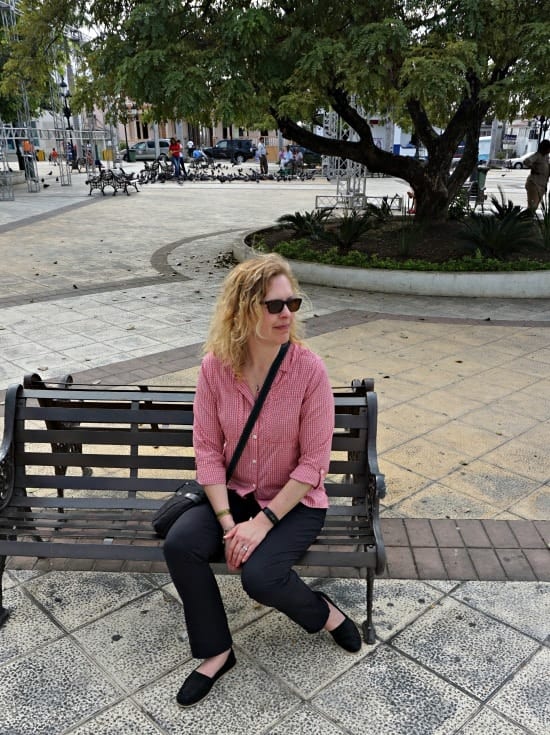 I love to travel and there are several things that helps make traveling easier. One of them is knowing what to pack! The clothing you'll want to take along will vary a bit depending on your destination and what you'll be doing when you get there, but there are a few tips that are pretty universal.
Travel Clothing Tips
Choose Versatile Pieces
My goal is to always fit everything for my trip into one carry-on bag, besides my backpack. For a trip to a place with warmer weather I'm able to pack for two weeks with a little planning and the use of vacuum compression bags. To plan, the key is to choose items in a similar or complimentary color scheme so that you can mix and match pieces into multiple outfits and only need a few pairs of shoes/sandals to go with everything.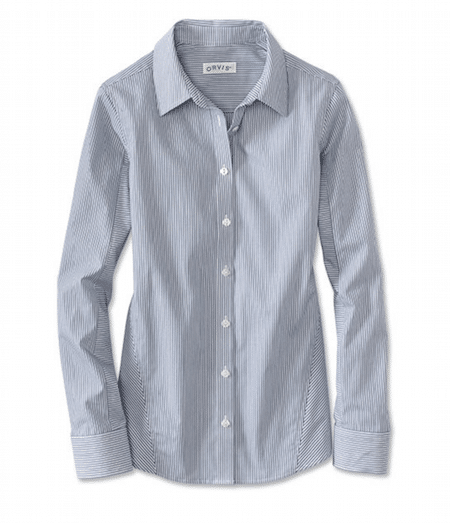 Choose Wrinkle-Free
If you're packing a lot of clothing into a little space, you'll want to choose items that are not easily wrinkled and that will let the wrinkles fall out once you unpack them. No one wants to spend vacation time having to iron!
Stay Comfortable
You can be comfortable and still look stylish when you travel. Choose clothing in lightweight breathable fabrics that give you ample room to move, but have a feminine cut so they don't look like baggy sacks. A few simple accessories like scarves or bright necklaces are easy ways to dress up simple, comfortable pieces.
Think Sun Protection
It's very likely that you'll be spending a lot of time outside on your trip, especially if you're going someplace with great weather and lots of sun! Protect your skin from that sun with clothing made of fabrics that offer UPF sun protection.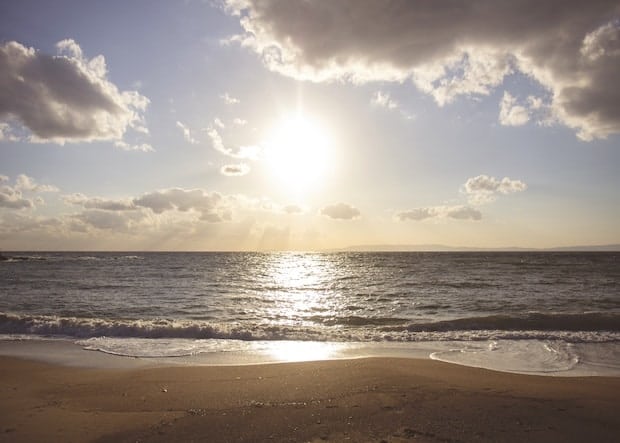 Stay Safe
Choose a handbag that is easy to carry and will keep the contents safe. A cross-body bag is especially travel friendly since it can be thrown over your shoulder for hands free carrying. Since it is in front of your body, it gives you a bit of extra protection from theft. (But be sure to keep your hand on the closure in crowds or in places known for pickpockets.) Choose a bag that is a bit more roomy to fit travel items such as a snack, headphones, camera, etc.
Prepare for Walking
A pair of comfortable slip on flat shoes are great for travel! They are comfortable for walking in to get from terminal to terminal for air travel and can easily be slipped on and off to relax bare foot in your seat once you board.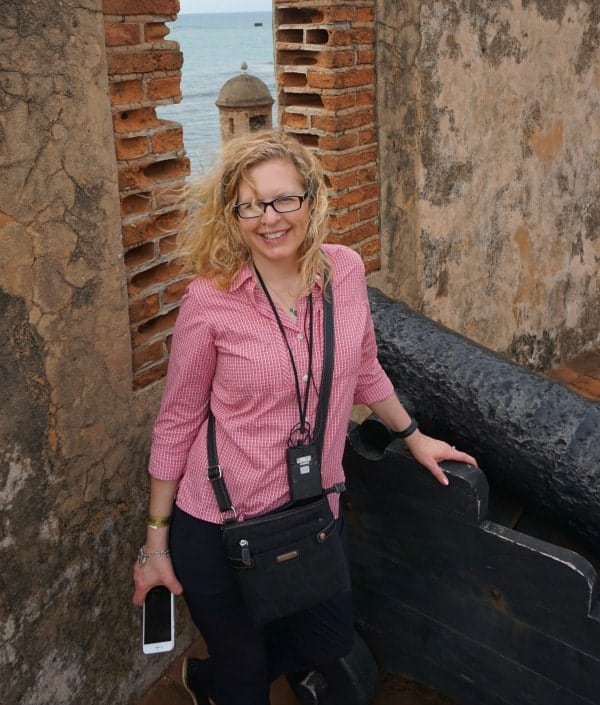 I spent time this week on the inaugural Fathom cruise to the Dominican Republic this week and I was pretty excited to pack a few brand new pieces I got from Orvis. The three versatile pieces I selected were the ExOfficio® Dryflylite™ Women's Checked Shirt, Cortina Cinch-Legged Travel Pants and Florence Travel Blouse.
I have already worn the Dryflylite shirt several times because it is so comfortable and looks great with jeans. It has a feminine cut, which I love, is made in a lightweight nylon/polyester fabric, and the sleeves can be worn long or rolled up. It offers UV protection up to 30+UPF.
This week I paired the shirt with the Cortina Cinch-Legged Travel Pants. These pants are becoming my favorite. Although they are long, and even black, they are still so cool even in the heat with their lightweight stretchy fabric. They even have a hidden zip pocket for valuables. Plus they offer UPF 50+.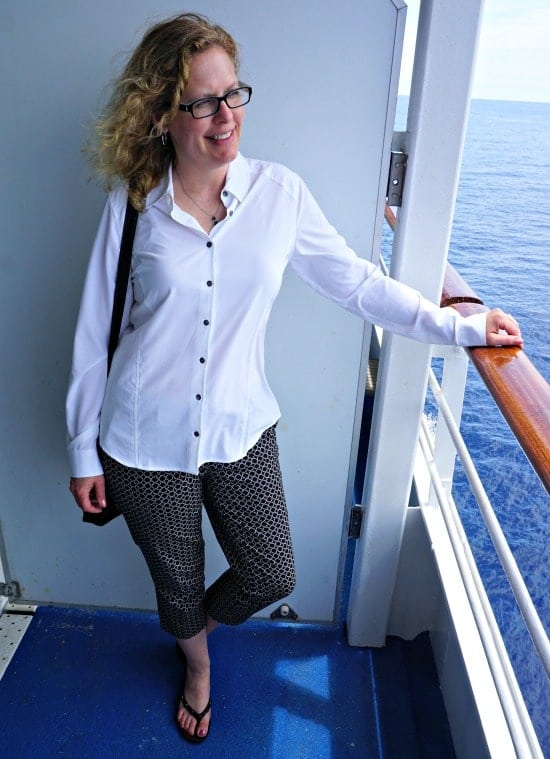 I also paired the pants at times with the Florence Travel Blouse, which is a classic blouse for travelers. It easily goes from casual to dressy with sleeves that can be rolled and held in place with tabs, or left long. Like the Dryflylite blouse, it has a feminine cut. I love how the lightweight fabric flutters in the wind.
The Florence Travel Blouse is extra versatile in that it also makes a great pool/beach cover-up. The UPF 50 sun protection really comes into play in those circumstances, as does its quick drying and moisture wicking qualities.
Orvis Promo Code Savings:
Ready to order from Orvis? You can visit their site and enter your email address to get a one-time use code.