Dress your family in matching Halloween pajamas perfect for family photos or just snuggling up for a Halloween movie night!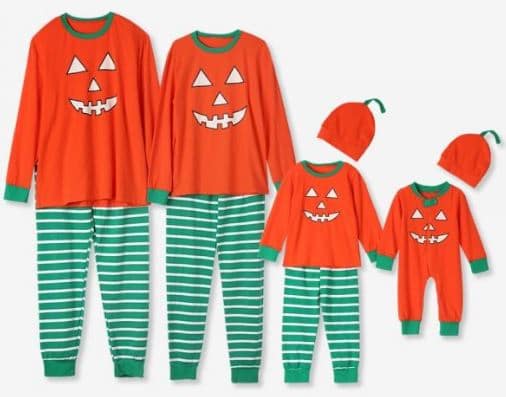 Matching family Halloween pajamas are just SO DARN CUTE! Whether they're a Halloween eve tradition, the outfit for some fun photos, or just a silly way to hang around the house, we have found so many ADORABLE designs from Pat Pat and what's even better is that they have amazingly affordable prices!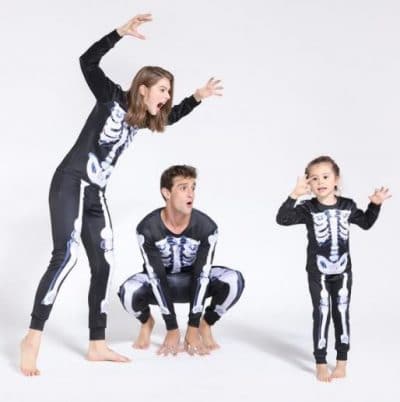 Matching Family Halloween Pajamas Ideas:
Costumes – Yes, why not wear your matching pajamas as a family costume? Wear a layer underneath the pajamas if the weather is cooler. Use the excuse to wear pajamas outside and have some fun!
Birth Announcements – Want a fun way to announce a new addition to the family? Have the whole family dress in matching PJs and let Mom hold a matching baby onesie!
Halloween Cards – Don't wait until Christmas or the holidays to send your cards; get a jump on the crazy season and send Halloween cards instead! Dress the whole family in matching pajamas and pose on a staircase, on the couch, or with your trick-or-treat baskets by the front door. Bonus: you can send candy along with the cards for a surprise treat.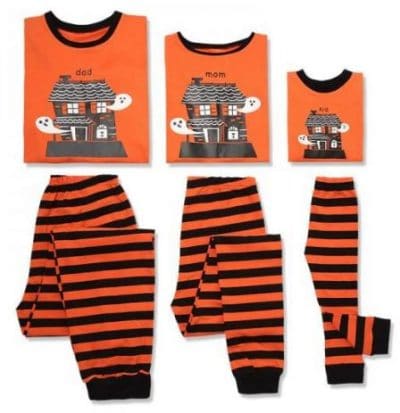 Pat Pat is currently offering FREE shipping on orders of $35 or more, and you'll save an extra 10% when you sign up for their email newsletter!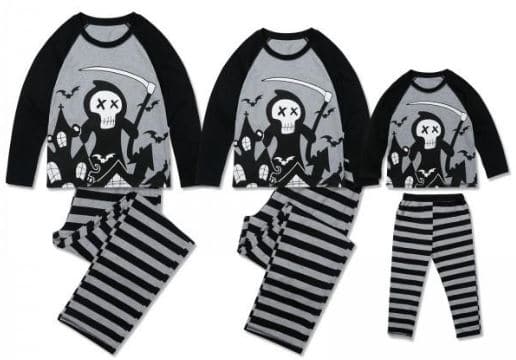 While there are lots of Halloween-themed designs, you'll also find styles you and your family will want to wear all year long! Whether you choose cute, funny or spooky designs, all of them are super cozy and comfortable. Find all the styles HERE!