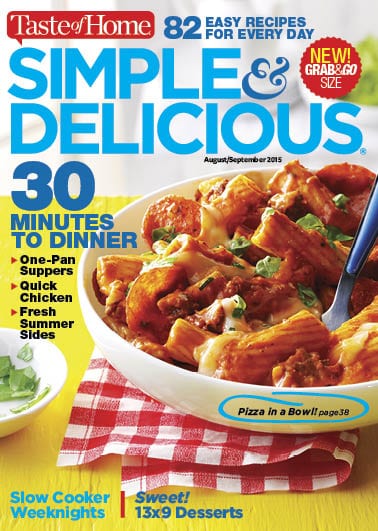 This is pretty cool – yours truly is in the latest edition of Taste of Home's Simple & Delicious magazine! The August/September issue of Simple & Delicious features a Late Summer Showcase filled with simple meals to capture the season's glow while still leaving plenty of time to get out and enjoy it. It's filled with 30 recipes, all of which can be prepared in 30 minutes or less.
My recipe is a Pear Chicken Salad with Maple Vinaigrette. It's quick to prepare and I especially like the easy dressing made with balsamic vinegar and maple syrup. I highly recommend using REAL maple syrup to prepare it. You will taste the difference!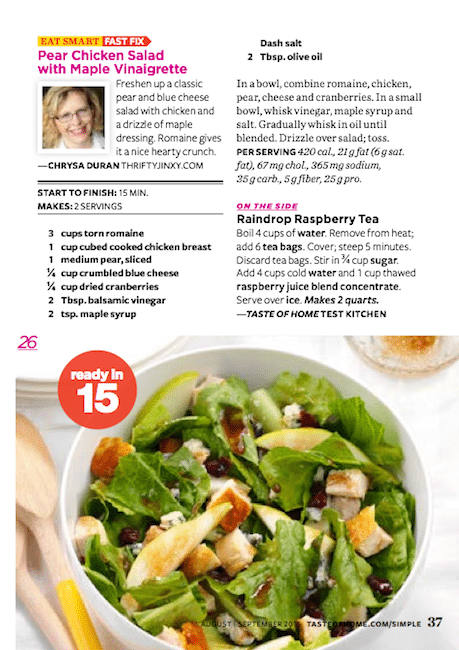 There are lots of other amazing recipes packed into the August/September issue, which just recently hit mailboxes and digital devices. (My cousin Lisa is the one in my family who first spotted it and sent me a message on Facebook.) Every issue is filled with great recipes and you can subscribe to upcoming issues of Simple & Delicious HERE.