It only takes 3 simple ingredients to make a simple sugar scrub to use in the shower or bath. Use essential oils to add scent.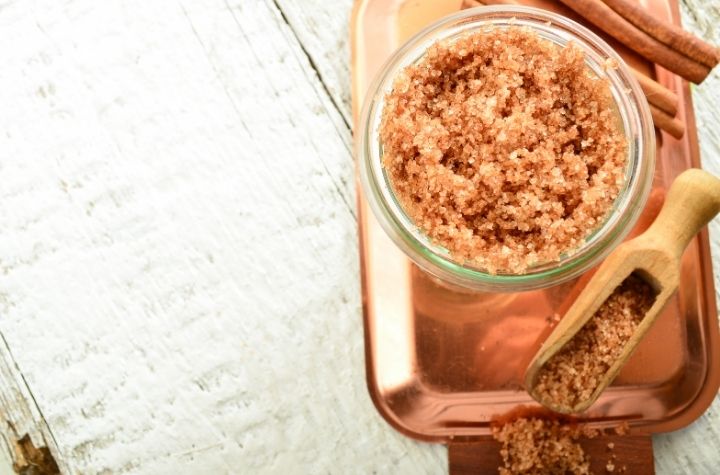 The holidays are fast-approaching and it's time to get going (if you haven't already) on planning gifts. Two years ago, I made homemade sugar scrubs for many of the ladies on my list and they were a big hit! The recipe is very easy:
Homemade Sugar Scrub Recipe
Ingredients:
2 cups sugar
1/2 cup baby oil
8-10 drops essential oil (or pure vanilla extract)
How to Make Sugar Scrub:
Basically, all you need to do is mix all the ingredients very well with a fork. To package it, I bought clear glass jars with a clasp top at a craft store for $1 each.
It's best to take the scrub out of the jar with a spoon (as not to get water from wet hands in it), so I bought sets of metal measuring spoons, strung a ribbon through the hole on a spoon and attached it to the jar. Some people got teaspoons, some tablespoons and others fractions (I didn't use the 1/4 teaspoons).
Feel free to adjust the proportions of the ingredients to a consistency of your liking. I have also heard of substituting the Johnson's Calming Baby Wash for half of the baby oil. In that case you don't need the essential oil/vanilla.