Whether you call him by Baby Yoda, The Child or his real name of Grogu, we have fun gift ideas featuring our favorite The Mandalorian star.
This adorable 50-year-old Yoda species being pursued by bounty hunters is so popular that we just knew that there would be lots of merchandise and gift ideas coming soon, although some are being slow to arrive! Below is what we have found so far that you can either buy now or pre-order to have as soon as it's available.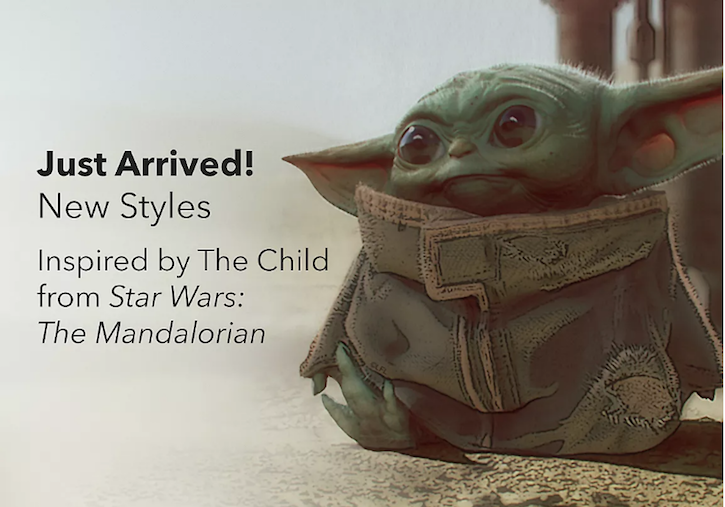 The first section of the list is all items that you can order and have delivered in time for Christmas. Some of the items at the end of the list (like the Funko POP! will NOT be available before the holiday season is over.
If you're looking to MAKE a homemade gift, you can make Baby Yoda Cookies using an angel cookie cutter! We have the complete instructions here: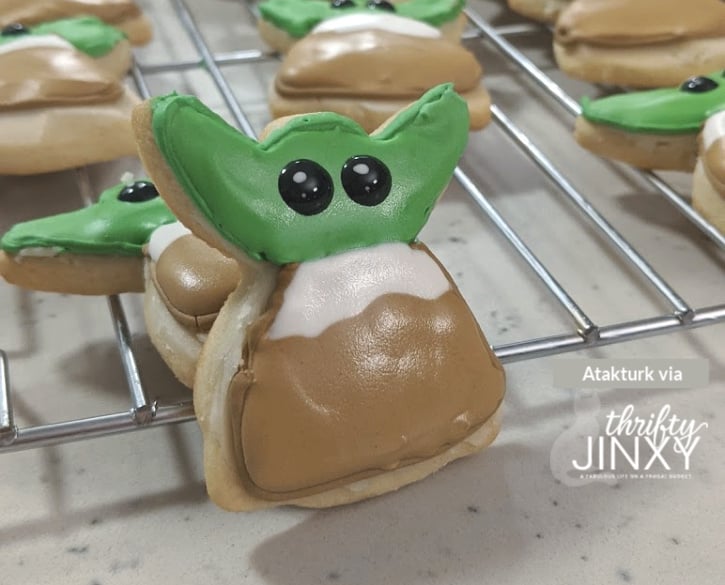 Star Wars The Mandalorian The Child (Baby Yoda) Gift Ideas