This shop is part of a social shopper marketing insight campaign with Pollinate Media Group™ and Dr. Pepper Snapple Group but all my opinions are my own.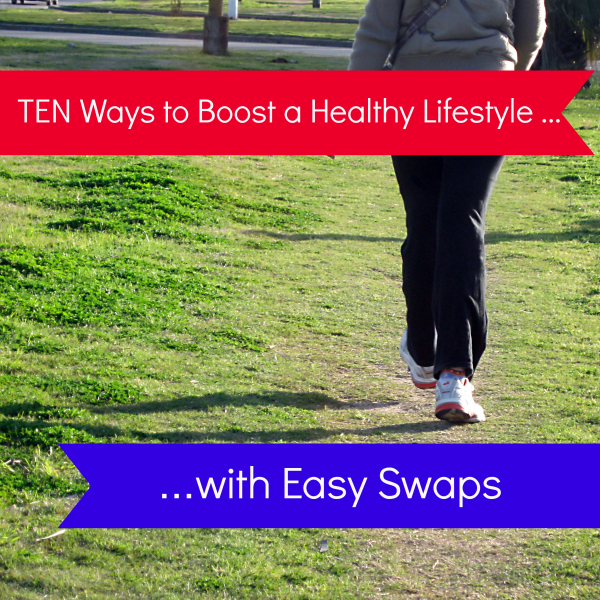 As we try to lead healthier lives there are many easy things we can do to help improve our diet and fitness. Not everything has to be a struggle! Simply by retaining our basic choices and activities we take for granted and making some easy swaps, we can start heading down the road to more healthy, fit and happy lives. Here are just ten suggestions of easy ways to make that happen:
1. Don't just watch your kids at playground – get up and PLAY! You know that just running around after them is exercise enough (and pushing them on the swing can work out your arms), but if they are doing their own thing, you can do your own exercises by climbing stairs,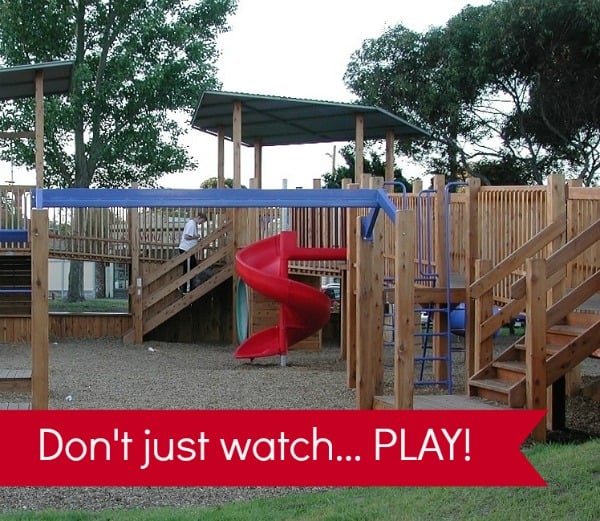 2. Do you work in an office? If so, quit emailing your co-workers for every little thing or picking up the phone. Instead, pick up your FEET and walk down the hall to speak in person. Not only is it good exercise, it can help build relationships too.
3. Speaking of the phone, when talking on the phone at home, don't just sit there and gab. It's not like the olden days when we were chained down by a phone cord! Take that phone and walk around the house or yard, or get even more physical and do some lunges or squats while talking.
4. Do you love your breads and pasta? Make an easy switch by swapping out white bread, rolls and pasta with whole grains. The fiber will help your body and also keep you feeling full longer.
5. If you have kids in sports and spend a lot of time at their games – get off the bleachers! Instead of just watching your kids' games from the stands, get up and walk around the outside of the field while watching. Or, better yet, if volunteers are needed, get in there and coach!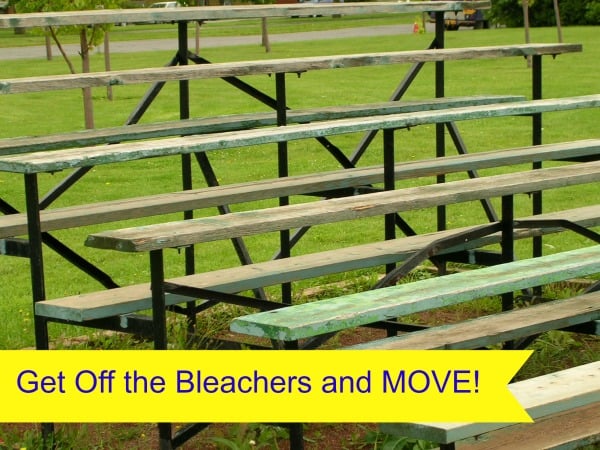 6. A great parking spot isn't always a good thing – especially if you are trying to be more healthy and increase your activity. Swap out that convenient close parking spot for one that's far away. You'll get in an extra walk both on your way in and again on your way out.
7. Make family fun night a family activity night. Swap out your standard movie night for bowling night, a bike ride, swimming at a local pool, etc. These activities not only let you be more active, but you're not sitting quietly absorbed in a movie – you're actually talking to each other and having fun!
8. You can swap out a strict breakfast, lunch and dinner meal schedule for a series of smaller meals spread out throughout the day. That way you end up eating the same number of calories, but you feel full longer and you keep your metabolism running.
9. Do you always do the same type of exercise? Walking or jogging every day is great, but by switching things up with a fun exercise class or exercise video you can work different parts of your body and also prevent yourself from getting so bored with exercise that you skip it all together.
10. Swap out your favorite high calorie foods for lighter options. For many of us, we end up drinking our calories in juices and sodas – mainly because they taste so good! But, what if you could have that same full flavor, but with only TEN calories? That's what you get with the Four Ten Calorie DPSG products including 7UP, Sunkist A&W and Canada Dry!
Ready to try TEN beverages yourself? Head on over to the Walmart web site and print a coupon! Coupon is available while supplies last through April 17.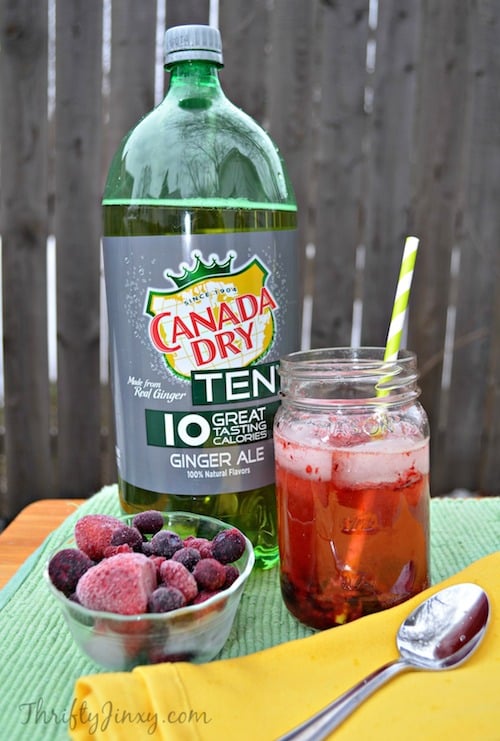 While TEN beverages taste great all on their own because of their FULL flavor even though there are only ten calories, we also like to use it to make other fun drinks! One option that even helps you sneak a little extra fruit into your day is this Berry Ginger Soda Recipe featuring Canada Dry . – great option for a FULL FLAVOR beverage. It may be less calories, but the FULL FLAVOR means you're not sacrificing taste! I headed to Walmart to pick up my own TEN beverages to make this yummy recipe
Berry Ginger Soda

2 cups frozen mixed berries
1 Tbsp sugar
Canada Dry TEN Ginger Ale

Mix the sugar with the frozen berries in a small bowl. Microwave until starting to soften. Place berry mixture in blender and pulse until a puree forms with a few large chunks of berry remaining. To serve, put ice cubes in a glass. Add a big scoop of berry puree. Fill glass with Canada Dry TEN Ginger Ale, stir and serve!
What swaps have YOU made to be more healthy?