Hopefully by now you have had a chance to see Disney's Moana, which is in theaters everywhere. Several weeks ago I had a chance to interview Marlon West, Head of Effects Animation, when he visited Minneapolis. Marlon has been with Walt Disney Animation Studios since 1993 when he started as a trainee effects animator. Since that time he has worked on The Lion King, Pocahontas and many others. Most recently he served alongside Mayeda as effects supervisor for 2013's Oscar®-winning feature film Frozen, and also worked on the Oscar-winning short Feast.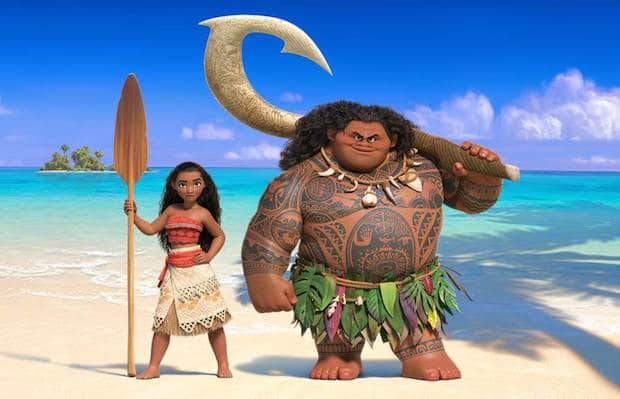 Here are some highlights from my recent interview with Marlon West:

New Techniques and Technology:

"We have a lot of water inMoana. Usually we have a couple dozen water shots in a typical CG film, or even a hand drawn film. This one has hundreds of water shots. We knew we needed to make that a lot more manageable. We created a new water solver called Splash, which is not unlike the way we did with the snow solver for Frozen called Madeline. That was the big technical contribution to the show. The other one was more, for the lack of a better word, cultural. We actually did what we called foundation effects for the movie. Historically we have done what we call temporary effects, that we will put in layout so they can compose in time camera to them and can react to them, but then we would always replace them with a real effect. On this movie we did several dozen examples of foundation effects – splashes, mist, steam and things like that were fully renderable, that were actually real effects that we did ahead. That was very helpful to get things ahead of the game and in some cases not even have to come back to the Effects Department The would actually be set up in layout, be retimed or repositioned in character animation and and go straight through to lighting."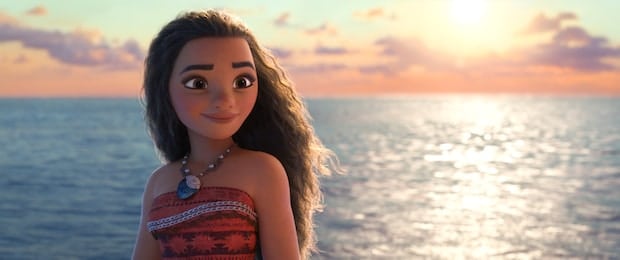 Does Visual Effects Have a Chance to Put Easter Eggs in the Film?

Sometimes. Often a lot of them come from the story department or character animation often drops them in. I think one of our artists did at least one hidden Mickey in one of the Te Ka shots in little fire bursts that come up. That is the only one I can think of that was literally from the Effects Department. We do drop them in here and there. Very often they are characters from other films so you have to get that rig of that character like Rapunzel and Flinch showing up in Frozen. That's not a unilateral decision.

"Recycled" Characters:

"There are two repurposed characters from other fims you wouldn't recognize in Moana. Flash from Zootopia and Marshmallow, the giant snowman from Frozen, both show up in Moana, but I dare you to recognize them!"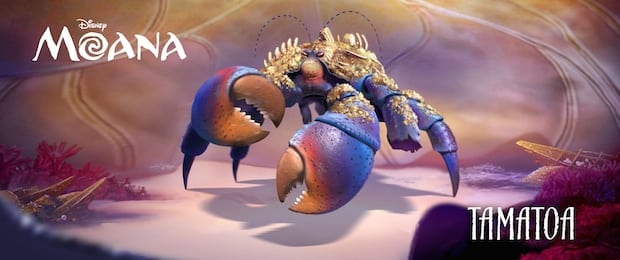 Making the Magic Real:

We do a lot of research almost independent of our films. We knew there were going to be scenes in Moana that were supernatural and we wanted to tie that to the natural world so we started studying bioluminescent creatures and plant life in the ocean. We found footage of people kayaking or surfing through bioluminescent water and looked for places to use that. Very often when we do research we find something so magical in the real world that it makes us think "Ok. Now we can get away with that." We did that with Frozen. There were some incredible snow shapes and forms and shifts that ice takes. It's like a ticket to ride. Bioluminescence was a big thing in Moana, so when magic things happened in the water we tied it to that.
This official Moana trailer was just released today! Check it out:
About the Movie: Three thousand years ago, the greatest sailors in the world voyaged across the vast South Pacific, discovering the many islands of Oceania. But then, for a millennium, their voyages stopped – and no one today knows why. From Walt Disney Animation Studios comes "Moana," a sweeping, CG-animated adventure about a spirited teenager who sails out on a daring mission to prove herself a master wayfinder and fulfill her ancestors' unfinished quest. During her journey, Moana (voice of Auli'i Cravalho) meets the once-mighty demi-god Maui (voice of Dwayne Johnson), and together, they traverse the open ocean on an action-packed voyage, encountering enormous fiery creatures and impossible odds. Moana is directed by the renowned filmmaking team of Ron Clements and John Musker ("The Little Mermaid," "Aladdin," "The Princess & the Frog"), and produced by Osnat Shurer ("Lifted," "One Man Band").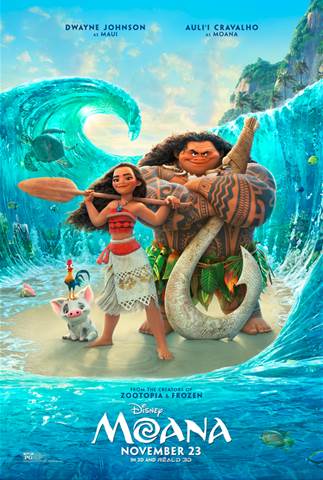 MOANA is now playing in theaters everywhere!
Like MOANA on Facebook
Follow MOANA on Twitter
Follow Disney Animation on Instagram
Visit Disney Animation on Tumblr
Visit the official MOANA website