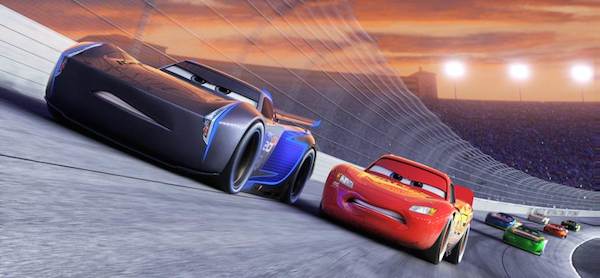 Making any movie takes the talents of a lot of people. Making a Pixar movie takes the talents of lots and lots and lots of people!! While I was in Charlotte, NC, last month for the DISNEY·PIXAR'S CARS 3 in-home release event, I had a chance to meet with some of these people who helped created this movie we love so much! A highlight was an interview with Jay Ward, Creative Director, and Ray Evernham, famed NASCAR crew chief and the voice of "Ray Evernham".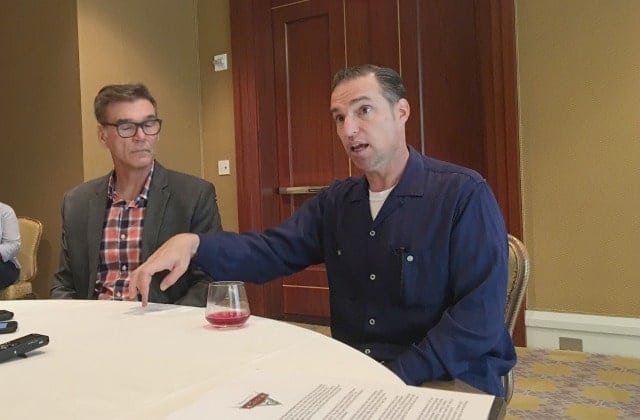 How Did Cars 3 Come to Be?
JAY : After Cars 2 we wanted to tell another story and we also knew we wanted to get back to the roots of Cars 1. We also knew what people love about Pixar films is they love that emotional journey of a character and the transformation of a character, and so that was the impetus. That was the beginning and then we thought, "Okay if we're telling the story about McQueen, he's already a hero, he's already great at what he does. What do we tell?" And we started with a comeback story. Kind of more like a Rocky 3. He gets knocked down by the young guy and does he get back up?  That would have been a great movie and an easy story to tell, but what we found was more exciting was telling a story about mentorship, and telling a story about paying it forward, and telling a story about telling somebody who had limited themselves in life. That, "No you are good enough. You can do this." So that was how it started.
The Challenge of Getting the Cars and NASCAR Right
JAY: John Lasseter's big word is authenticity. Whatever world it is, it's gotta' be authentic. Like for Nemo people had to go SCUBA diving. They had to go under water. They had to see what it looks like to look up from the water up, it's different right? For Wall-E they studied about space. For every film you go do exhaustive research. And for this film, because cars are a known world, people know it. We all drive cars and we're familiar with them. We can't get away with just making stuff up. We want the car guys to go, "Hey, they got that right. That sounds correct, that's looking right." And yet the person who doesn't know anything about cars is like, "I love this movie. That character was so cute." It's gotta' work for both.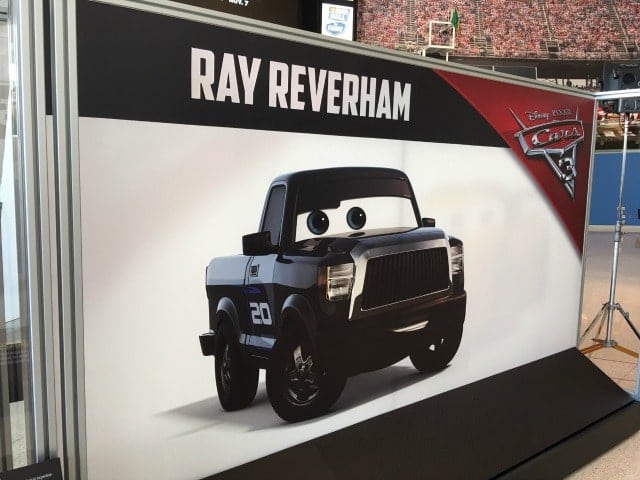 Ray Evernham and NASCAR History on the Big Screen
RAY: It has been a firehose of emotions in some ways because being at the end of my career and having young children. I've got kind of a blended family. There's 24 years difference between my 2-year-old and my son on the autism spectrum at 26 years old. It just seems to be lucky to have been involved in this project and it has brought them closer together. Sometimes when I watch the movies with them I learn as much myself about my career. So, in in some ways, when I look at Lightning that's Jeff Gordon. I've watched him through his career. But then, through this movie some of the lessons that Lightning had to learn that the emotion and the relationships and the people were more important than winning the races and the trophies. Because when that's gone, you just had stuff and, and without the relationship with people it didn't mean anything. So I actually found out more about my life and my career and I think that working on this movie has helped me appreciate my adaption into the Hall Of Fame more than had I not.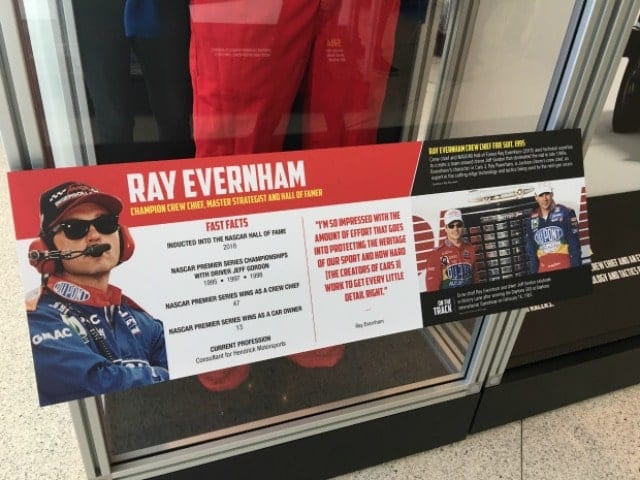 Making Pixar Films Loved by Kids AND Adults
JAY : John [Lasseter] has always said that we don't make children's films, we make films that work for children and adults. If you start out by saying, "We're gonna' make a great children's film," then that's all you've made. If you make a great film, it's gonna' work for all ages. If you think back before we had a film rating system, back to the 40's or 50's, every film had to work for all ages. You couldn't put stuff in 'em that you could put in them now. You can watch The Wizard of Oz as an adult or as a kid and you enjoy it. And that's what I think we strive for with Pixar. Is to tell great stories that work for all ages and you wanna' watch it more than once because you're gonna' see something you didn't see the first time.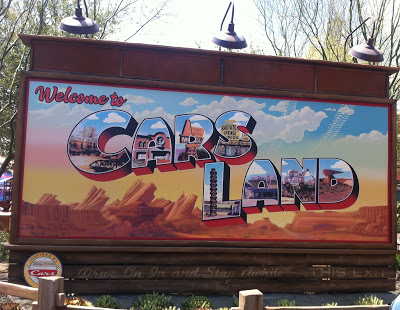 Creating Cars Land
(Jay Ward was a key consultant in the creation and production of "Cars Land" at Disney's California Adventure Park.)
JAY : Making Cars Land was an amazing thing. I feel super blessed to have worked on it. When we started, Disney had pitched to us an idea for a cars land that was not based on Cars. It was gonna' be like Cars in L.A. and the 405 and car culture in L.A. And I'm like, "Why would anybody wanna' go there?" Sitting in traffic, cool. It was actually John Lasseter's genius of pushing back and going, "What about Cars Land? What about going into the world of Cars?" And we knew that we wanted to be immersed in story telling… John wanted Cars Land to feel like you become a car when you go into that world. There are no sidewalks in Cars Land because cars don't need sidewalks. There are guardrails. The doors are wider than they are tall because cars are wide – they're not tall. When you look up at the Cadillac Range, we made it that tall to cover up the power lines out in Katella, b because we wanted there to be nothing to tell you you're not in the world of Cars
How Did Jay and Ray Get Interested in Cars?
RAY : I've never not wanted to be. I remember playing in the driveway with little Cars and just being crazy about it, and car magazines and whatnot. I went to local short tracks uaround N.J. where I was born with my Uncle and my Dad. I have never ever in my life wanted to do anything else and we don't know why because it's not like everybody in my family was doin' it. I've had some connection with cars and, and honestly that's what got me through school. It's what got me through high school and helped me do everything in my life because I was always working towards either trying to build a race car or earn money to buy something for my street car.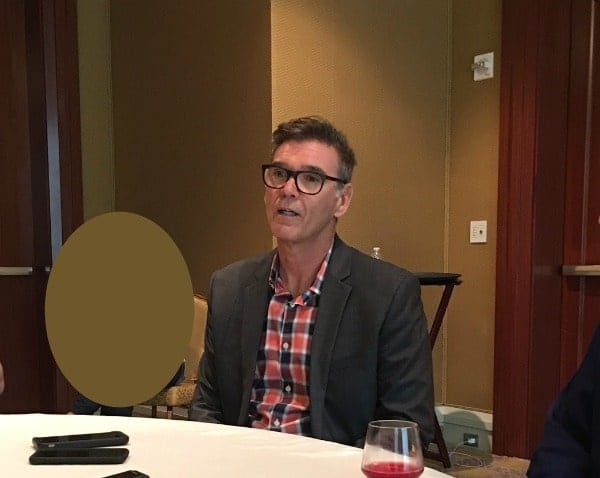 JAY : I guess Cars are more in my DNA. My Dad owned a little automotive wholesale shop in Riverside Missouri, which is a suburb of Kansas City, and he would buy cars and he'd fix them up and sell them. I lived with my Mom, but I'd go out and visit him in the summer and go in the car with him and he'd go buy cars and take 'em back to the shop and I'd sit in the front and draw Cars on a little blotter pad while he'd be wheeling the cars in the back. Wheelin', and detailin', and it was just fun. And then on the weekends I loved going to junkyards and I would go in the seats and find old toys from other kids and look in glove box for papers. They won't let kids go to a junk yard now 'cause you get hit by something and you get sued. But as a kid they were like, "Go ahead kid look around" and basically anything you can fit in your pocket, like a lighter or a toy, it was yours.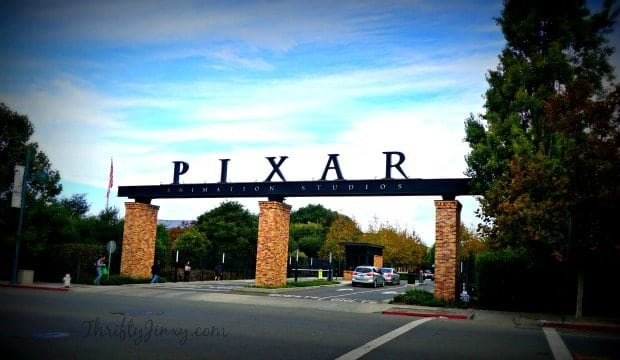 The Weird Kids at Pixar
Q: Were you considered a weird kid?
JAY : Oh I was a weird kid.
RAY : He's a weird grown up. [LAUGHS]
JAY : Yeah, you know what's funny is most of the people that work at Pixar were not the cool kid in school, which I love. Like almost all of us were the geeks. We were the ones who were drawing and more introspective and creative. I used to tie my own shoelaces to my chair. Why would I do that? Weird kid. We drew on the sidewalks. We made our own characters. We made spaceships out of cardboard boxes. We were the weird kids and I work with 1200 weird kids that all grew up and we love it.
About the Movie:
Blindsided by a new generation of blazing-fast racers, the legendary Lightning McQueen (voice of Owen Wilson) is suddenly pushed out of the sport he loves. To get back in the game, he will need the help of an eager young race technician, Cruz Ramirez (voice of Cristela Alonzo), with her own plan to win, plus inspiration from the late Fabulous Hudson Hornet and a few unexpected turns. Proving that #95 isn't through yet will test the heart of a champion on Piston Cup Racing's biggest stage!