Make fun St. Patricks Day Rainbow Treat Bags by filling cellophane bags with sweet treats and sealing them up with our free printable St. Patrick's Day bag topper!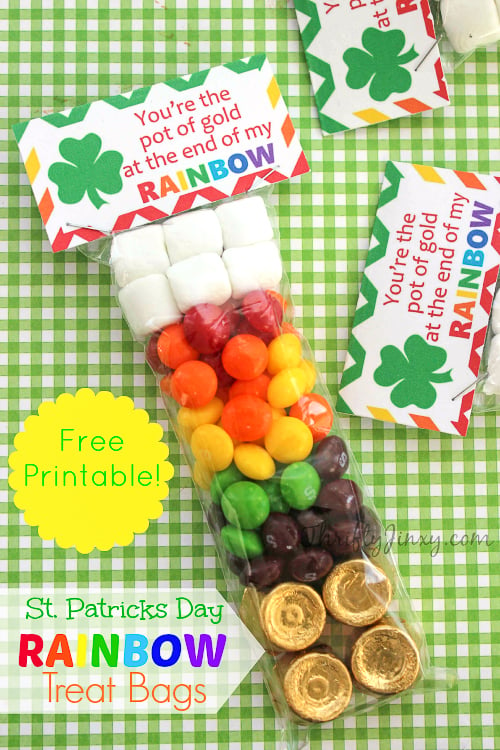 St. Patrick's Day will soon be here! While it's not traditionally a holiday for exchanging gifts, it's always fun to give a little token of appreciation in the spirit of the holiday.
These St. Patricks Day Rainbow Treat Bags are easy (and fun) to make and will add a little lucky happiness to any St. Paddy's celebration. These are particularly fun for kids to help assemble and are perfect for classroom parties too!
To make these rainbow treat bag, you only need a few simple supplies and our free printable St. Patricks Day Rainbow Treat Bags toppers. We just stapled the tag in place, but you could also punch holes and tie with a ribbon.
12-inch Titanium Scrapbooking Paper Cutter
&
We only used regular typing paper for our topers, but construction paper or cardstock will make a sturdier bag topper. The other thing that helps to make a more "professional" look is a paper cutter to more easily cut straight lines.
It's not something I use everyday but I'm always much happier with its results than when I try to cut perfectly straight lines with a pair of scissors!
If you do scrapbooking you probably already have a paper cutter, if not you can find one for under $20 here.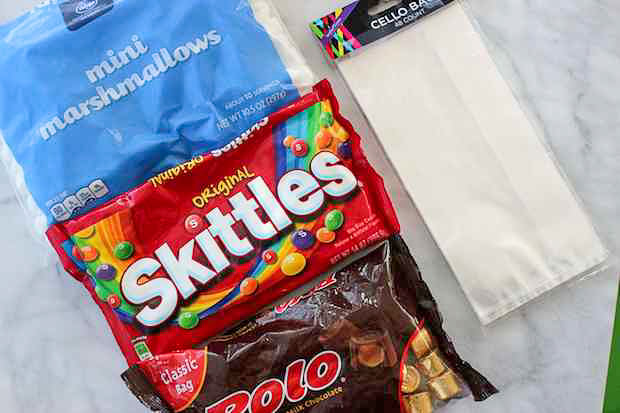 Wilton 1912-5912 75-Pack Pretzel Party Bags

Skittles Original Candy, 54 ounce bag

Rolo: Chewy Caramels Milk Chocolate, 12 Oz(2pack)

Jet Puffed Mini Marshmallows, 10.0-Ounce Bag

St. Patricks Day Rainbow Treat Bags
INGREDIENTS (per bag)
1 Cellophane Bag (These are Wilton Pretzel Party Bags)
1 Printed Tag
Stapler
8 Rolos
30 Skittles (6 each of Red, Orange, Yellow, Green, Purple)
6 Mini Marshmallows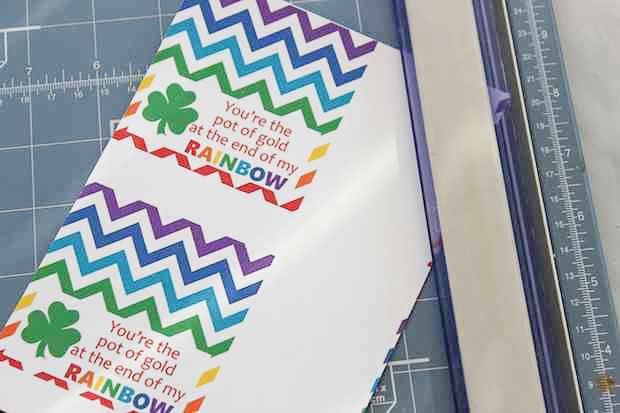 How to Make St. Patrick's Day Rainbow Treat Bags:
Insert 8 Rolos in bottom of bag.
Insert 6 each of purple, green, yellow, orange and red Skittles in bag.
Add 6 mini marshmallows to bag.
Fold tag over top of bag and staple in place.